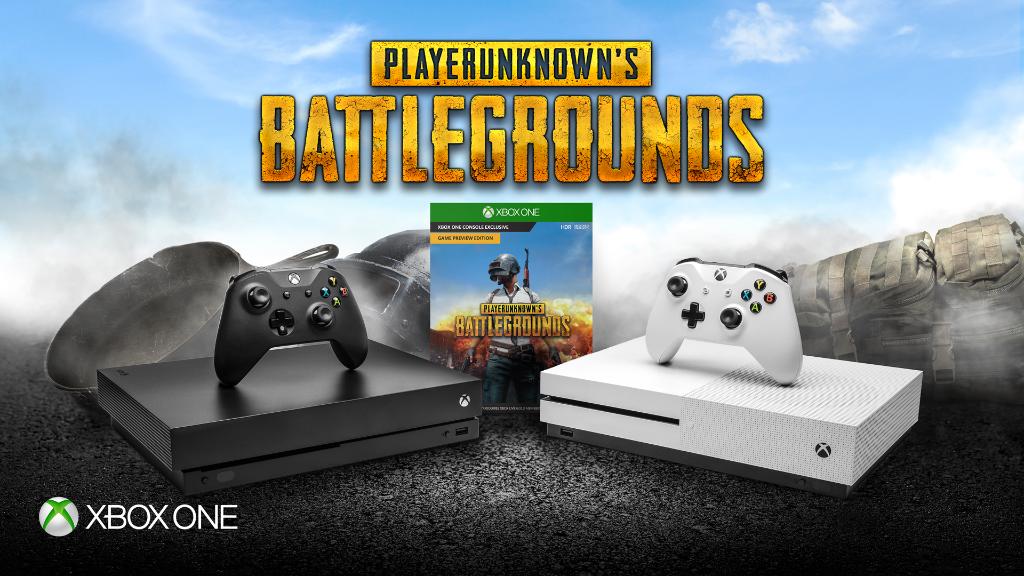 Back by popular demand, those who buy an Xbox One X will receive a digital copy of PlayerUnknown's Battlegrounds included in their purchase for a limited time. On top of that, Xbox One S bundles, including the 1TB PlayerUnknown's Battlegrounds bundle which is available for pre-order today, will be discounted.
Detailed in the announcement, starting today and lasting through February 23, players in Canada can save $60 CAD on 1TB Xbox One S bundles. For those in the US, you can save $50 USD on Xbox One S bundles between February 18 and March 3.
Shortly before Christmas, Xbox revealed an offer where those who purchased an Xbox One X would get a free copy of PlayerUnknown's Battlegrounds until the end of December. It looks like this offer was so popular that they are bringing it back.
Starting on February 18 in Canada, Ireland, the United Kingdom, the United States and select Latin American countries, buying an Xbox One X will snag you a free digital copy of PlayerUnknown's Battlegrounds. The same deal applies in Australia, India, Korea, New Zealand, Singapore and select European, Middle Eastern and African countries starting on February 20. The end dates vary by market, with the promotion running through February 24 in the United States and up until March 4 in other territories.
If you missed out on a lot of console deals during the holidays, now will be a great time to take advantage of these new offers.