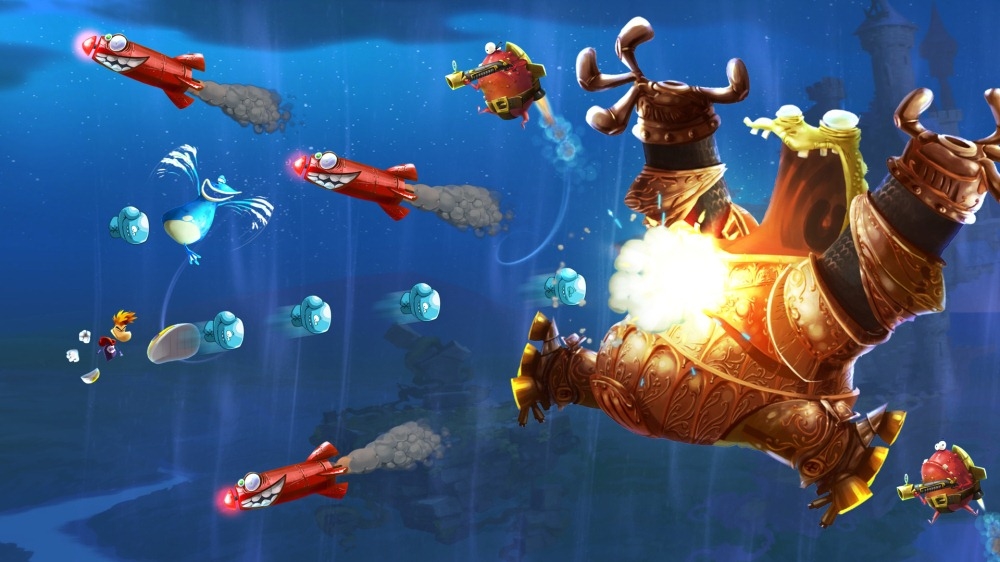 Microsoft today announced that Burnout Paradise, Rayman Legends and Pure are now available as Xbox One Backward Compatible titles in Xbox Store. There are over 280 Xbox 360 games available to play on Xbox One as part of their Xbox One Backward Compatibility program. Microsoft will continue to work with publishing partners to grow the library of Xbox One Backward Compatibility titles.
Burnout Paradise:
Race, jump and smash through the streets of Paradise City in muscle cars, exotics, hot rods and even supercharged SUVs designed from the ground up to look beautiful whether they're brand new or torn to pieces! Earn your Burnout Driver's license by competing in over 100+ events including Races, Stunt Run, Road Rages and Marked Man. Compete against your friends for Time Road Rules and tear up the streets in Showtime, the all new destructive open world crashing experience. Looking for an online challenge, seamlessly connect with up to 7 buddies instantly, drive together cooperatively in over 300 Freeburn challenges or go head to head in custom created race routes across town. Take down your friends and grab their mugshots for your trophy room using the Xbox Live Vision Camera!
Download it here from Xbox Store.
Rayman Legends:
The Glade of Dreams is in trouble once again! During a 100-year nap, the nightmares multiplied and spread, creating new monsters even more terrifying than before! These creatures are the stuff of legend… Dragons, giant toads, sea monsters, and even evil luchadores. With the help of Murfy, Rayman and Globox awake and must now help fight these nightmares and save the Teensies!
Download it here from Xbox Store.
Pure:
PURE is an offroad trick-racing game featuring incredible tricks and massive, vertigo-inducing jumps. Leap hundreds of feet into the air – off mountains, over lakes and across gaping chasms in epic worldwide locations. Pull off over 70 different tricks and build over 100,000 different custom quad bikes. It's all about speed, air and incredible tricks. PURE Adrenaline!
Download it here from Xbox Store.