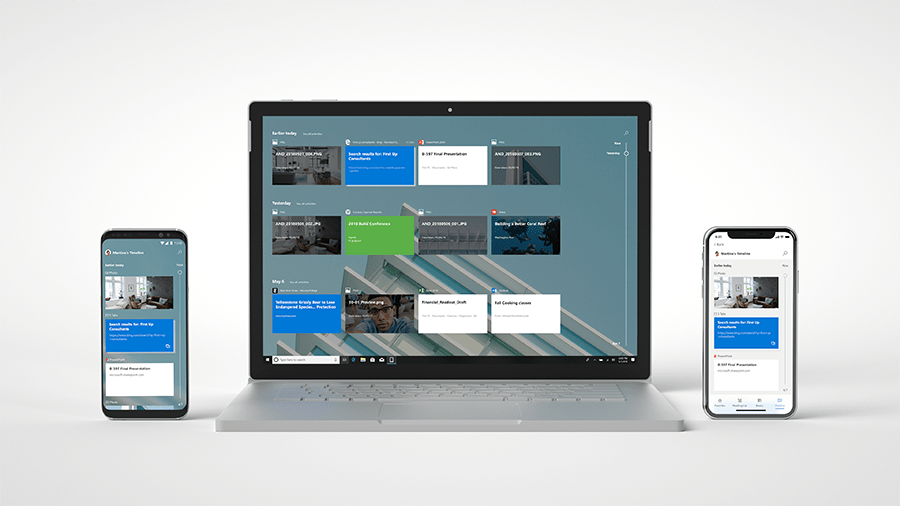 With the Windows 10 April Update, Microsoft is introducing a feature known as Windows Timeline. For most users, Windows Timeline will serve as an upgrade to the current task view in Windows.
With Windows Timeline, users can now view all apps and files (they have opened with supported apps) on all their Windows devices. To put this in practice, this means that if you're working on a document on your home PC, and you open your laptop at work and click task view, the file will be available for you to open and continue work on assuming it has been synced to the cloud.
Microsoft Edge users on iOS and Android can already include their browsing experience in the Timeline on a Windows 10 PC. Today at Build 2018 Microsoft announced that users will be able to access Timeline on an iPhone within the Microsoft Edge.
This means they will be able to maintain a consistent workspace whether they are in front of their PC or on the road. Satya Nadella called this the using your phone as a second screen onto your PC and also vice versa.
On Android Microsoft's Launcher application will be offering the same feature.
Microsoft will reveal more on this feature at a later date.