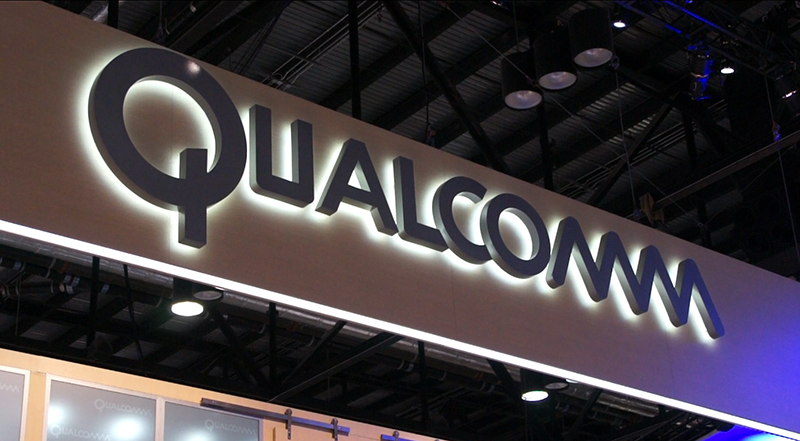 In November last year, Broadcomm, a leading chip supplier to the wired, wireless, enterprise storage, and industrial end markets announced an unsolicited offer to buy Qualcomm. Under Broadcom's proposal, Qualcomm stockholders would receive per share and it will consist of $60.00 in cash and $10.00 per share in Broadcom shares.
Later, Qualcomm's Board of Directors unanimously rejected the proposal announced by Broadcom. Qualcomm's board said that Broadcom's proposal significantly undervalues Qualcomm given its leadership position in mobile technology and their future growth opportunity. After its offer was rejected, Broadcom said that it is reconsidering its offer to buy Qualcomm. Back in December, Broadcom escalated its fight to another level. Broadcom announced its intention to nominate a slate of 11 independent individuals for election to Qualcomm's Board of Directors.
Today, Broadcom board announced that it has made a best and final offer to acquire all of the outstanding shares of common stock of Qualcomm. Read the details about the new offer below.
Broadcom is prepared to acquire Qualcomm for an aggregate of $82.00 per Qualcomm share, consisting of $60.00 in cash and the remainder in Broadcom shares. This represents a 50% premium over the closing price of Qualcomm common stock on November 2, 2017, the last unaffected trading day prior to media speculation regarding a potential transaction, and a premium of 56% to Qualcomm's unaffected 30-day volume-weighted average price.
Broadcom is prepared to pay a "ticking fee" providing for an increase in the cash consideration payable to Qualcomm stockholders if the transaction is not consummated by the one-year anniversary of entering into a definitive agreement.
Broadcom is prepared to pay to Qualcomm a significant "reverse termination fee" in an amount appropriate for a transaction of this size in the unlikely event we are unable to obtain required regulatory approvals.
Broadcom is willing to agree to a regulatory efforts provision that is at least as favorable as the one Qualcomm provided to NXP.
Broadcom has fully negotiated commitment papers with its financing sources in an amount sufficient to fully fund the transaction.
The Broadcom Board is prepared to invite Paul Jacobs and one other current Qualcomm director to join the combined company's board upon completion of the transaction.
The above offer is valid under following conditions:
Either Qualcomm acquiring NXP on the currently disclosed terms of $110 per NXP share or the transaction being terminated.
Qualcomm not delaying or adjourning its annual meeting past March 6, 2018.
"This proposal to acquire Qualcomm is extremely compelling compared to any other alternative available to Qualcomm, with or without the acquisition of NXP, and we believe any responsible board would engage with us, without further delay, to turn this proposal into an executed definitive agreement.  We continue to hope you choose to engage with us for the benefit of your stockholders," wrote Hock Tan, President and Chief Executive Officer of Broadcom.
Source: Broadcom