The latest and greatest version of Bluetooth communication is on the horizon. Earlier today, at an event in London, the Bluetooth Special Interest Group (also known as the SIG) publicized their plans to bring about a new standard for Bluetooth interfaces and peripherals.
This new version of Bluetooth will be released and available to devices sometime starting in late 2016 (Q4) or early 2017 (Q1). The firm announced that Bluetooth 5.0 will have new capabilities that far outstretch the current standard, including an advanced range (up to four times the distance), improved speed (up to two times) and reliability, as well as eight times the data capacity that a network can handle.
The group is already excited at the new possibilities that this standard will provide to consumers, developers, and hardware manufacturers, and is pleased with the new ambitions that could potentially come to fruition. Mark Powell, an executive of the Bluetooth Special Interest Group, talked about the new experiences and interconnectivity that Bluetooth 5 will be able to provide to devices, stating "Increasing operation range will enable connections to IoT devices that extend far beyond the walls of a typical home, while increasing speed supports faster data transfers and software updates for devices."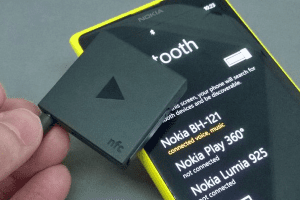 Interestingly, Powell spoke more about the implications of the new platform, and how it could affect the transfer of information – not only limited to hardware and software – but to points of interest, as well. With the "ability to broadcast a much richer set of information," Powell says, "Bluetooth 5 will make beacons, location awareness and other connectionless services an even more relevant part of an effortless and seamless IoT experience."
This new version of Bluetooth expands on some of the technologies that emerged recently, including the ability of the Bluetooth 4.0 and Low Energy platforms to provide new experiences for devices, including those within the Internet of Things.
This is only a taste of the information that will be revealed on the new platform, and we will keep you updated on more developments.
Are you excited for Bluetooth 5.0? Tell us in the comments.