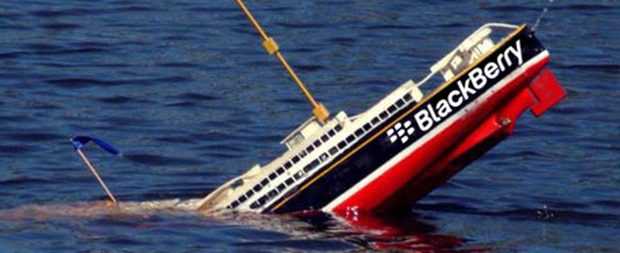 It seems Windows Phone fans have even less reason to worry about being overtaken by the new Blackberry OS, as the newly launched Blackberry Z10 failed to break even the 100th spot in Amazon's AT&T Best Seller list.
The list, which is populated by numerous Windows Phones and has the Black Lumia 920 in 4th spot, in fact does have a few Blackberry models – the Blackberry Torch 4G 9810 (currently unavailable) in the 21st spot and the Blackberry Bold 9900 (also unavailable) in the 38th spot.
In fact the first Blackberry you can actually buy is the Blackberry Curve 8520, at 67th spot on the list.
The new Blackberry Z10 is of course available on Amazon, and in stock, for a solid $199 and 48 hours after launch only has 9 (of course glowing) reviews. Pity it is being outsold by the Sony Ericsson W580i, made by a company which does not exist anymore, which hold's the 100th spot on the list.
Of course one may argue that Blackberry fans had very little need to go online to secure the phone, with plenty of stock available in store, but with many AT&T retailers having between 0-4 handsets available, the lack of shortages either online or in store tells its own story about demand in the USA. With only a 0.9% market share in January, according to Kantar, it seems the new OS and handset did little to improve the situation.
Our readers may wonder why we concern ourselves with the fate of the Canadian OS. The reason is unfortunately sad but true – for Windows Phone to succeed Blackberry has to fail. There can not be two 3rd place operating systems, and many question whether even a 3rd place OS can be viable at all. If Blackberry 10 came storming out of the gate it would have been bad news for Windows Phone – diverting the attention of developers, carriers, the media and buying public. 
Fortunately that did not happen, leaving Windows Phone free to continue slowly climbing the market share charts, something which Blackberry has learned over the last few years to only do in reverse.
Thanks Arun for the tip.