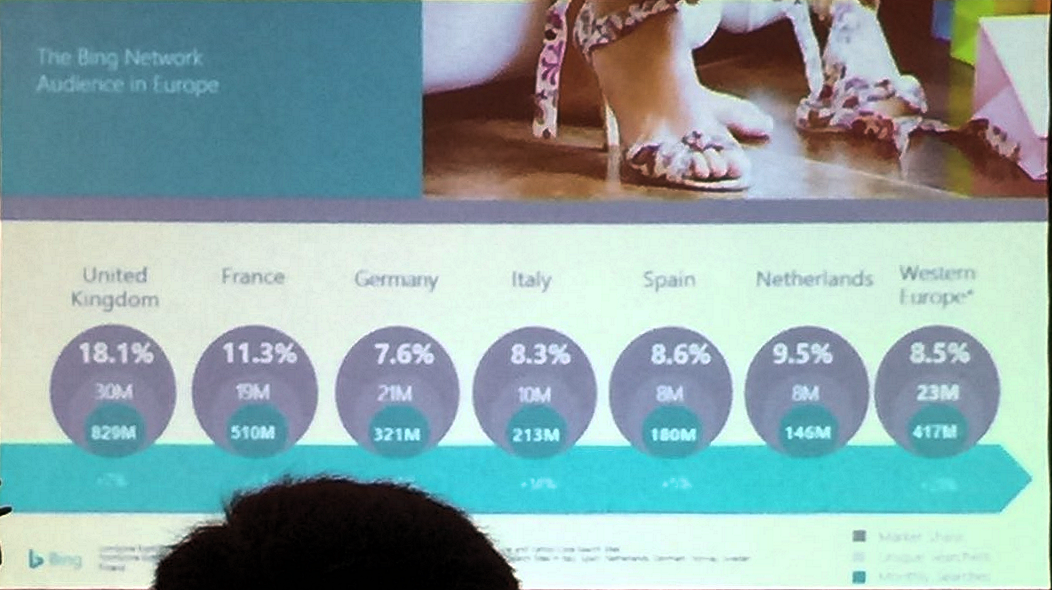 We are used to Microsoft slowly gaining market share in US, where the Microsoft search engine now powers 30% of searches.  In the rest of the world however we expect Bing to have only low single digit market share but it seems this is rapidly changing.
At Adweek Europe Microsoft revealed it now has 18.1% search market share in UK, according to Comscore, a number which doubled year on year.
Microsoft claims that its search engine is used by 45% of UK residents, but this is not due to them making a conscious choice to use Bing, which still has a low mind share.
Microsoft's success is due to its pervasiveness, powering numerous services much like a white-label search engine.
Bing is not only embedded in Windows 10, but also powers searches in Siri on the iPhone, Alexa on the Amazon Echo and Kindle tablets, Yahoo searches, Gumtree and is even embedded in Uber.
This means many use Bing without realizing it, but this does not mean they get a sub-optimal experience.
Microsoft's blind tests have shown more users prefer their results (39%) over Google's (32%) when they did not know which brand delivered them.
Windows 10 and Edge was of course one of the biggest drivers for Bing's growth, contributing 35%, and Bing reports 90% of Edge users retain Bing as their default search engine. Microsoft reports Bing users were more 20% more likely to convert to buyers, and then spent 80% more, meaning companies buying ads ignore the search engine at their own risk.
https://twitter.com/mark_fewings/status/722768921221341184
Bing is now profitable and increased revenue 18 percent YoY in the most recent quarter.  In all Bing now processes more than 15 billion searches per month, and Microsoft is confident they will only grow from there.
See Microsoft's round-up video from the event below.