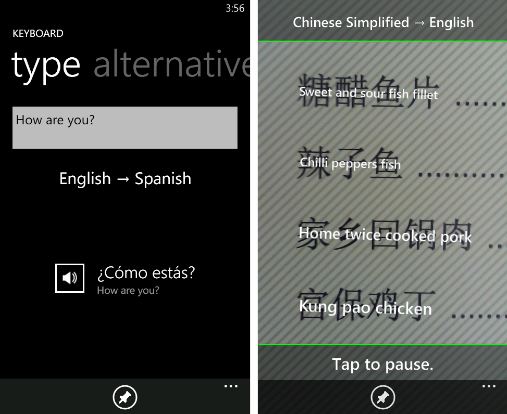 Bing Translator app in Windows Phone Marketplace just got updated to v2.0 today. Now similar to the in-built Bing Visual Search functionality, you can use your camera to translate printed text. The app will be able to use voice recognition to translate spoken text, or the keyboard to enter text that you want to translate. Also you can download languages and phrase books so you can translate text and images when your phone isn't connected to a network.
If you are a frequent traveler, you can overcome a language barrier, or trying to learn a foreign language, this is a must have app.
Download the free app here from the marketplace.
Thanks to Ram for the heads up.