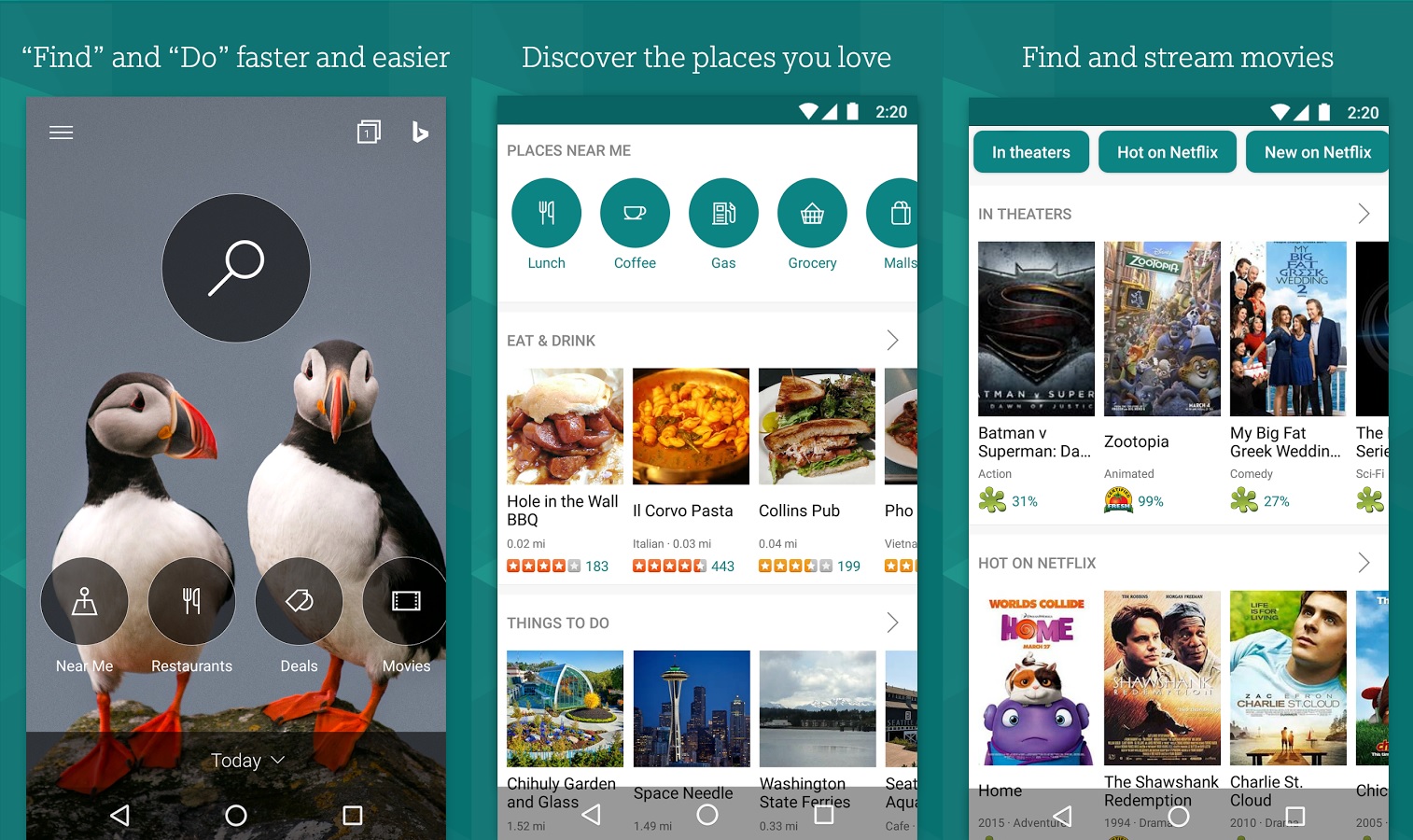 Microsoft today updated Bing Search app for Android devices with updated navigation experience, support for nearby deals and more. Find the full change log below.
What's New:
• Updated navigation experience optimized for Android
• Deals to browse offers, discounts, and coupons at retailers near you
• Speed and performance improvements
• Bug fixes
Previous version:
• Redesigned homepage. One tap to see restaurants, movies, images, videos, deals, attractions near you
• More than just web search. Take action right away with the apps you trust, along with QR scanning, accessible privacy controls, Bing Rewards and more
Download the app from Google Play Store.