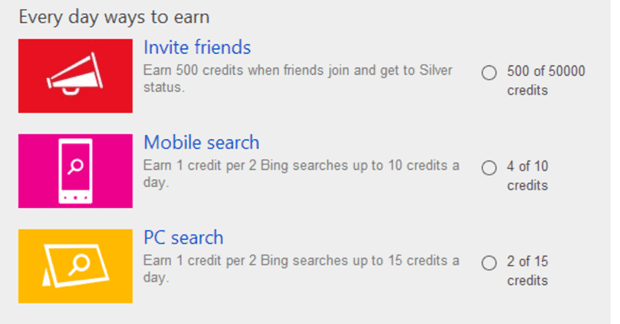 For some reason Bing Rewards, Microsoft's system of rewarding Bing searches with points which can be redeemed for various downloads on Xbox Live and the Xbox Music store for example, rolled out to iOS and Android before coming to Windows Phone.
The good news however is that if you are in USA you can now start earning points on your Windows Phone also.
At present it is only available to Windows Phone 8.1 users, and not everyone appears able to access it yet.
If you are feeling lucky however try and sign up from your phone at Bing here.
Via NokiaViews.com, screen shot via Redditismyalias