Is Copilot the best AI companion out there? Help us find out by answering a couple of quick questions!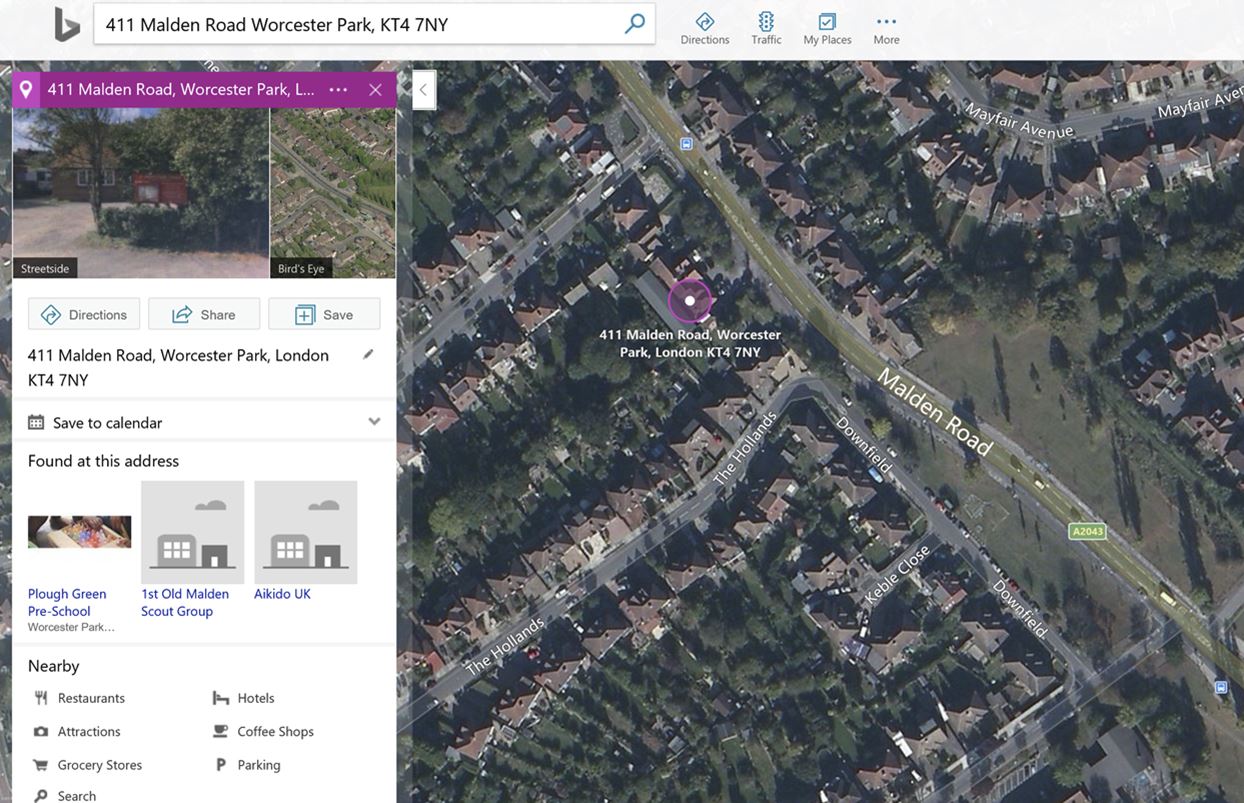 Microsoft yesterday announced several features related to Bing Maps experience for consumers in the UK market. Today, Microsoft detailed the two new quality improvements in Bing Maps they have delivered to consumers in the UK to improve the geo-accuracy and the customer experience across Bing maps clients. Read about them below.
Better Geo Accuracy: With millions of rooftop addresses added into Bing maps platform, our geocoding service now offers the most accurate rooftop-level geocoder for United Kingdom on the market. Instead of interpolated results, now addresses are resolved to the latitude/longitude coordinate at the center of the address parcel (property boundary) with high precision post code. This is critical for a country like the United Kingdom with high-density addresses.
Richer Information on the Map: With the geo-accuracy improvement, users can see granular buildings and business landmarks shown on Bing maps. If you're using our services to find the businesses near a point of interest, you won't miss any that you might be interested in.
Source: Microsoft