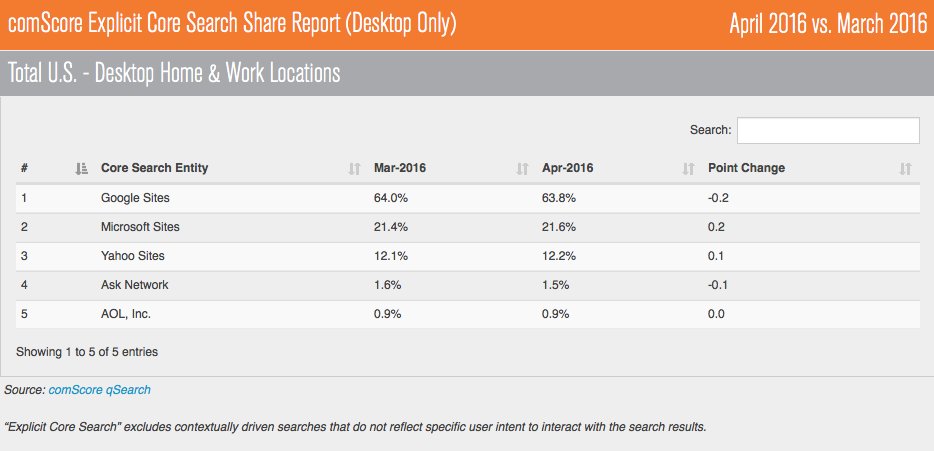 Microsoft's undersung Bing search engine has continued to make market share gains in the US, taking 21.6% market share in April 2016, up 0.2% on March's numbers. At the same time Google's share dipped 0.2% to 63.8%.
For Microsoft the story has been steady if not spectacular gains, with the Bing growing from 21.3% in February 2016, to 21.4% in March and now 21.6% in April. Last year Bing held 20.2% share in April 2015.
Besides Bing having 21.6% direct market share search, Bing also powers a number of search engines include a portion of Yahoo's US searches, and is likely to soon cross the 1/3 US search market share. Microsoft has recently announced that the search engine is now profitable, and its likely every little gain secures its future and worries Google, who gets the vast majority of its income from search ads, a bit more.