It's been just over a year since Bethesda released DOOM and it's thrilling to see not only many of the earliest players still enjoying the game, but also new gamers joining the fight every day. Whether you've been playing for a year, a week or even if you still haven't glory-killed your first demon, they've got some exciting news for you. This week they're rolling out the ultimate DOOM experience and offering it to new players at a hellishly low price.
It all starts today with the release of Update 6.66. Like all of their updates, there are a ton of fixes and other improvements across multiplayer and SnapMap. The main change has to be how multiplayer progression occurs. It's much easier now and I know players will be grateful for that. That's not all though!
First, they've retired the DOOM season pass and are making all of the multiplayer content available to all players. That's 3 multiplayer packs, which include 9 of their best maps, 3 additional guns, 3 additional playable demons, new equipment, armor sets and more. That's on top of the modes and features, like bot support, that players have been enjoying since late last year.
On the gameplay front, Bethesda replaced the Hack Module system with an all-new Runes system. Much like the Runes system from the DOOM campaign, multiplayer Runes are now persistent player abilities earned and included in a player loadout. Unlike the previous Hack Modules, Runes do not need to be activated and do not expire. Runes are persistent perks that become a consistent and predictable component of your loadout and play style.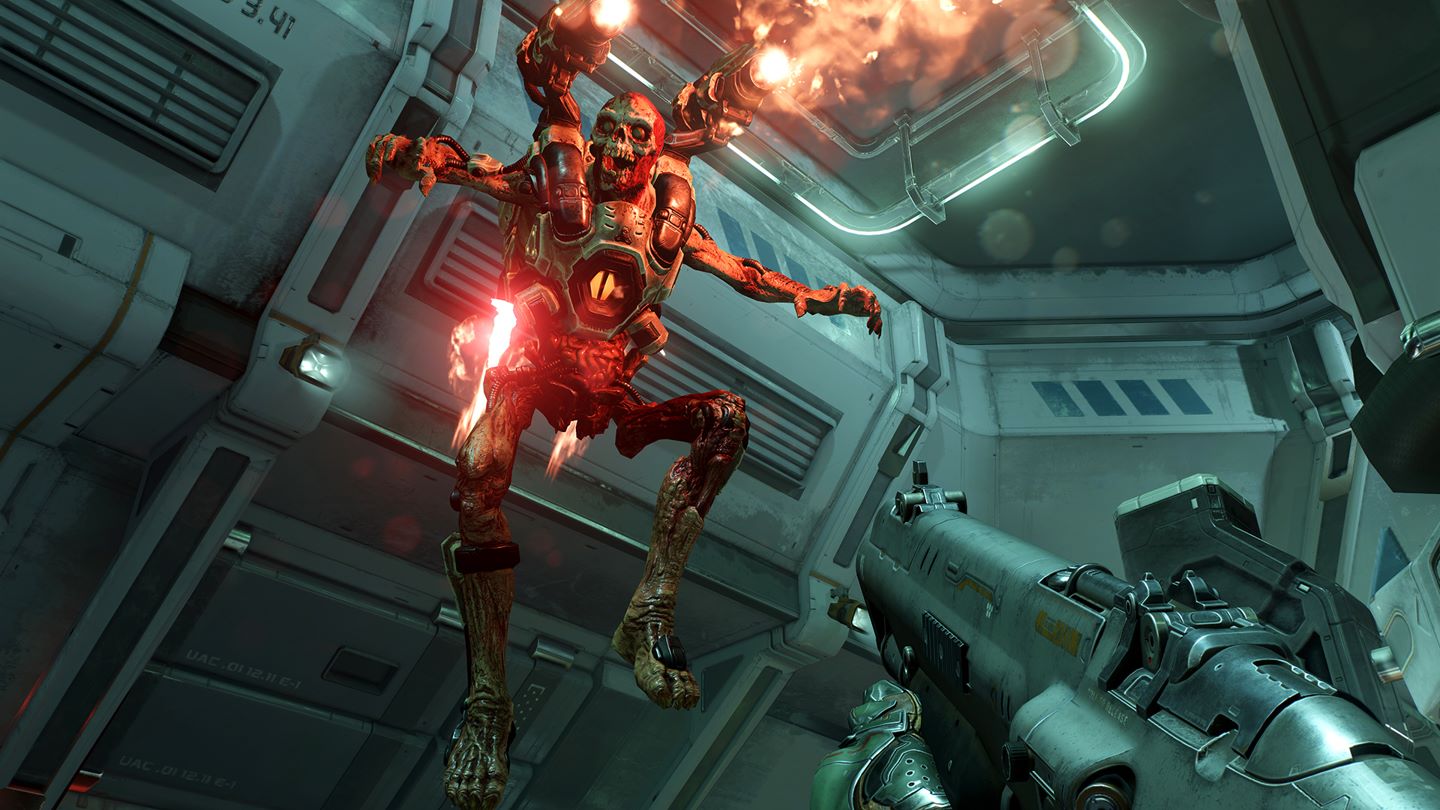 If you're someone who just hasn't tried DOOM yet, they're giving you the ultimate opportunity to try out one of the most talked about games of 2016. Starting at 12:00 PM EDT on Thursday, July 20, on Xbox One and 1 PM EDT on Thursday, July 20 on PC, you can try DOOM for free. Blast hordes of demons in the first two levels of DOOM's critically-acclaimed campaign, then ratchet up the intensity by going for a high-score in Arcade Mode. Plus, you'll also have unlimited access to DOOM's multiplayer and SnapMap modes for the duration of the weekend. If you choose to purchase during the free weekend, all of your progress in campaign and multiplayer is saved and you'll continue right from where you left off.
Lastly, the developers don't want anything standing in your way of joining the millions of people that have experienced the rush and pure fun of DOOM, so not only are they giving you a chance to try it during a free weekend–if you like it, they're offering it for $15 digitally. If you haven't played the game, be sure to pick it up right now! It's absolutely amazing and is one of my most favorite titles of 2016.