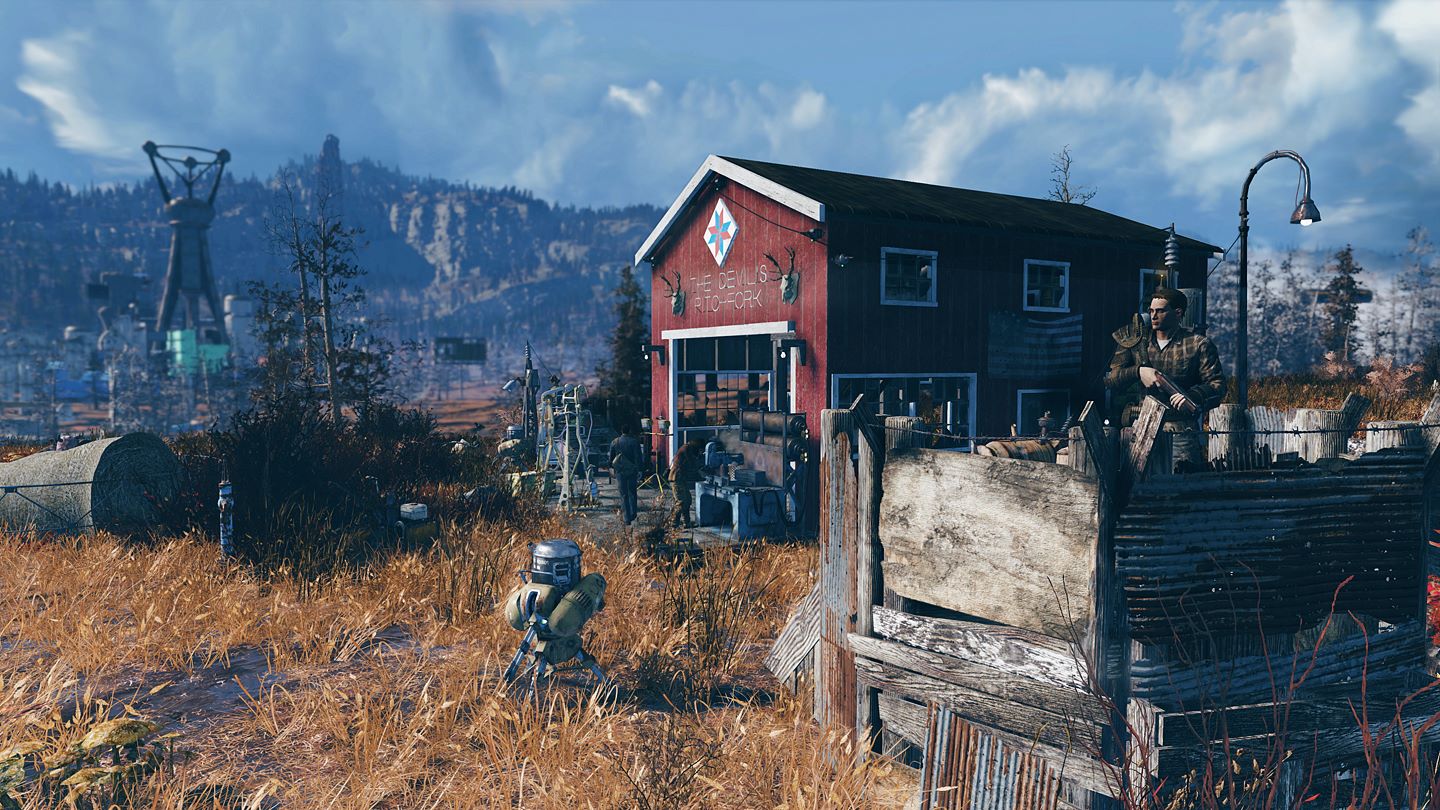 Fallout 4's settlement system received some mixed reactions from players, but Bethesda hopes to fine-tune the experience in Fallout 76. Since the only other humans that inhabit your world are other players, you won't be able to make your own little town. However, you can still make a site that you can call your own with the C.A.M.P. system.
C.A.M.P stands for Construction and Assembly Mobile Platform, meaning you can take your site anywhere when you're on the go. Since Fallout 76 is a multiplayer game, if you find your place getting ransacked too much for your liking you can move it between various designated sites on the map. The building process and menus are similar to those found in Fallout 4.
This is new territory for Bethesda as they'll be trying to create an enjoyable cooperative experience. If you happen to get bored with your little settlement, maybe try to join some friends and defend your turf together.
Fallout 76 is set to release on November 14, 2018 and can be pre-ordered from the Microsoft Store for $59.99.