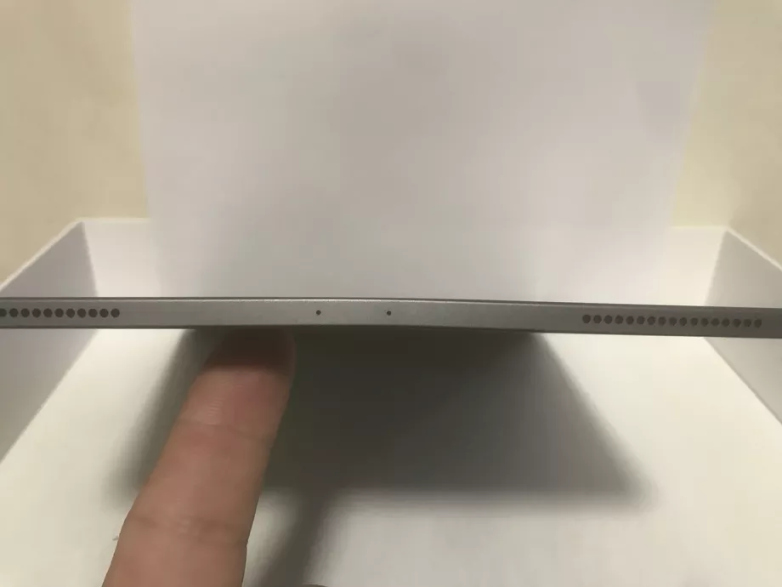 Beleaguered Apple has continued to dig in regarding the bent iPad controversy.
The company, which only expects to generate $84 billion in revenue this quarter, has insisted the bent appearance of their most expensive LTE-equipped iPad Pros were not a manufacturing defect which needed to be addressed, writing in a post:
iPad Pro cellular models now feature Gigabit-class LTE, with support for more cellular bands than any other tablet. To provide optimal cellular performance, small vertical bands or "splits" in the sides of the iPad allow parts of the enclosure to function as cellular antennas. For the first time ever on an iPad, these bands are manufactured using a process called co-molding. In this high-temperature process, plastic is injected into precisely milled channels in the aluminum enclosure where it bonds to micro-pores in the aluminum surface. After the plastic cools, the entire enclosure is finished with a precision CNC machining operation, yielding a seamless integration of plastic and aluminum into a single, strong enclosure.

These precision manufacturing techniques and a rigorous inspection process ensure that these new iPad Pro models meet an even tighter specification for flatness than previous generations. This flatness specification allows for no more than 400 microns of deviation across the length of any side — less than the thickness of four sheets of paper. The new straight edges and the presence of the antenna splits may make subtle deviations in flatness more visible only from certain viewing angles that are imperceptible during normal use. These small variances do not affect the strength of the enclosure or the function of the product and will not change over time through normal use.
The key line is that Apple believes the "deviations" are only visible from the side, not when the device is being looked at from the front, which is Apple saying concerned customers are once again looking at the device wrong.
Apple is happy to explain this to you in person if you call their support line, and of course, buyers have 14 days to return the device.  We recommend the later, as Apple clearly no longer cares about their reputation.
See their blog post in full here.