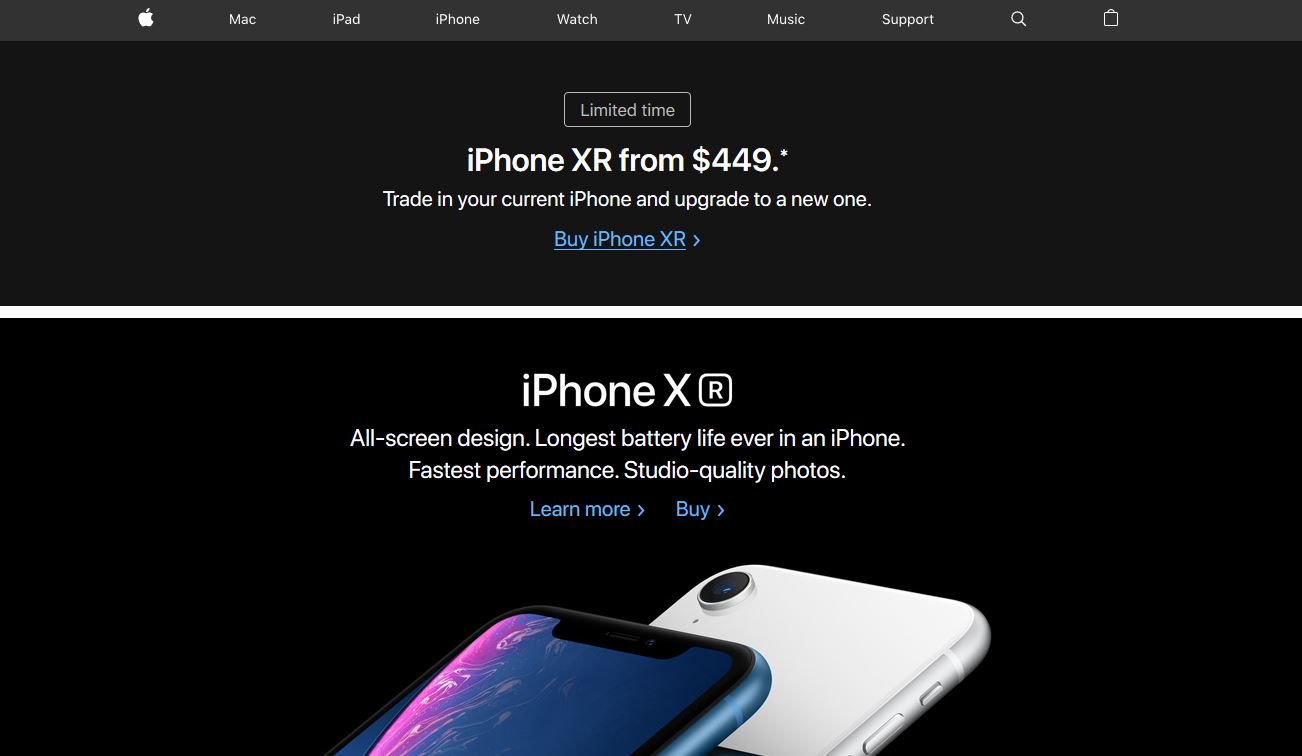 Apple has seen its share price plunge more than 30% over the course of the last 6 months, largely due to the company signalling in many ways that the oomph has gone out of its iPhone business.
Now in an unprecedented move, the company has issued a profit warning to investors, telling them that it will miss their own revenue forecast for the quarter by up to $9 billion, from $89- $93 billion to $84 billion.
Apple claimed a number of reasons why it knew revenue would underperform, citing a slowing economy in China, supply constraints, the build of buyers having upgraded to the iPhone X in January 2018 rather than December 2017 and more, but they were themselves surprised by how rapidly the smartphone market in China collapsed, saying "market data has shown that the contraction in Greater China's smartphone market has been particularly sharp."
Cook also spoke of "rising trade tensions with the United States" which has seen Apple become the target of a boycott campaign by prominent Chinese companies, something which has escalated more when Huawei's CFO was arrested in Canada.
Tim Cook only made a sideways reference to the higher prices of the iPhone affecting demand, saying:
While Greater China and other emerging markets accounted for the vast majority of the year-over-year iPhone revenue decline, in some developed markets, iPhone upgrades also were not as strong as we thought they would be. While macroeconomic challenges in some markets were a key contributor to this trend, we believe there are other factors broadly impacting our iPhone performance, including consumers adapting to a world with fewer carrier subsidies, US dollar strength-related price increases, and some customers taking advantage of significantly reduced pricing for iPhone battery replacements.
It is rare to hear that iPhone buyers prefer to replace their battery rather than upgrade to a new iPhone, which of course also suggests the converse – that Apple has been benefitting from the throttling of older iPhones and the high cost of replacing their batteries to drive sales.
In his letter to investors, Cook makes much of the expanding base of Apple users, which grew by 100 million, and which has driven a 19% increase in Apple's service revenue.
Apple also expects to announce record earnings per share and to adjust to the more difficult market with better trade-in and financing deals.
Apple has, however, become a one-product company, and if the sparkle has gone out of the iPhone market is could well explain why the company no longer deserves the title of the most valuable in the world it held for so long.
Apple's share price is currently down more than 7% in after-hours trading.