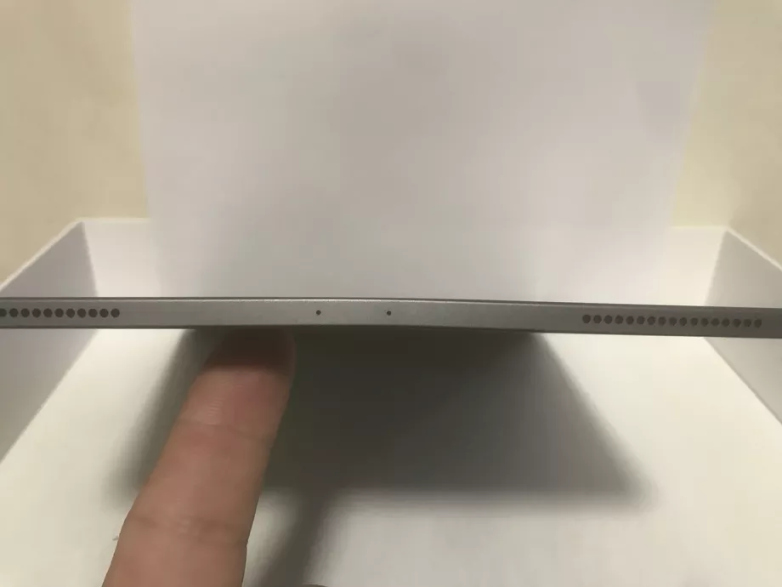 In a bizarre turn of events, Apple has claimed that the slight bends in iPad Pro are not a defect but a side effect of the manufacturing process. The company also said that they are reviewing the claims of users that have gotten the bent iPad Pro but there's nothing they can do as it's part of the process (according to Apple).
Yesterday both Verge and MacRumors covered this issue in different articles and were assured by Apple that it's not an issue but a normal side effect. Even one of the writers at The Verge received a bent iPad Pro which Apple replaced later with another bent iPad Pro.
It's an issue that seems to be more pronounced on the LTE model, as there's a plastic strip that breaks up the iPad's flat aluminum sides; it's where the antenna line divides two sections of metal that some users have noticed a bend. Apple did not say the perceived flaw is strictly limited to the cellular iPad Pro, however, and some buyers of the Wi-Fi model also claim to have encountered it. Even if only cosmetic, the issue is out of character for Apple, which has rooted its reputation in manufacturing devices with best-in-industry fit and finish.

– Chris Welch, The Verge
This is obviously not the first time that Apple had bent issues (remember Bendgate). While Apple does claim that the iPad Pro is structurally sound, we did saw what happened when Zac from JerryRigEverything applied pressure on the iPad Pro. Apple can put this is whatever way they want to but it won't re-assure users who are spending over a $1,000 to buy the device and use it as a daily driver.
Via: BGR