Samsung's upcoming flagship the Galaxy Note 10 and Note 10 Pro are expected to launch sometime in September. But before the launch, the screen ratio of the upcoming flagship got leaked.
According to the HTMLTest, Samsung Galaxy Note 10 features a display of 1440 x 3040 pixels and an aspect ratio of 19:9. The Galaxy S10 also has the exact similar aspect ratio.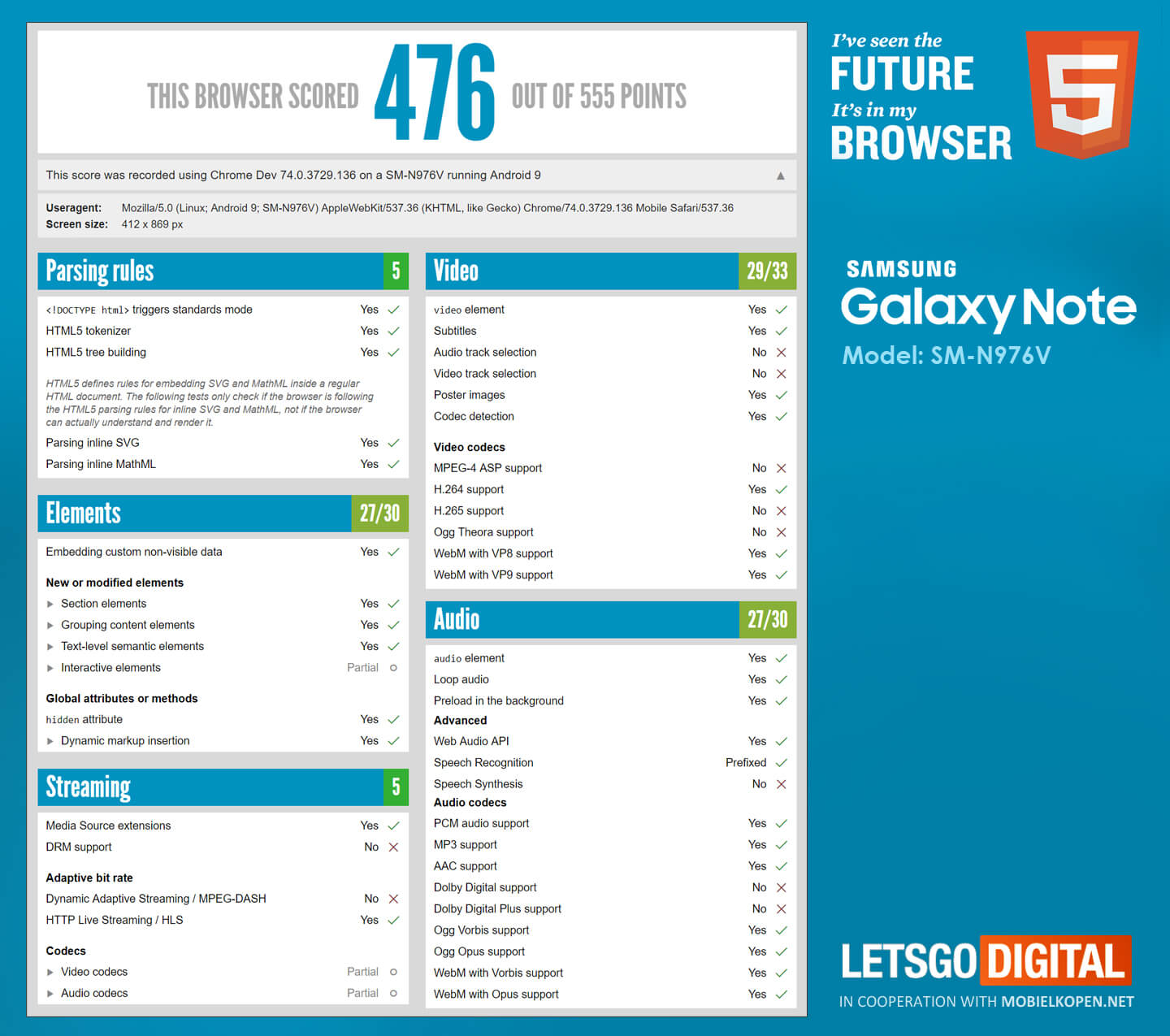 As you already know, Samsung is considering launching two variants of the Note 10. One called simply Galaxy Note 10 and the other one is called Note 10 Pro. Obviously, the Pro model will have a larger display size. The display resolution, however, is going to be the same.
The Galaxy Note 10 sports a 6,28-inch display with 1440×3040 pixels and 536 ppi, while the Note 10 Pro features a 6,75-inch screen with a 1440×3040 pixel resolution and 498 ppi(via LetsGoDigital).
Other specs include a 4500 mAh battery with support for 25W fast-charging, support for both 4G and 5G. The smartphones are expected to ship with Android 9.