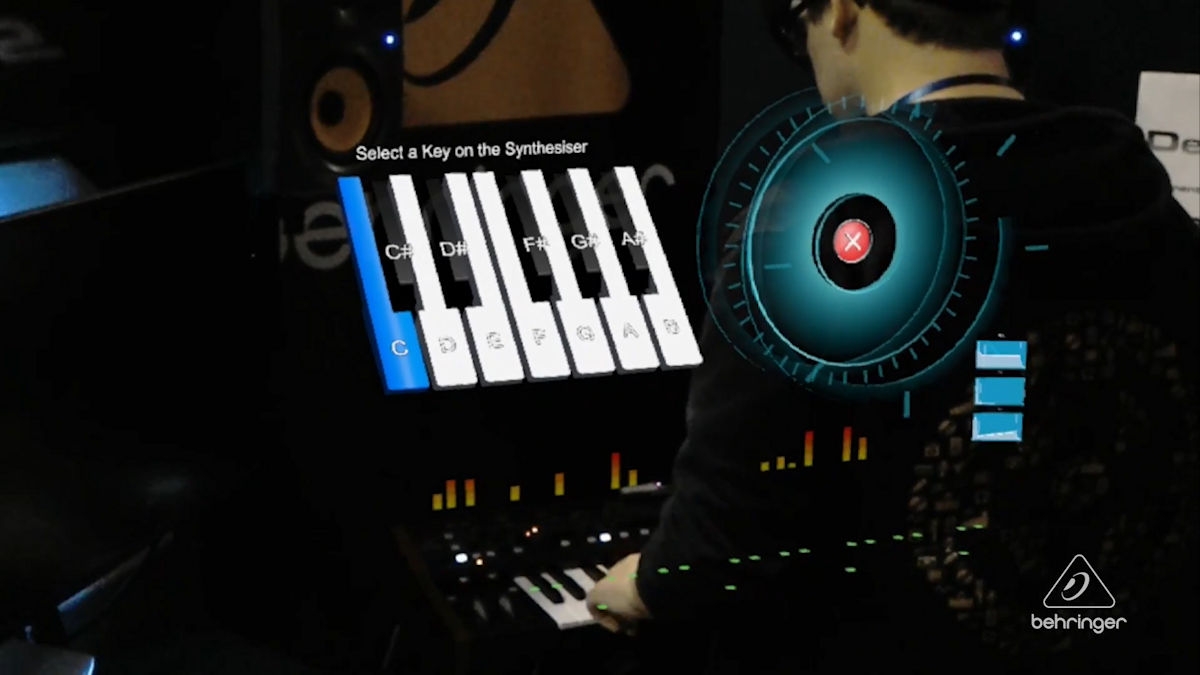 Audio company Behringer has shown off a new HoloLens based augmented reality interface to their Deepmind 12  polysynth at the recent Synthfest UK show in Sheffield this past weekend.
The technology lets enables the artists explore parts of the synth well beyond the knob- and fader-interface without shutting them out from the real world and their audience and collaborators.
Artists appeared suitably impressed by the feature for the as-yet unreleased synthesizer, as can be seen in the video below:
No pricing and availability has been released yet for the DeepMind 12, but the HoloLens is currently on sale to enterprise, developers and power users for the mere snip of $3000 and can be found at the Microsoft Store here.