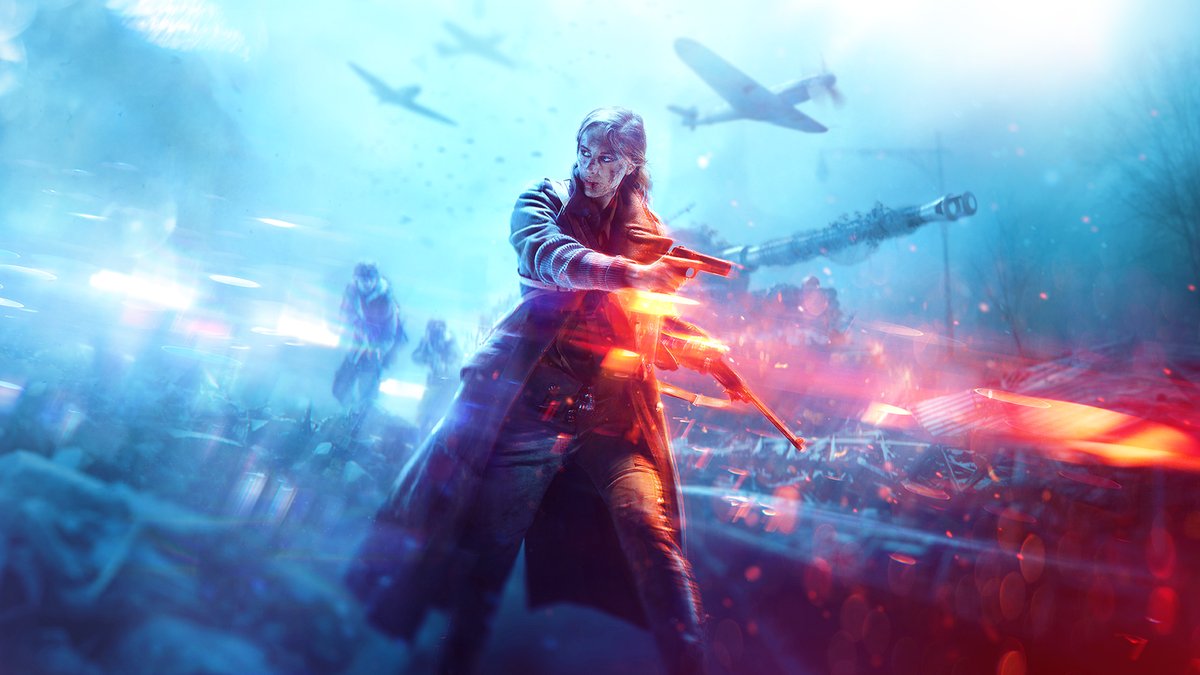 Update: You can now pre-order the Standard Edition and Deluxe Edition from the Microsoft Store.
---
Original: DICE officially revealed Battlefield V today during a livestream event hosted by comedian Trevor Noah. As reports suggested, it is indeed taking us back to World War II.
Unlike the deluge of trailers that Call of Duty threw on us during its Black Ops 4 reveal, Battlefield V just received an initial reveal trailer. While the opening is a cinematic cutscene, it eventually transitions into actual gameplay.
Retaining Battlefield 1's war stories, Battlefield V has another single-player campaign that spans WWII and focuses on key moments throughout and takes players around the globe.
Battlefield V's multiplayer will introduce two new games mode on top of the traditional ones from previous entries: Combined Arms and Grand Operation. The former is a co-op mode consisting of teams of up to four. The latter features multiple matches that span days, with the outcome of one match affecting the next. Grand Operation will support 64 players in total.
Though rumors suggested that a prototype battle royale mode was being developed alongside the game, it was not revealed today. However, DICE senior producer Andreas Morrel told GameSpot that "it's hard to miss the battle royale frenzy that's ongoing. We're all very much fans of it, back at DICE, and we're definitely looking to see how Battlefield can explore the battle royale genre."
One of the more surprising announcements is that Battlefield V will not launch with a Premium Pass of any kind. The developer wants all players to go through the same experience together, so they will not be split up and locked behind content packages. No one will need to pay for additional maps or modes that DICE releases.
Battlefield V launches for everyone on October 19, 2018 for Xbox One, PlayStation 4, and PC. Those purchasing the Deluxe Edition will get early access to the game on October 16. Should you subscribe to EA Access, you'll get to start playing even earlier on October 11.
EA will showcase its multiplayer for the first time at EA Play on June 9.
You can also view some images of concept art and screenshots that EA released below.
Gallery