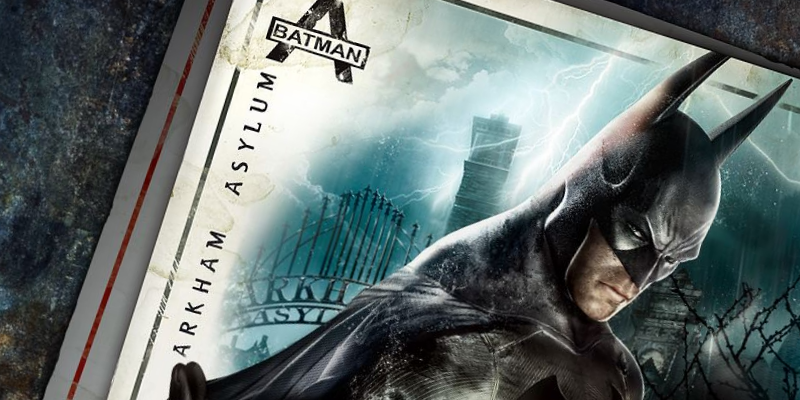 A combo pack containing the first two games in the Arkham series is coming to the Xbox One. Called "Batman: Return to Arkham", the pack contains remasters of both Batman: Arkham Asylum and Batman: Arkham City.
The description for both of the games, which is taken from the store page, is below.
Batman: Arkham Asylum exposes players to a dark and atmospheric adventure that takes them into the depths of Arkham Asylum –Gotham City's high security psychiatric hospital for the criminally insane. Use Batman's legendary gadgetry, strike from the shadows, and confront The Joker and Gotham City's most notorious super villains.
Batman: Arkham City sends players soaring into Arkham City – a heavily fortified sprawling district in the heart of Gotham City. Batman Arkham City introduces a brand-new story that draws together an all-star cast of classic characters and murderous villains from the Batman universe, as well as new and enhanced gameplay features.
While both Arkham Asylum and Arkham City are already great looking games on their own, Return to Arkham brings them to the Unreal Engine 4. Because of this, the graphics will be improved in a lot of areas. This includes the game's lighting, shaders, effects, and models for both characters and the environments.
Additionally, the pack also includes all extra content that was released for both of the games. The majority of the original downloadable content was for Arkham City, and contained brand new story missions, costumes, and bonus levels. In Asylum's case, the additional content was a handful of level packs.
Xbox One members who preorder the pack will receive both Batmobile and Batarang props for their avatar. According to the store page, the codes for these items will arrive in your Xbox message center in 7-10 days. It will be possible to redeem the code on your Xbox One, or on the Xbox website.
Return to Arkham releases on June 26th 2016. You will soon be able to preorder the pack on the Xbox Store for $49.99.
Are you a fan of the Batman games? Will you be preordering Return to Arkham? Let us know in the comments below!