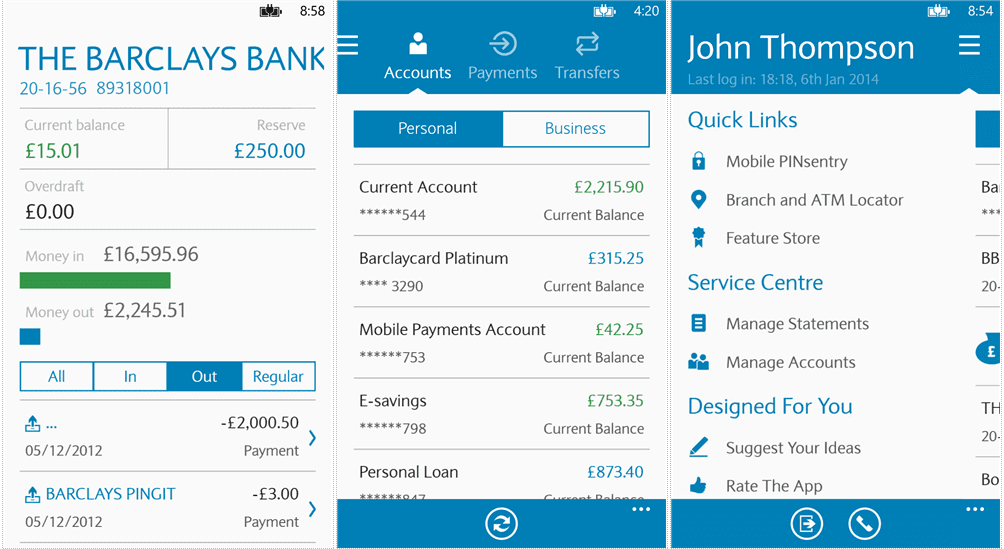 Barclays has an excellent banking app for Windows Phone, but for some months now there has been issues for users who are on the latest version of Windows 10 Mobile, with the app reporting the device being jailbroken for users on the Creators Update.
Now Barclays has released an update to the app, taking it to version 1.2.0.18.
The update does not bring any new features, but does address the Jailbreak message, with the changelog reading:
The issues with the latest Microsoft Windows Mobile Creators Update have now been resolved.
Unfortunately, some users are now reporting that while the jailbreak message is now no longer present, the app does suddenly close after logging in. Others are however reporting that all issues have been resolved.
While other banks are discontinuing their apps the support is however appreciated.  Does the app work for our readers? Let us know below.
Update: Some users report re-installing the app resolves the issue, as does resetting the app by saying you forgot your password.  You may, however, need your PINsentry device or an ATM to complete the setup in both cases.