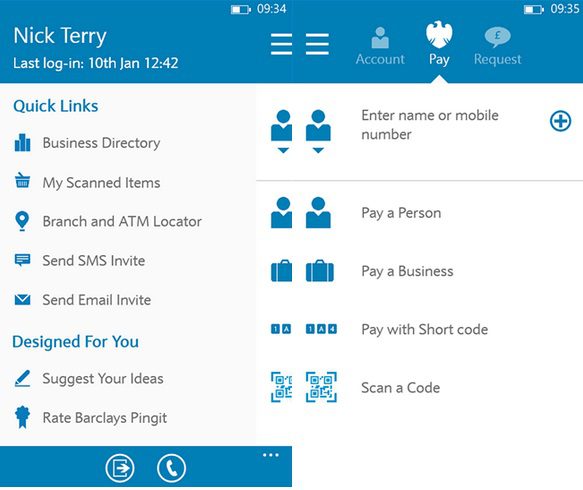 Just as reported exclusively here a week ago,  Barclays has released their mobile money transfer app for Windows Phone devices Pingit allows you to send and receive money using just your mobile without holding an account on Barclays. The good thing about this service is that anyone with a UK current account can register to receive your Barclays Pingit payments, without downloading the app.
Features:
• Send and receive up to £1,500 a day. Barclays business customers can send up to £3,000 a day. (Subject to available funds)
• Personalise your payments with a picture or message
• Pay businesses who accept Barclays Pingit payments
• Don't forget you can now use your Barclays Pingit app to send and receive payments from even more people. Register for Paym, the UK-wide mobile payments service and you can receive mobile payments from people using the service with their own bank, not just from other Barclays Pingit users. You can change your Paym registration in your side menu settings at any time.
Download it here from Windows Phone Store.