The brand-new Barbie film has been the talk of the town for quite some time. Now, to celebrate the release of the film, this Barbie car in Forza Horizon 5 will let you cruise around town like Ken and Barbie, exclusively on Xbox. 
In partnership with Warner Bros. Pictures and Mattel, Xbox, and Microsoft are taking fans' enthusiasm to the road in a classic, pink 1956 Chevrolet Corvette EV Corvette and Ken's 2022 GMC Hummer EV Pickup – virtually. 
Similar to the hotly-anticipated release of Starfield which also got its special treatment of a special controller, Xbox has also introduced a stunning Barbie-themed Xbox Series S console and a collection of its accompanying controllers. These unique gaming accessories are now up for grabs in sweepstakes through Xbox's Twitter handle and Microsoft Rewards.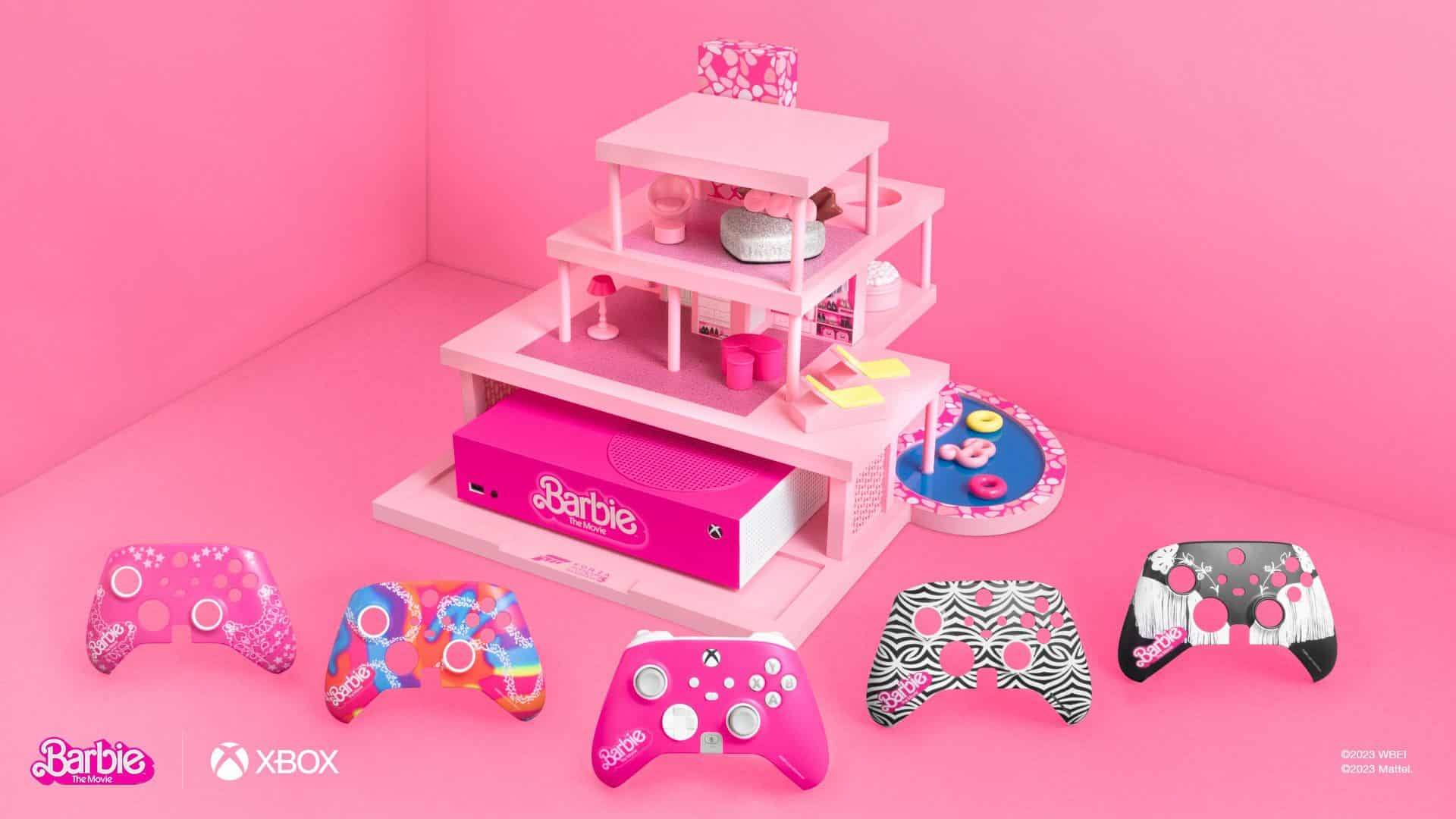 In order to acquire it, you must possess Forza Horizon 5, and you have the option to obtain these specially designed vehicles at no cost by accessing the in-game Message Center and downloading them.
"Audiences of "Barbie" will follow the heroine to the furthest reaches of Barbie Land and beyond, and now fans can follow in her high-heeled footsteps with exclusive Forza Horizon 5 in-game content, an inspiring video about careers in gaming with a Barbie touch, the first ever Xbox Barbie dolls, and our most stylish custom Xbox hardware yet," says Xbox's VP of Integrated Marketing, Kirsten Ward.