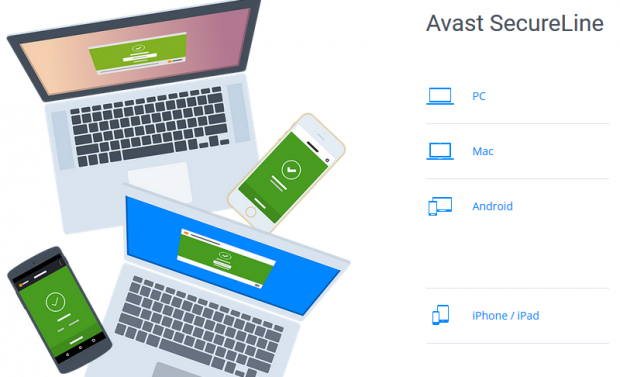 Recently we reported that Microsoft has blocked Windows 10 April 2018 update on Windows PCs with Avast Antivirus. The cause of conflict between Windows 10 and Avast wasn't clear but Avast has issued an update fix for the problem.
According to Avast, an element of Windows 10 April 2018 Update is incompatible with the Avast Behavior Shield and is causing issues. The company immediately rolled out an update to fix the issue but warns that this isn't Avast specific issue and might affect other softwares as well.
In cooperation with Microsoft we have identified an element of the latest Windows 10 1803 update that is incompatible with the Avast Behavior Shield, causing the aforementioned update to fail in some instances (related to a timing issue, Internet connectivity issue, etc). Luckily, we have found a way to prevent the problem and are now automatically pushing a VPS update to all customers which makes sure that the problem doesn't happen.

Vik, Global Moderator, Avast
For those using Avast, the company suggests to follow the steps below to fix the issue.
Turn on the problem computer.
At the blue screen, choose your keyboard layout's language. (e.g. "US")
Choose "Use another operating system".
Choose the second option, "Windows 10 on volume X" (X stands for a number)
Wait for the computer to boot to the desktop (if necessary, enter your password to login). You may have to wait a long time for the desktop to appear, while the "update" gets ready.
Once the desktop attempts to load, close any error messages that appear.
On a functioning Windows PC, go to www.microsoft.com/en-us/software-download/windows10.
In the "Create Windows 10 installation media" section, click "Download tool now".
Run the tool you downloaded, and follow the simple steps to create a Windows 10 installation USB stick. This will erase any existing contents of your USB drive. The only option you should check is to make sure it is a 64-bit or 32-bit version. Your computer is MOST LIKELY 64-bit if it's reasonably new.
On the problem computer, right-click any blank area on the taskbar, then click "Task Manager".
Click "More details" so that you can see the menu bar.
Click "File".
Click "Run new task".
In the dialog box that appears, check the box "Create this task with administrative privileges"/
Click "Browse…"
Navigate to your USB drive and select "setup.exe".
Run the file and follow the steps to "upgrade" Windows. Uncheck the boxes for "check for new updates" and to "help make this version better". If you are asked what you want to keep, make sure you tell it to keep everything!
Let the process run, which may take some time. Once completed, the computer should be back to normal, and fully up-to-date. You may need to re-login to your Microsoft Account.
We haven't received reports of other softwares causing issues like Avast did but we do hope that Microsoft identifies the issue and fixes it soon.
Source: Avast; Via: Windows Latest