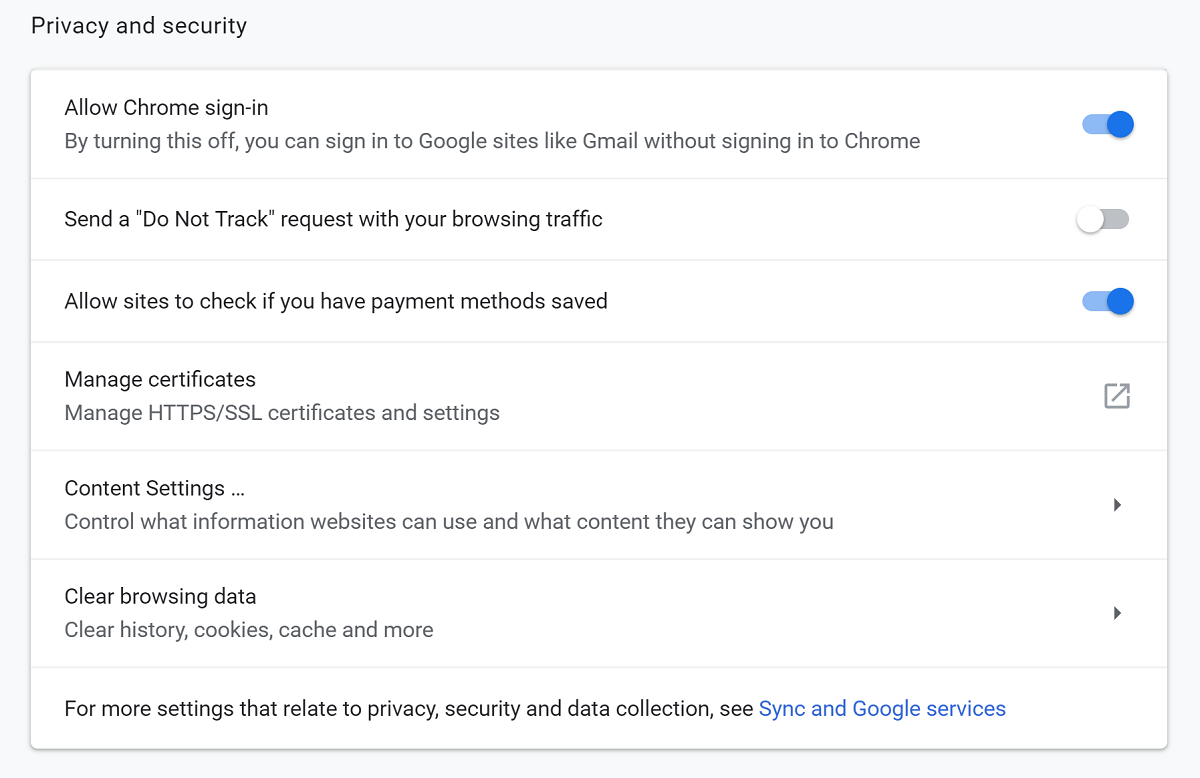 Google was recently the subject of a backlash after pushing privacy boundaries by automatically signing in users into the Chrome browser is they log into a Google property on the Internet.
Google responded by promising to make a number of changes, including allowing users to disable this automatic sign-in feature.
Now Google has started testing the improvements in the Chrome Canary build ( 71.0.3563.0) , with the option now showing up as an advanced setting, offering:
Allow Chrome Sign-in

By turning this off, you can sign into Google sites like Gmail without signing into Chrome.
The feature surfaces a flag which was already available to turn the automatic sign-in option off, and in my opinion, does not go far enough to address the concerns of privacy advocates. By leaving automatic sign in as the default option and hiding the ability to switch it off deeply in Advanced Settings it seems unlikely that the vast majority of the billions of Chrome users will do anything but go along with Google's plans.
On the other hand, those who care will presumably do the work of researching the issue when they notice the problem, or not even use the Chrome browser at all.
What do our readers think of Google's "solution"? Let us know below.
Thanks, Leo Varela for the tip.