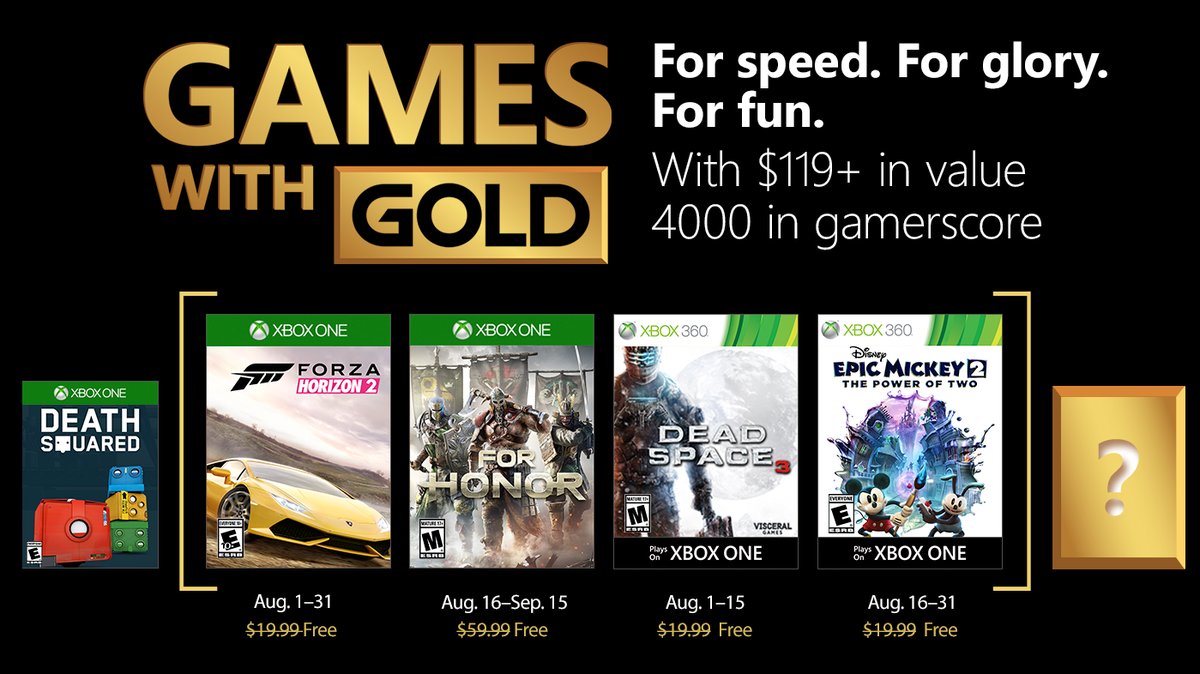 Larry Hryb has officially revealed which four games will be free to Xbox Live Gold members next month in August. Players should be excited as it looks like the best month of free games in a while, and certainly beats last month's offerings.
On Xbox One players will be getting Forza Horizon 2 for free the entire month. Then starting on August 16 and lasting through September 15, For Honor will be available to download for free on Xbox One. A great batch of games for Gold members.
Over on Xbox 360 players are getting Dead Space 3 and Disney Epic Mickey 2: The Power of Two, both backward compatible games. Dead Space 3 will be free to download from August 1 through August 15 while Disney Epic Mickey 2: The Power of Two takes the latter half of the month between August 16 and August 31. Though Dead Space 3 wasn't exactly a beloved entry in the series, it's a Dead Space game nonetheless.
The free games next month offer a savings of $119 (nearly double that of last month) for Xbox Live Gold members with 4000 gamerscore up for grabs.