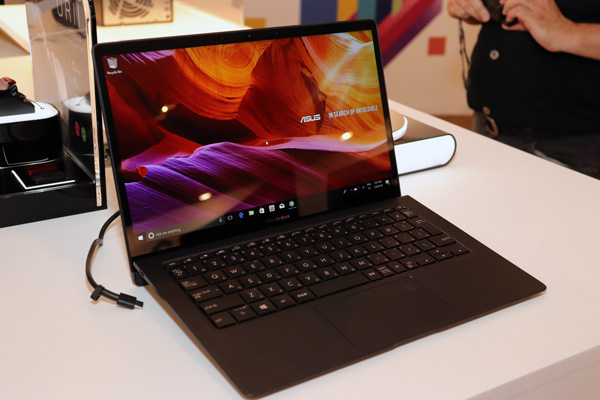 ASUS has launched a new ultrabook at Computex today. Called ASUS ZenBook S, it comes with top of the line Kaby Lake processors and carries a decent spec sheet.
ASUS was rumored to launch an ultrabook for a while now and the new ZenBook S meets the description. The device is powered by Intel Core i7-8550U Kaby Lake processor and comes with 8 GB RAM. The ultrabook also features a 13.3-inch 4K UHD display with a resolution of 3840 x 2160 pixels. For storage, ASUS has added 256GB 3.0×4 PCIe SSD and might launch another version with 512 GB SSD. The company has also added a full-size keyboard with blue backlit keys. ASUS has added two USB 3.1 Type-C ports and two Thunderbolt 3 ports. The ultrabook will come with Windows 10 installed and will be powered by a 50Wh battery.
See the device in action in NotebookItalia's video below:
ASUS hasn't made any price announcements yet but the spec sheet suggests that the device will be placed in the premium category and will cost around $1000.
Via: Notebookitalia