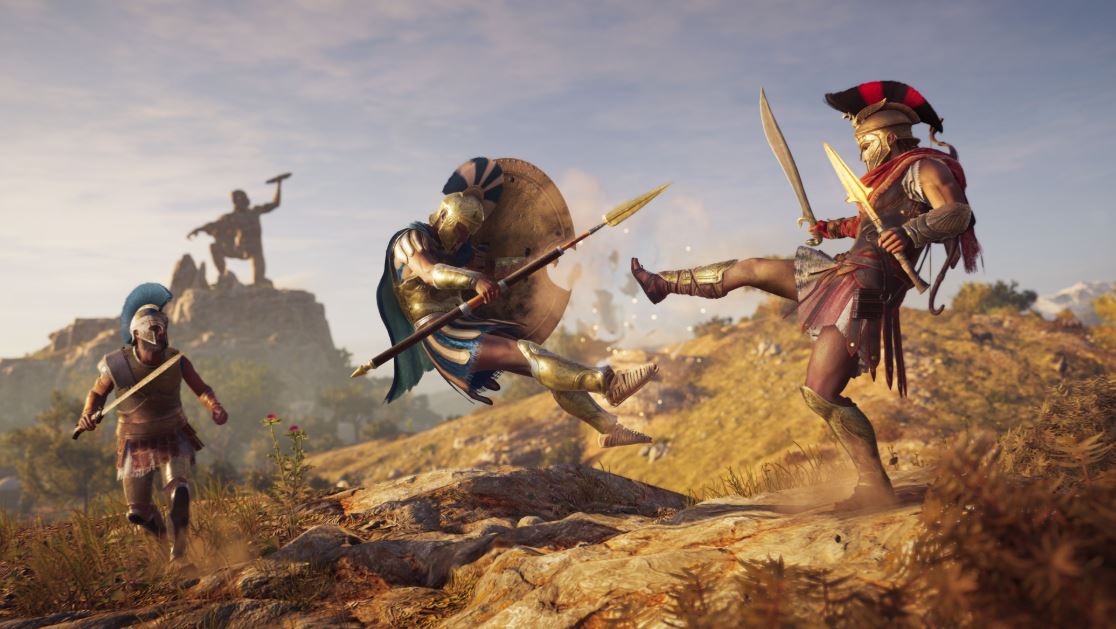 The Assassin's Creed series looks to be taking another 1-year hiatus in 2019 according to Ubisoft CEO Yves Guillemot. In an interview with GameSpot, Guillemot confirmed that there would not be a full-fledged release next year, nor will the company release any spin-off titles in that time frame either.
"On Assassin's, we had a game [in 2018] and we have one this year, but we are not going to have a full-fledged Assassin's next year," said Guillemot. "It's just because the team were working separately, so we have two games now, one year after the other. But next year you're not going to have a fully fledged one.
"What you'll have is lots of content coming on [Assassin's Creed Odyssey]. The team really want to give, on a regular basis, some new possibilities for play, so when you get [Odyssey] this year, you're going to get in for a couple of years, actually."
Up until the break between Syndicate and Origins, Assassin's Creed had been a yearly series beginning with the release of Assassin's Creed 2 in 2009. The franchise has consistently been criticized for feeling stale and not innovating enough, so when Origins released last year it was a breath of fresh air. Guillemot agrees that this year long gap did the series good.
"[The time] gave the team the possibility to really bring what they wanted to. The community has been responding very well to it and when I see what we are bringing with Odyssey I know that the community that got back in with Origins will be amazed."
Rumors pegged Origins as the beginning of a trilogy, with sequels set in ancient Greece and ancient Rome. So far those reports have panned out, but it will be interesting to see if this break changes plans at all. Origins took the series from action-adventure to quasi-RPG, and Odyssey is set to go full-blown RPG.
Assassin's Creed Odyssey is scheduled to release on October 5, 2018 for Xbox One, PlayStation 4, and PC. You can pre-order it from the Microsoft Store for $59.99.