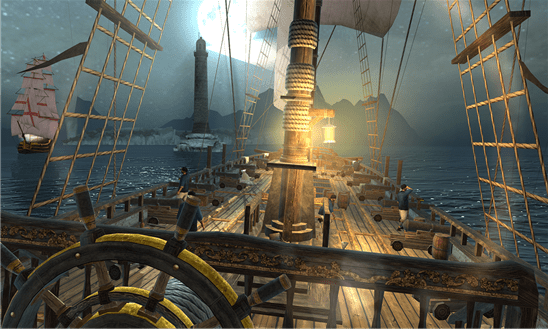 As announced last week, Ubisoft has released their Assassin's Creed Pirates game in Windows Phone Store. In this game, you can further explore the Caribbean during the Golden Age of piracy as Alonzo Batilia, a young and ambitious captain. Manage your crew, upgrade your ship and engage in huge naval battles to become the most feared pirate of your time
Game Description:
Become one of the most feared pirates of the Caribbean in this exclusive Assassin's Creed adventure on smartphones and tablets!
Play as Alonzo Batilla, a young and ambitious captain, a pirate eager to take on the fiercest of enemies…
Break all the rules, challenge empires and make your own fortune
Download it here from Windows Phone Store for $4.99. Watch the trailer of the game after the break.