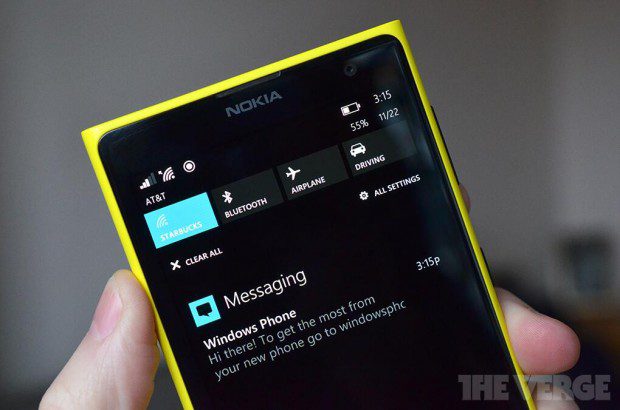 Yesterday a screenshot of the actual Windows Phone 8.1 notification center leaked and The Verge confirmed its authenticity. Still, the notification center is not the only thing the screenshot is showing. Look a little closer and you will notice some more changes.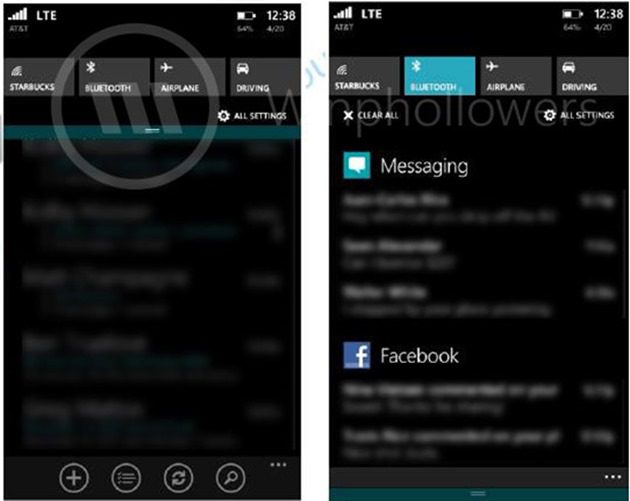 It was already said but maybe should be mentioned once more to make it a little clearer. The long awaited battery percentage indicator is finally there, and also well implemented.  While simply adding it to the status bar would disturb the minimalistic Windows Phone design a little bit, it is added directly under the battery icon when you pull down the status bar to get to the notification center. Additionally  now the date is also shown under the clock and the operator is also displayed.
The toggles could show a little redesign inside the OS as well.
While the toggles we know are normally little switches, they are now like boxes. Also, normally boxes on Windows Phone look like this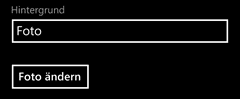 but could be redesigned, too. The new Bing search already has different looking boxes (which I, personally, find way more attractive than the old ones) so spreading them over the whole OS would simply make sense.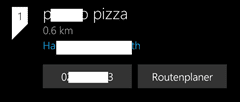 We also see all the status indicators such as WIFI and Location services clustered to the left or right of the status bar.
So some small, but noticeable changes that makes Windows Phone a much more information-dense operating system, which stays somewhat from the minimalism of Metro, but then one does have to move with the times.