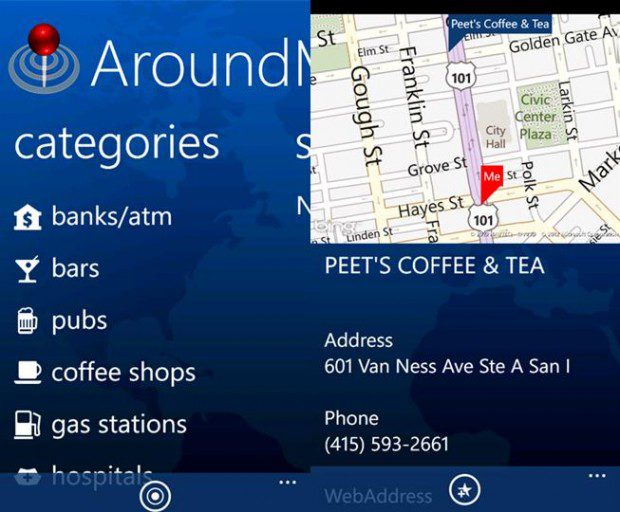 Local Search App AroundMe quickly identifies your position and allows you to choose the nearest Bank, Bar, Gas Station, Hospital, Hotel, Movie Theatre, Restaurant, Supermarket, Theatre and Taxi.
For every listing you can choose to see its location on a Map, view the route from where you are, add the information to your contact list or even email the information to a friend.
CEO Marci Pifferi about this new app,
Our vision is to provide our users with the most relevant and accurate information when and where they need it. The addition of a new Windows Phone version will make our service even more widely available around the world. We are confident our app will help Windows users get more out of their device.
This app is availalbe for free and can be downloaded from Windows Phone Marketplace here.
via: Techcrunch