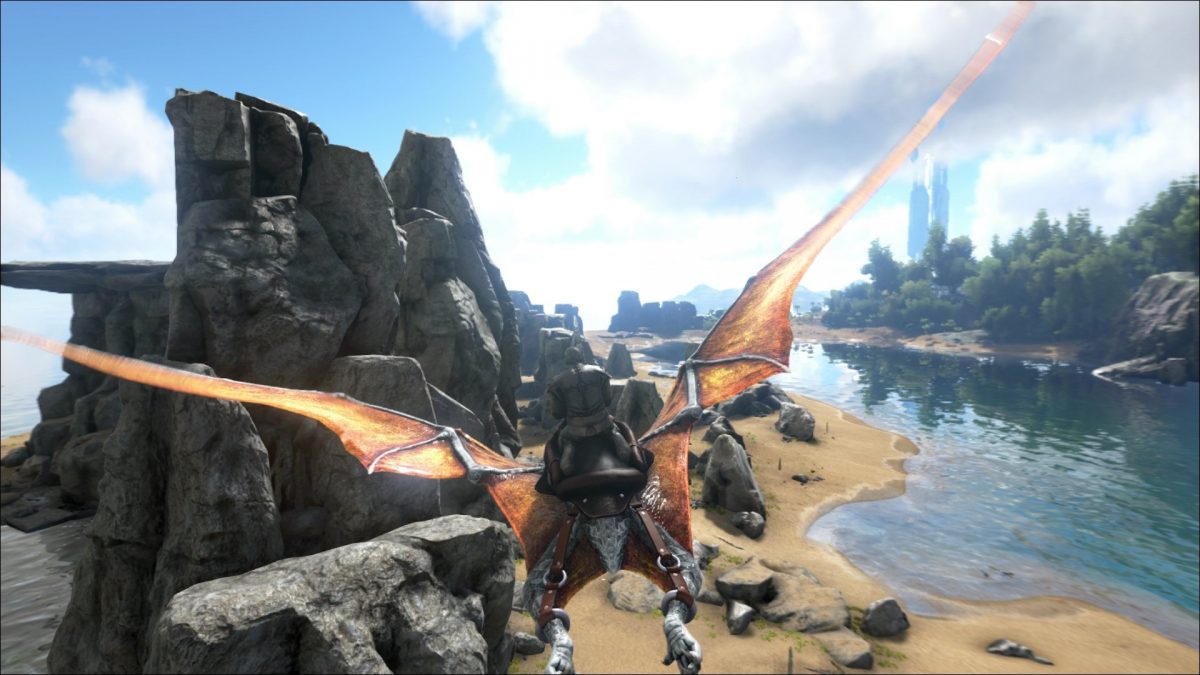 Studio Wildcard has announced "ARK: Survival Evolved" first expansion is now available for Xbox One and PC, just months after receiving a massive update with new maps, creatures, bosses, and more. The new expansion, Scorched Earth, which took over 14 months to develop, aims to provide a "completely new and different experience" to that of the base game, stripping your character of all belongings and dumping them, completely naked, in an inhospitable desert". Just like you would in the base version of the game, players must find both food and water to make sure that they can survive in the new environment, as well as building a makeshift home to protect your character from dangerous weather conditions, like electrical and sand storms, and other predators.
The first boss in the new expansion will be the Manticore, a resident boss monster. And any winnings earned or new items found can now be kept safe with a new feature that Studio Wildcard calls The Gateway, which will allow players to travel back to the main game with any new items in order to store them.
The new expansion also includes seven brand new biomes to be explored, including oasis, badlands, canyons, high desert, dunes, mountains and a Dragon Trench, all filled with new items and treasures waiting to be discovered.
You can check out a video of the new expansion below, and pick up the DLC here for $19.99, provided that you already have the base title in your possession.