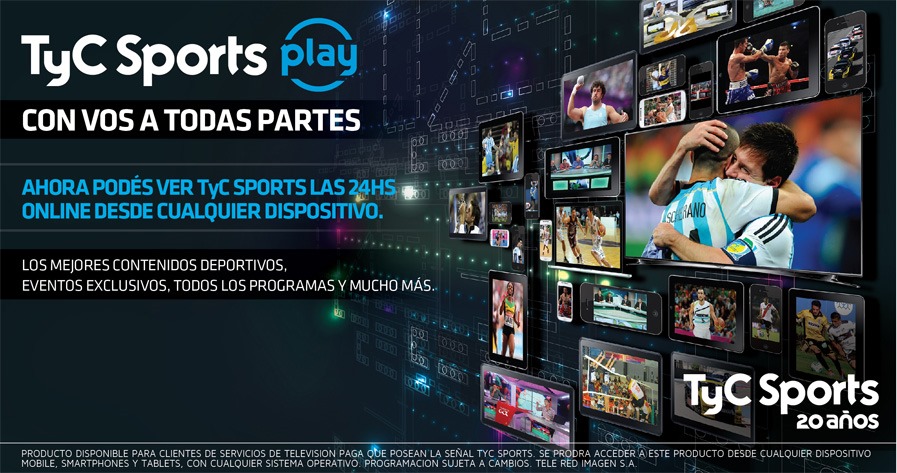 RapidTVNews reports that Argentine sports TV channel TyC Sports has launched its own TV Everywhere platform on iOS, Android and also Windows Phone.
The service is free for those who already have TyC Sports included in their cable package.
This would include operators such as Cablevision, DirecTV, Telecentro, Telered, Colsecor, Dibox, Express and Supercanal.
The service features Live broadcasts, a wide VOD selection with the best programmes and highlights of the previous week, as a catch-up service for mobile screens.
Read more and find download links at the company's website here.