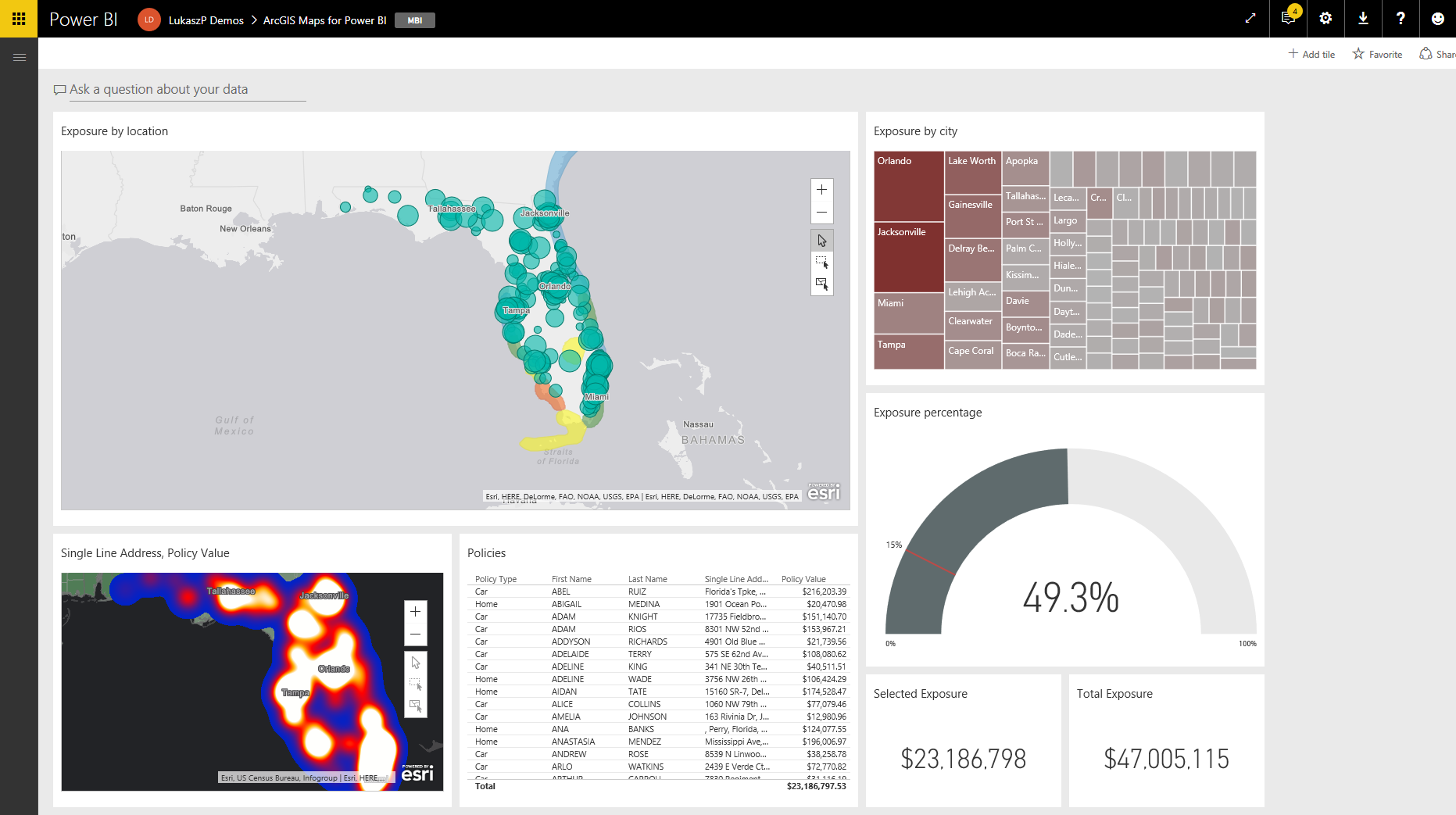 At Ignite, Microsoft announced ArcGIS Maps for Power BI created by Esri. ArcGIS geo-enables Microsoft Power BI with the world's leading spatial analytics. ArcGIS Maps for Power BI offers enhanced mapping capability, demographic data, and even more compelling map visualizations so you can tell your best story. You can create heat maps with a click. Microsoft today announced that ArcGIS Map for Power BI is now available to users by enabling the visualization in the Power BI service.
When creating reports in PowerBI.com, you can start using the ArcGIS Maps for Power BI visual, pin ArcGIS Maps for Power BI to dashboards and share those dashboards with your colleagues. You can also publish your Power BI Desktop files containing the ArcGIS Maps visual and share them within your organization through the Power BI service.
Microsoft also mentioned that ArcGIS Maps is coming to Power BI mobile apps soon.
Learn more about it here.