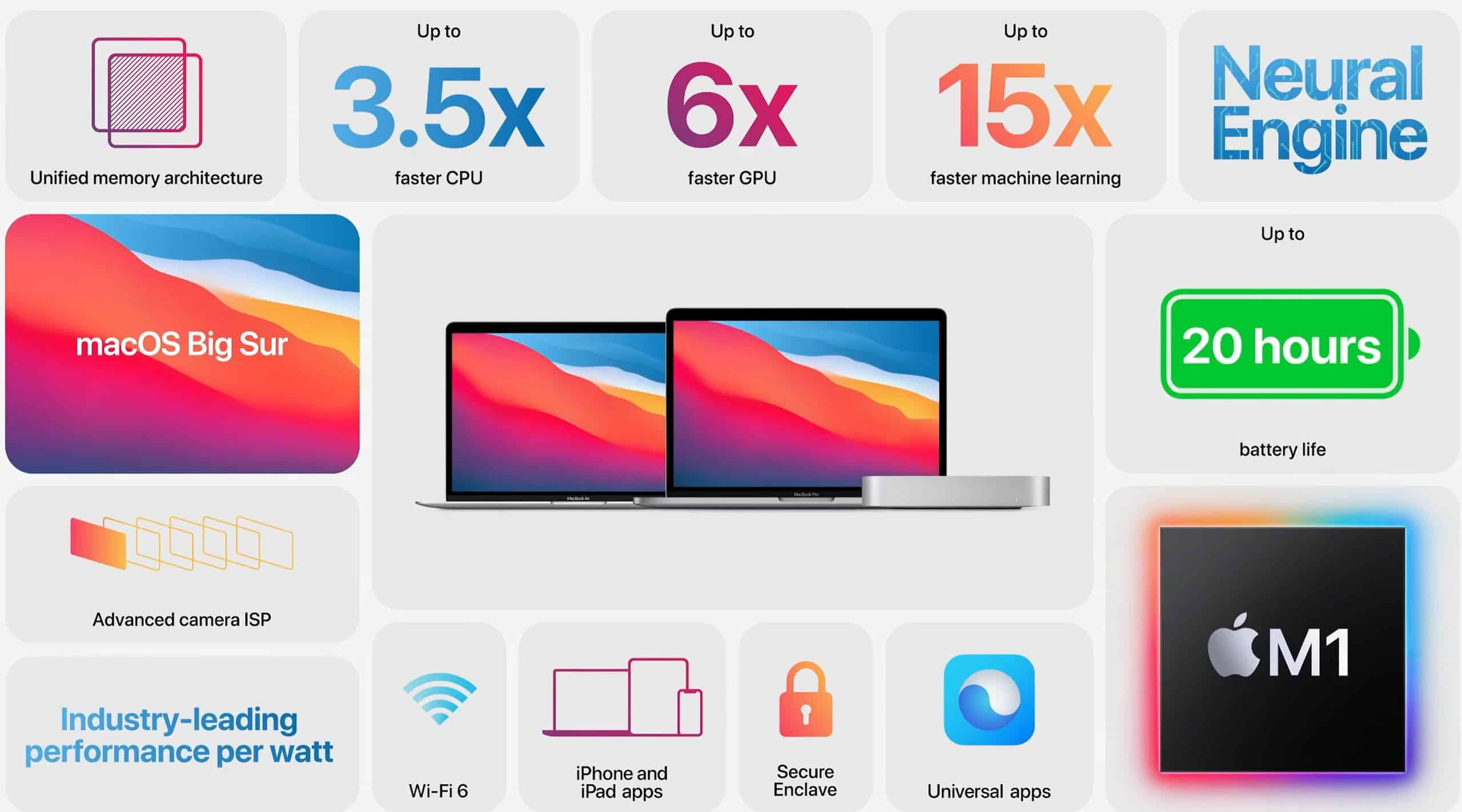 Along with the new Apple MacBook Air and Apple Mac Mini, Apple today announced a new MacBook Pro powered by Apple M1 processor.
The 8-core CPU along with a fan can deliver up to 2.8x faster performance than the previous generation. Also, the 8-core GPU is up to 5x faster. Apple claims that this new 13-inch MacBook Pro is now the world's fastest compact pro notebook. Apple also promises up to 17 hours of wireless web browsing and up to 20 hours of video playback.
When compared to the previous generation, the M1-powered 13-inch MacBook Pro can:
Build code in Xcode up to 2.8x faster.
Render a complex 3D title in Final Cut Pro up to 5.9x faster.
Fluidly design intricate game scenes in Unity Editor up to 3.5x faster.
Perform ML tasks in Create ML up to 11x faster.
Separate out beats, instrumentals, and vocal tracks from a recording in real time in djay Pro AI, thanks to the amazing performance of the Neural Engine.
Play back full-quality, 8K ProRes video in DaVinci Resolve without dropping a single frame.
Compile four times as much code on a single charge, thanks to the game-changing performance per watt of the M1 chip.
The new 13-inch MacBook Pro also come with studio-quality mics and latest camera ISP that enables sharper images and more detail in shadows and highlights on video calls. Finally, this laptop features two Thunderbolt ports with USB 4 support.
The new 13-inch MacBook Pro starts at $1,299 (US), and $1,199 (US) for education.
Source: Apple