Is Copilot the best AI companion out there? Help us find out by answering a couple of quick questions!
Apple has made its intention to transition completely to its own-designed ARM processors over the next 3 years. Apple today started its transition journey by announcing a new MacBook Air powered by Apple M1 processor at its virtual press event. Apple M1 processor is built on 5-nm processor for great power efficiency.
Apple M1 is an 8-core processor which consists of 4 high-performance cores and 4 low-performance cores. Apple claims that M1 processor can deliver peak performance offered by Intel's 11th gen processor at just 1/4th of the power. Apple also claims that the 8-core GPU on the M1 will deliver the world's fastest integrated graphics performance.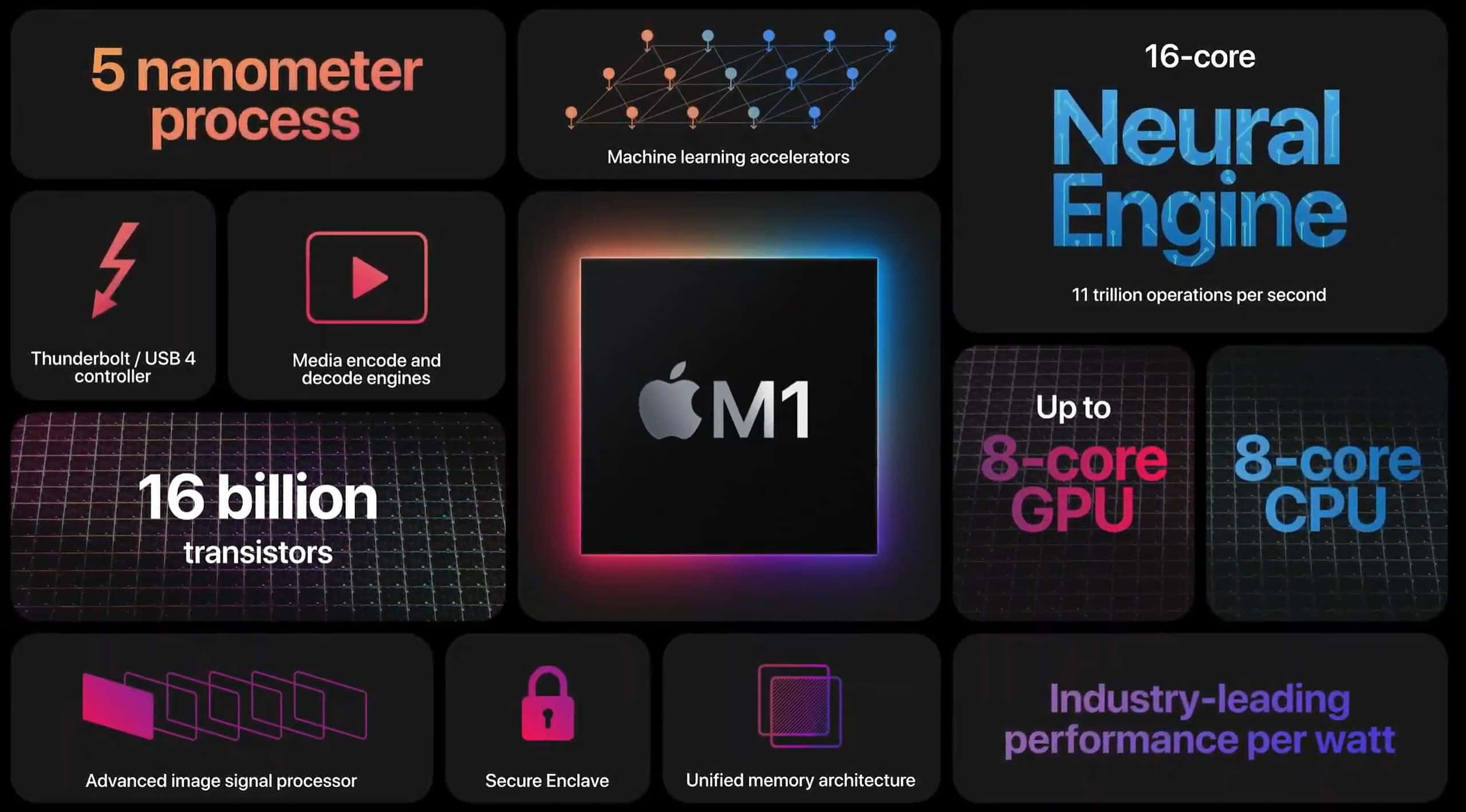 Apple MacBook Air highlights:
3.5 times faster than previous gen MacBook Air.
5 times faster graphics performance than previous gen MacBook Air.
3X faster than similar Windows laptops.
Faster than 98% of PC laptops.
9X faster ML performance faster than previous gen MacBook Air.
2X faster SSD.
Silent design with no fan.
Battery life: 15 hours of wireless browsing and 18 hours of video playback.
Better webcam with face detection to look more natural during video calls.
P3-wide 13-inch Retina display.
TouchID for secure authentication.
Apple MacBook with M1 processor will cost the same $999.
Source: Apple