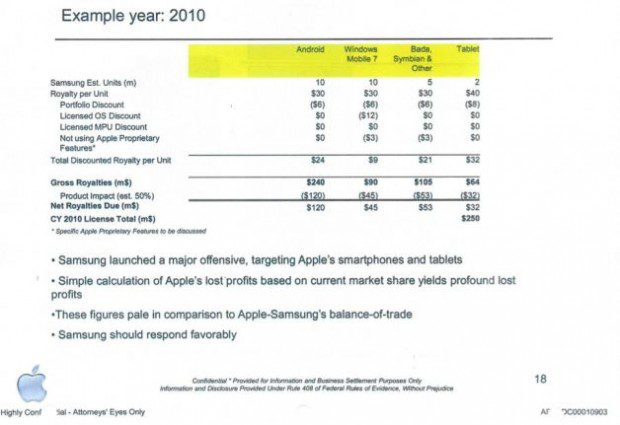 From the court documents of the ongoing patent war between Apple and Samsung, some interesting information got revealed.
Apple has demanded a huge per device patent royalty amount from Samsung in 2010 that led to this legal battle. As you can see from the image above, Apple has demanded $30 per Android, Windows Phone and other mobile devices. And after so many discounts for portfolio, Licensed OS, not using Apple proprietary features, Samsung was asked to pay $9 per Windows Phone device.
This is almost equal to the reported per device patent license cost Microsoft demands from Android OEMs. But the real question here is, whether Apple's patent portfolio is as important and essential as Microsoft's patent portfolio?
What do you think ?
Source: ATD