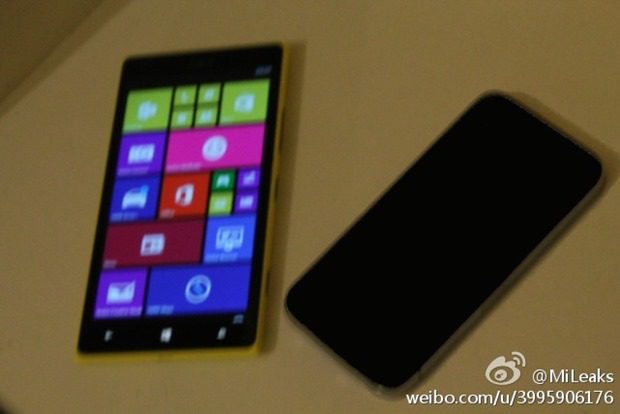 The Nokia Lumia 1520v has once again made an appearance, as usual in China once again.
There on microblogging site Weibo MiLeaks has posted a picture of the device next to what appears to be an iPhone, showing the comparatively small size of the handset.
It does also show however that even the small screened handset will have the full 3 column home screen as seen on larger phablets.
Recently leaked specs suggest the handset will have a 4.45 inch 720P screen and 2370 mAh battery, but otherwise has not revealed any more specs of the device.
MiLeaks suggests we will not have to wait too long for it to arrival however, with the handset expected in April 2014.
Thanks to our tipster.