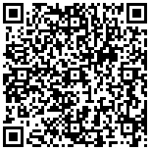 Nokia has announced on their blog that, while Angry Birds Star Wars did indeed arrive early on Windows Phone 8, it does not mean that it will never be coming to Windows Phone 7.5.
Writing on the Nokia Conversations blog they said:
As for when Angry Birds Star Wars might arrive on Lumia phones running on Windows Phone 7.5 – Rovio and Nokia want to make sure everything works as well as it can before they launch the game, but we'll update you as soon as we know more. In the meantime, go and download Angry Birds Roost to access some free goodies and use the Angry Cam to liven up your photos.
If you are lucky enough to have a Windows Phone 8 handset the game can be found in the Windows Phone Store here.