There was a rumour that Angry Birds Rio was coming to Windows Phone "very soon" and now less than 2 weeks later the promise came to fruition.
The app places the eponymous Angry Birds in Rio, after they were kidnapped and shipped there. After their escape their mission is to save their friends Blu and Jewel.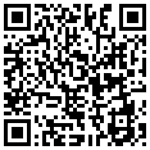 Angry Birds Rio features:
Seven fantastic episodes with 210 exciting levels, plus over 40 exciting bonus levels!
Completely new achievements!
Special Hidden fruits – discover them all!
Put your Angry Birds skills to the ultimate test in spectacular boss fights!
The app is $0.99 and is available for Windows Phone 7.5 and Windows Phone 8.
Thanks Cem for the tip.