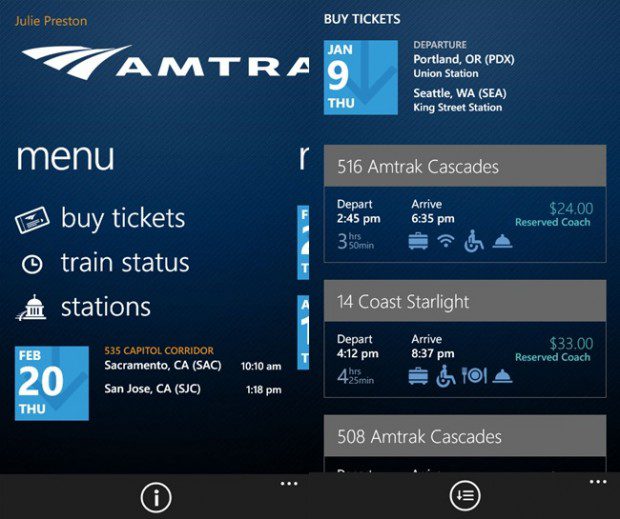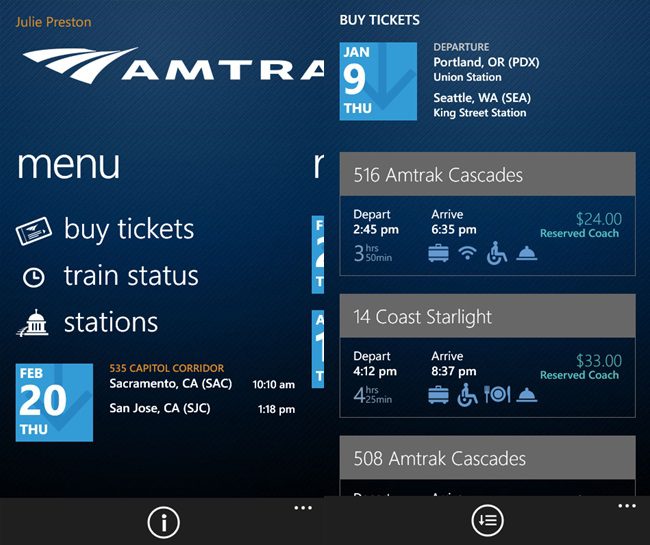 National Railroad Passenger Corporation operated under Amtrak brand has updated their official app for Windows Phone devices. Using this updated app, you can get your train tickets on Multi-Ride and Monthly reservations in 30 plus train routes in the USA and Canada.
What's New:
We have expanded the eTicket capability to include Multi-Ride and Monthly reservations.
They can be retrieved and scanned by Amtrak conductors the same as tickets for regular travel.
If you are logged into your account on Amtrak.com when you purchase the pass you will see it on your trip list.
Download it here from Windows Phone Store for free.