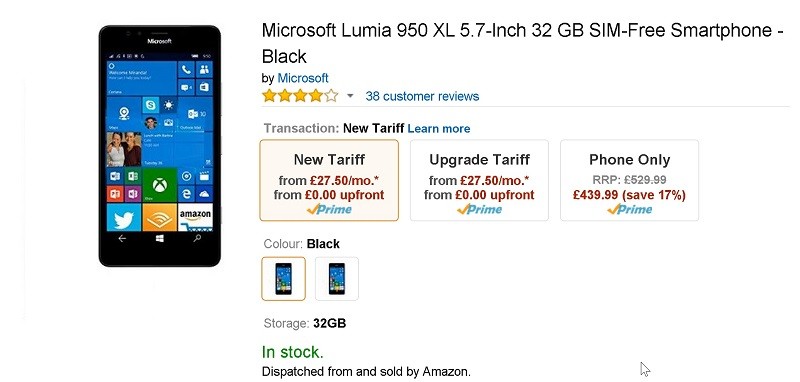 We reported yesterday that Amazon UK and France had paused sales of the Lumia 950 XL due to some concerns about their inventory.
Even at this point we are not sure what those concerns were due to, but whatever they were it appears they have been quickly resolved, as they handsets are now once again on sale.
Despite lots of complaining about bugs and the high price of Microsoft's new flagships according to Microsoft the devices are selling faster than Microsoft can produce them, with Microsoft working to resupply retailers who sold out of stock.
It may be that these retailer issues we are seeing are not signs of doom and gloom for the devices, but in fact of robust sales.
If you want to grab the handset before it disappears again again you can find it at Amazon UK here.