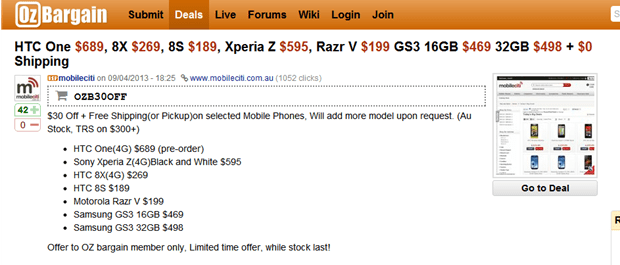 Mobileciti.com.au is running a sale via Ozbargains.com.au where they are selling a range of handsets at really knock-down prices, including the HTC 8X, for only AUS$ 269  ($280) and the HTC 8S for only AUS$ 189 ($199).
The deal includes free shipping (though it is not known how far they will ship) and to take advantage you have to be a member of Ozbargains.
If you are located in and around Australia however the deal sounds near irresistible.
Read more at Ozbargains here.
Thanks Brent3000 for the tip.