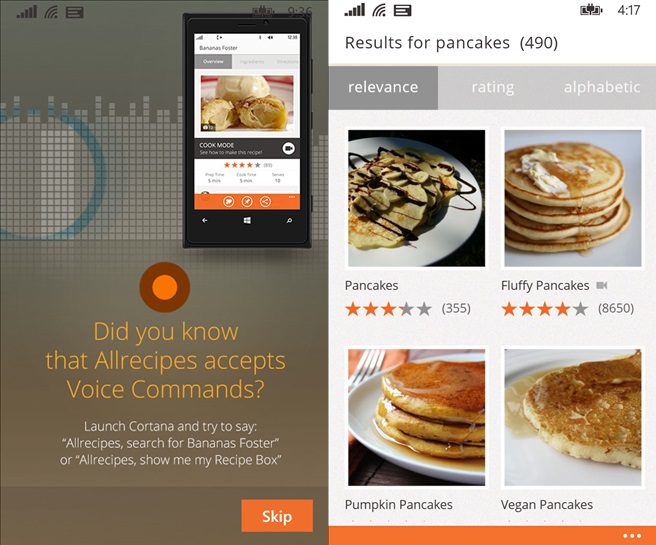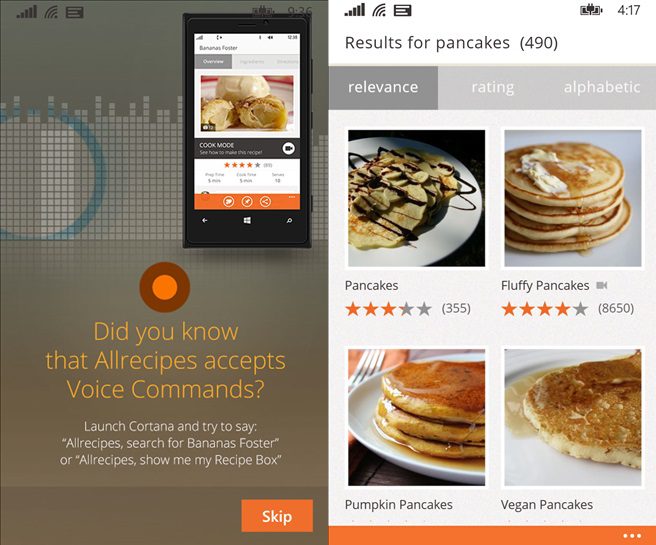 Allrecipes Windows Phone just got updated to v1.3.0.1173 in Windows Phone Store. This new update includes Cortana support which allows you to search for recipes using your voice, step-by-step videos and more.
New features:
1) Favorites are now part of your digital Recipe Box, which you can access across Allrecipes sites or app
2) Step-by-step videos show you how to make a recipe.
3) Tell Cortana to search recipes, or open your Recipe Box with just a few words.
Allrecipes' Dinner Spinner gives you instant access to an amazing collection of everyday recipes, photos, ratings and reviews shared by a community of 40 million home cooks.
Download it here from Windows Phone Store for free.