All India Radio (AIR), also known as Akashvani has rolled out their official app for Windows Phone users. Established in 1930, it is the sister service of Doordarshan, the national public television broadcaster. All India Radio is one of the largest radio networks in the world.
All India Radio provides radio services in many Indian languages such as Hindi, Urdu and other major regional languages. The app enables you to access many radio stations such as Vividh Bharati, FM Gold, FM Rainbow, AIR Urdu, AIR Gujarati, AIR Marathi and many more with a single tap.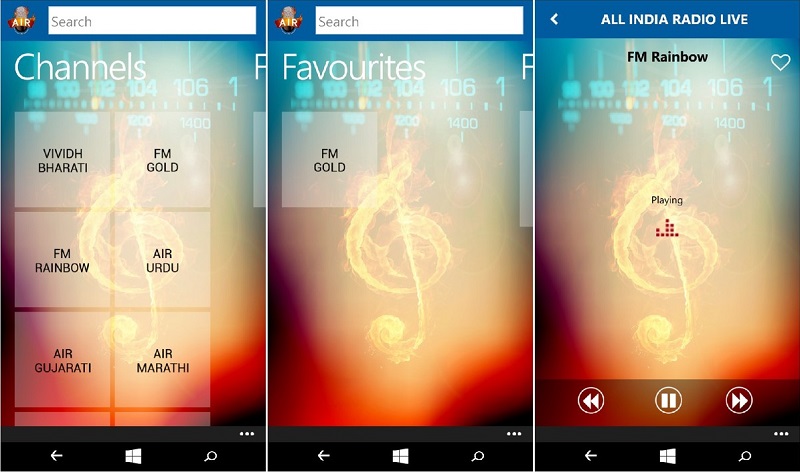 The app is available on both Windows Phone 8.1 and Windows 10 Mobile devices and it works pretty well. However, the app doesn't offer loudspeaker mode or option to record the transmission for playback so it can be a deal breaker.
Nevertheless, it is the beginning and we can hope that move features will follow with the new updates. Give the app a spin and let us know what do you think about it in the comments below.