In this growing age of technology, AI has become deeply rooted in people's daily lives. Even art, which is a necessary means of expression, has been taken to the next level using AI image generators, such as AI image generators for Memes and Book Covers. With the help of such software, you can easily get creative while expressing yourself through stickers or other forms of art. 
However, with a wide range of AI image generators for stickers, it can get tricky to decide which one is the most suitable for your needs. In this guide, you will find the best AI image generators for stickers along with their amazing features. So, continue reading to find out more about them!
1. Xinva.ai — Best AI image generator for stickers overall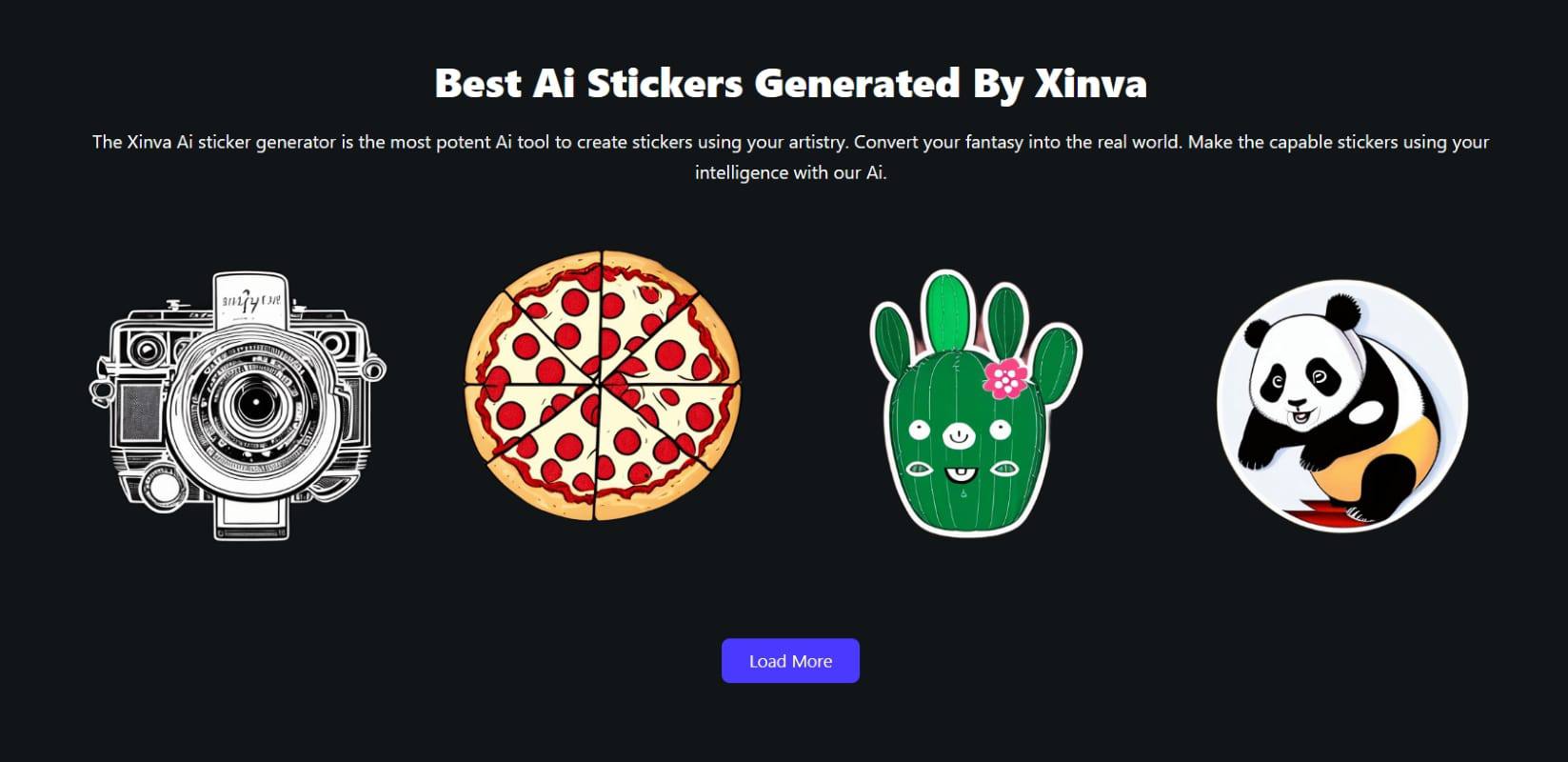 Xinva.ai is an easy-to-use platform that offers various AI powered tools. Offering a user-friendly interface, it's a great choice for novices as well as tech experts. This software uses advanced technology to help individuals create stunning designs. 
It allows users to get creative, especially when it comes to sticker generation. By using advanced AI algorithms, you can utilize Xinva.ai to generate stickers of various aspects and styles.
To make use of Xinva.ai, all you have to do is provide clear-cut prompts. Then, wait for the algorithms to create novel pieces of art. Furthermore, you can give stickers a unique and personalized touch by customizing it with texts, effects, and filters. Through this platform, become an expert at brainstorming and visualize your imagination.
2. Midjourney — Best for Diverse Art Style Generation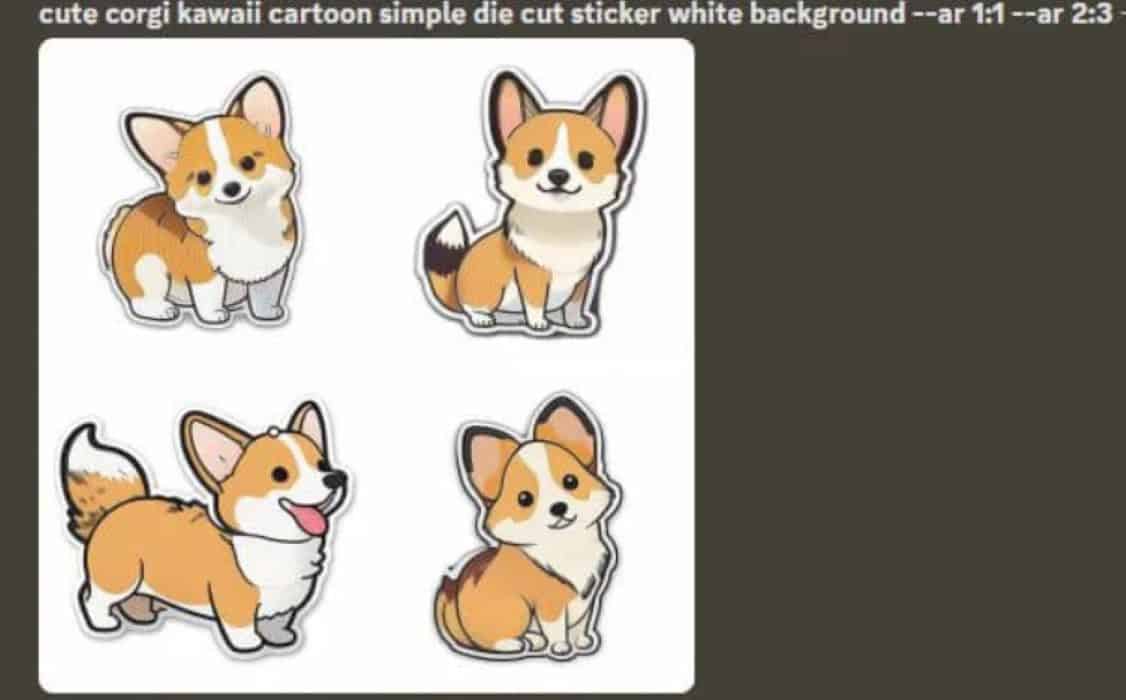 Second on our list is none other than Midjourney. This AI platform is one of the users favorite due to the high-quality and realistic results that it provides. It offers the perfect blend of creativity and AI automation to create visually appealing and trendy stickers. 
To use this platform, you will have to join in through the Midjourney Discord server. Simply explain the details of your requirement as a prompt, and this AI image generator will help you achieve your desired outcomes by using various tools. 
Midjourney, being influenced by cultural elements and unique art styles, aims to provide its users with trendy content. Similar to Xinva.ai, this platform also offers various customization options so that you can create some of the best eye-catching designs. So whether you need to design stickers for business or personal reasons, Midjourney has you covered!
3. PicsArt — Best for a Vast and Dynamic Sticker Library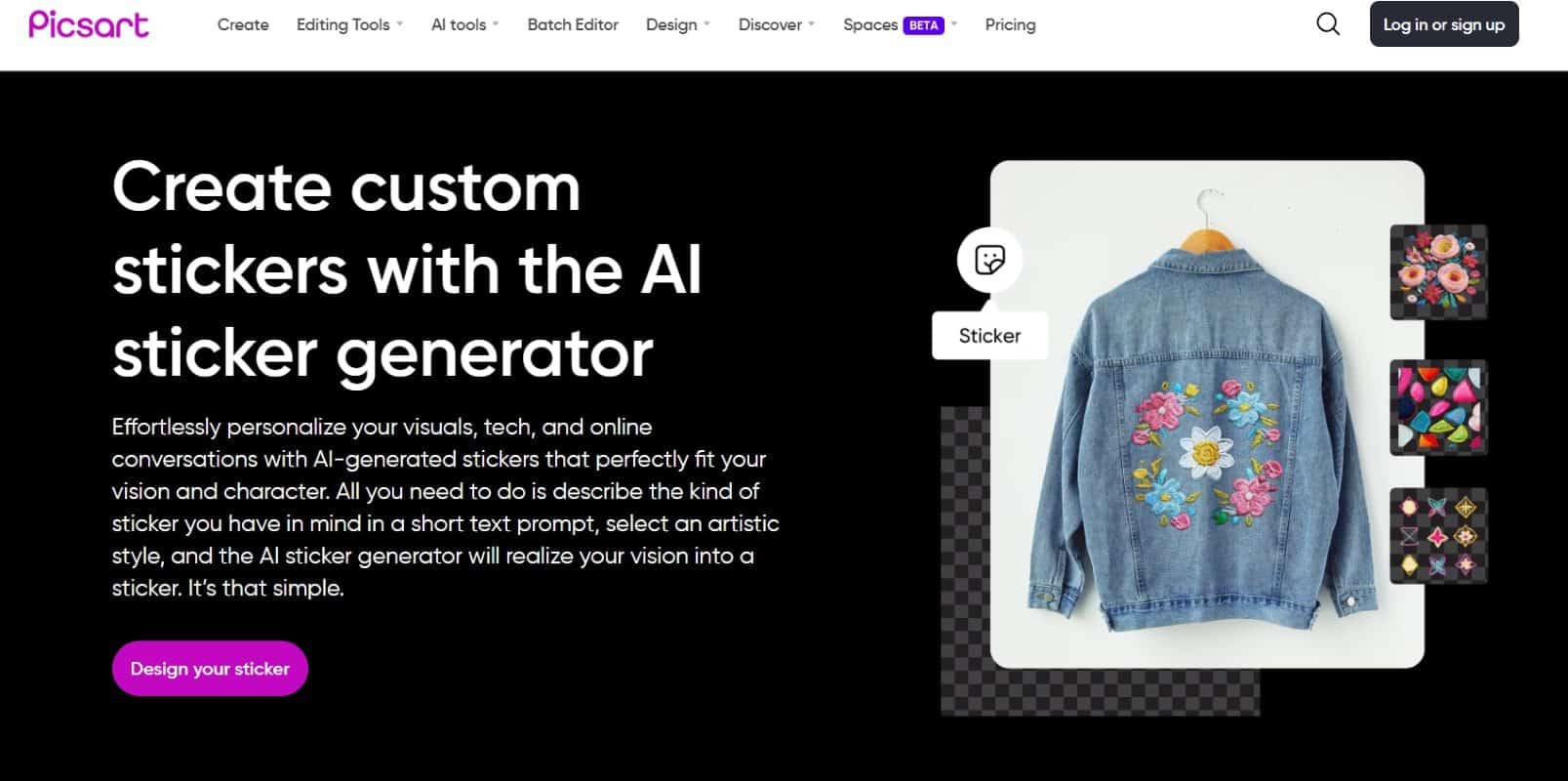 PicsArt is another AI art generator that allows you to edit and design various visuals by adding emojis, filters, etc. This tool contains numerous features and effects for you to create distinctive stickers using AI algorithms. 
Its collaborative community allows users to interact and explore the designs of other sticker enthusiasts! Apart from that, PicsArt contains a rich sticker collection catering to your every mood. It combines a wide range of concepts and styles to form realistic and detailed art.
From offering different templates to a diverse color scheme, PicsArt visualizes your ideas through its AI tools. Moreover, the easy to navigate interface makes this software a favorite among individuals in the designing community.
4. DALL-E 2 — Best for Unique AI-Generated Sticker Concepts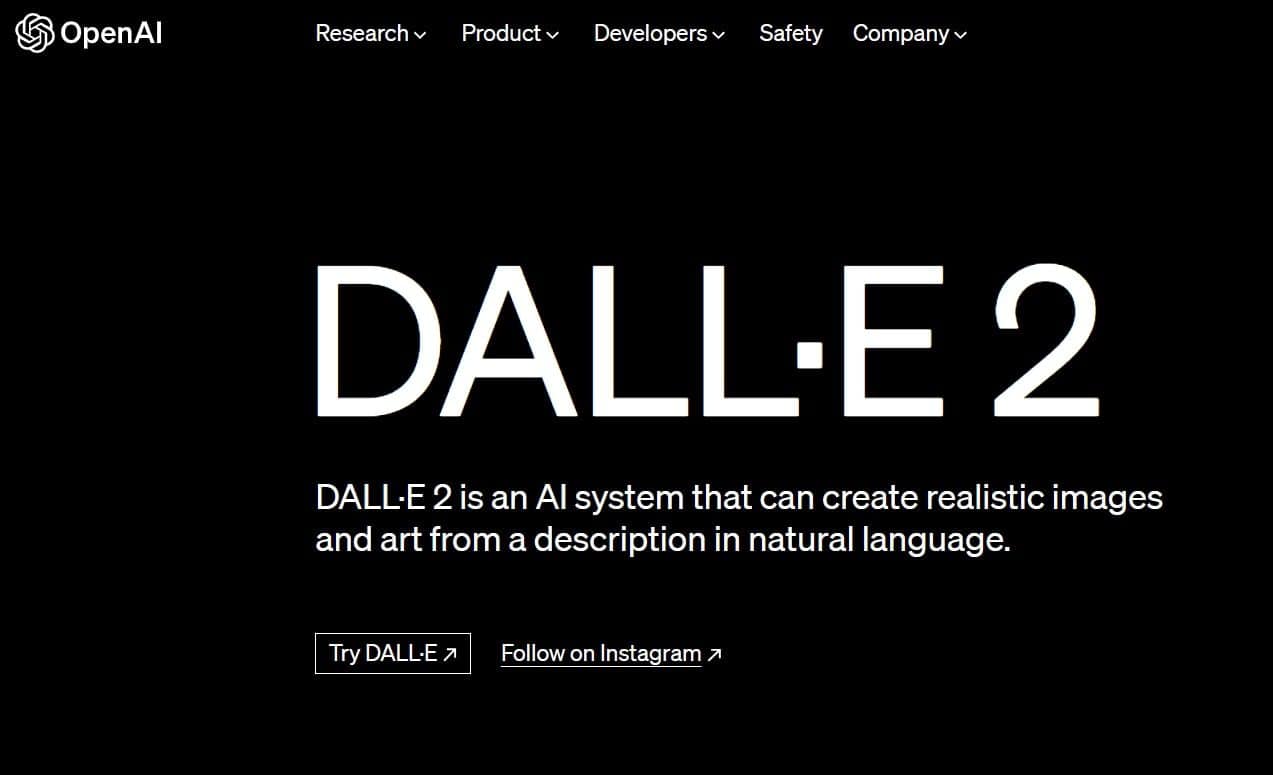 Introduced in 2021, DALL-E 2 is still one of the best text-to-image generators in the market. It's simple user interface and the ability to employ deep learning to create high-quality stickers based on text prompts makes it an amazing choice for all those looking to create stylish and striking stickers.
This AI image generator uses advanced techniques to produce realistic and intricate designs based on your requirements. It decodes your input into a stunning visual using various tools in order to optimize the result.
In addition, you can explore the ideas of other artists for inspiration. This platform is beneficial for many purposes, such as advertising, entertainment, professional or educational. The high-speed efficiency and vast range of customization options are key features of Dall-E 2 that makes it among the top AI image generators for stickers.
5. PhotoDirector — Best for Instant Photo-to-Sticker Transformation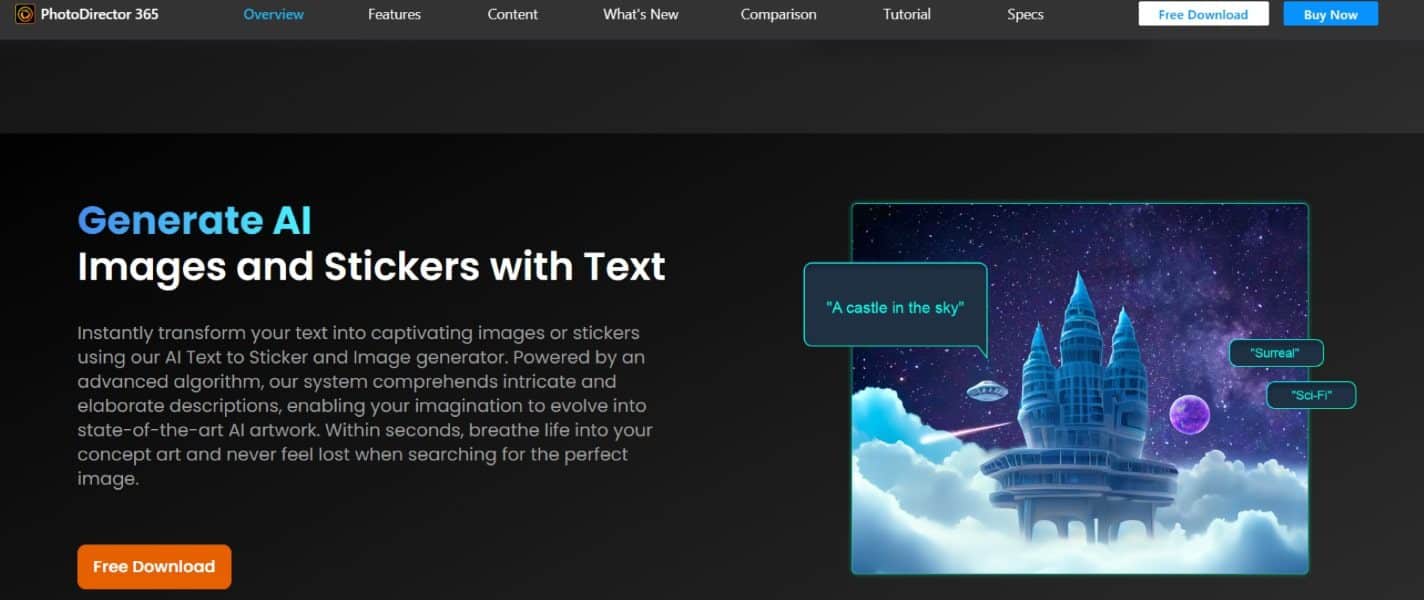 This AI image generator converts your texts into fancy stickers with just a few clicks. Having a plethora of styles and editing tools, PhotoDirector enables users to create stunning art without compromising on the quality. It contains many visual and advanced effects, to help elevate the looks of your designs.
This robust AI image generator perfectly balances manual and automatic tools, making it suitable for both beginners and tech experts. PhotoDirector allows users to smoothly convert images into stickers for every need.
It features a highly efficient detection tool to turn any intricate detail or object into a lifelong sticker for you to cherish. PhotoDirector is available for you to download on your iOS or Android devices as well.
Conclusion
In order to get creative and express yourself across various platforms, AI image generators are the best tools for stickers. However, it's important to find software that fits well within your budget and provides you with satisfactory and high-quality output. 
For your ease, we've put together the best AI image generators for stickers that offer great performance. Each one provides a variety of advantages, so select the one that best meets your needs. You might also want to check some interesting AI art statistics.