In the world of publishing, captivating book covers play a crucial role in attracting readers' attention and piquing their interest. Today, authors, designers, and publishers have a powerful ally in the form of AI image generators. These innovative tools leverage the capabilities of artificial intelligence to create visually striking book covers that stand out in a crowded market. In this article, we will explore the best AI image generator for book covers that have garnered acclaim for their exceptional capabilities and results.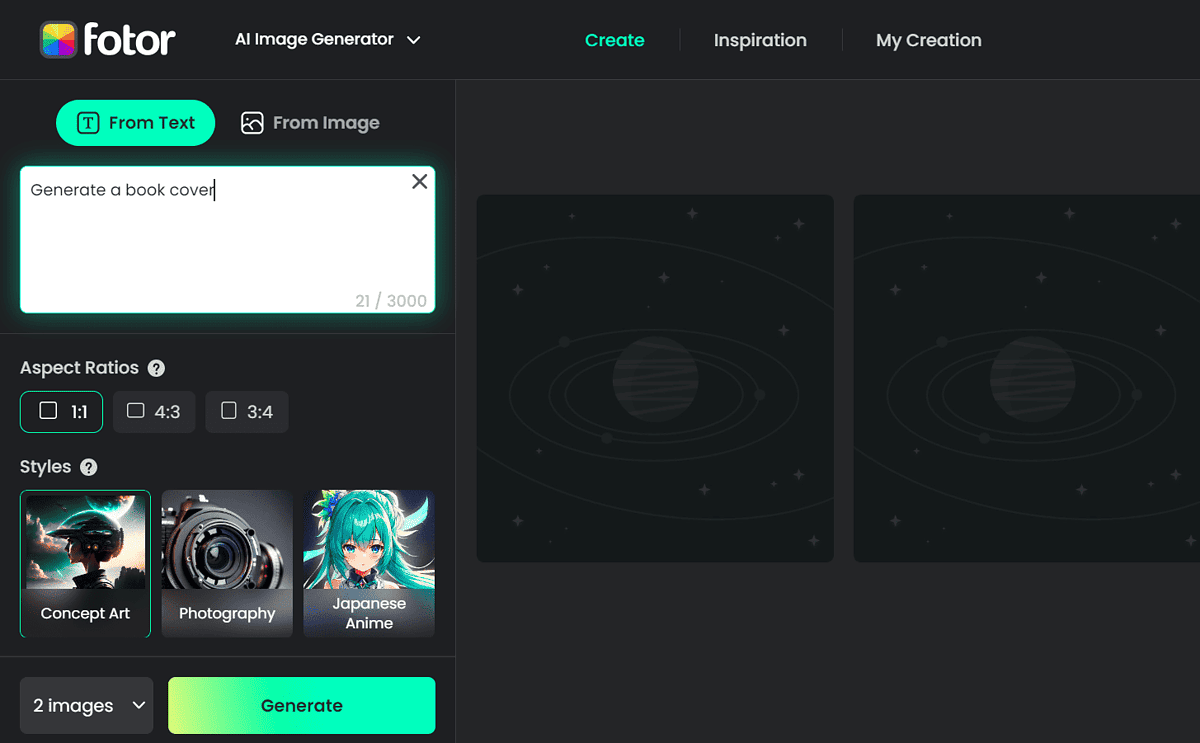 Fotor is a powerful photo editing software that offers a wide range of features, including AI-powered image generation. Its AI image generator is used by more than 6 million users, a testament to its popularity and effectiveness.

Generating a book cover using Fotor AI image generator is a straightforward process. To begin, enter detailed text prompts describing the image you desire into the AI photo generator box. This will help ensure that the generated image aligns with your vision. Then select the desired aspect ratio. Feel free to experiment with the different aspect ratios since they can greatly impact the overall look and feel of your book cover. You can choose from standard aspect ratios like 1:1 (square), 4:3 (landscape), or 3:4 (portrait).

Afterward, select your preferred image style to create the optimal picture. Fotor offers many styles including concept art, 3D, realistic, art nouveau, and more. Once you're done, click the "Generate" button to initiate the image generation process. Depending on the complexity of your description and the computational resources available, the image generation process may take a few moments. You'll be presented with the generated image once it's ready.

Once the image is generated, you can further refine it using Fotor's editing tools. You have the option to adjust the brightness, color, size, and other visual parameters to fine-tune the appearance of the cover. Additionally, you can add text, graphics, or other design elements to enhance the overall composition and make it more appealing. Once you're satisfied with the generated image and any modifications you made, you can save it as JPG or PNG file. This will allow you to use the image as your book cover for publishing or printing purposes.



Adobe has made its name as a leading software company in the creative industry, offering a wide range of applications and tools for graphic design, photo editing, video editing, and more. It's no wonder that Adobe also offers powerful AI image generation capabilities through its tool known as Firefly.

Firefly is a text-to-image generator that creates stunning visual representations based on textual prompts. By inputting detailed descriptions or text prompts into Firefly, authors and publishers can harness the power of AI to generate captivating book covers.

Adobe Firefly stands out among other AI image-generation tools for several reasons. First, you can use it in two ways: in a browser on the Firefly website or within Photoshop, Illustrator, and Express. This makes its integration with Adobe's creative suite seamless and convenient for users who are already familiar with Adobe's applications.

Secondly, the model is trained on a high-quality dataset of Adobe Stock, openly licensed work, and public domain content. This vast library of assets enhances the flexibility and creativity of the tool, making it an ideal candidate for the best AI image generator for book covers. Furthermore, by leveraging Adobe Stock and openly licensed content, Firefly promotes ethical and legal practices in image generation. Users can confidently utilize the generated images, knowing that they have been created responsibly and can be used without copyright issues.

Lastly, Adobe Firefly benefits from the extensive resources and support of Adobe as a leading software company. Users can access comprehensive documentation and tutorials to assist them in maximizing the potential of the tool. This level of support ensures that users can make the most of Adobe Firefly and create exceptional book covers that leave a lasting impression.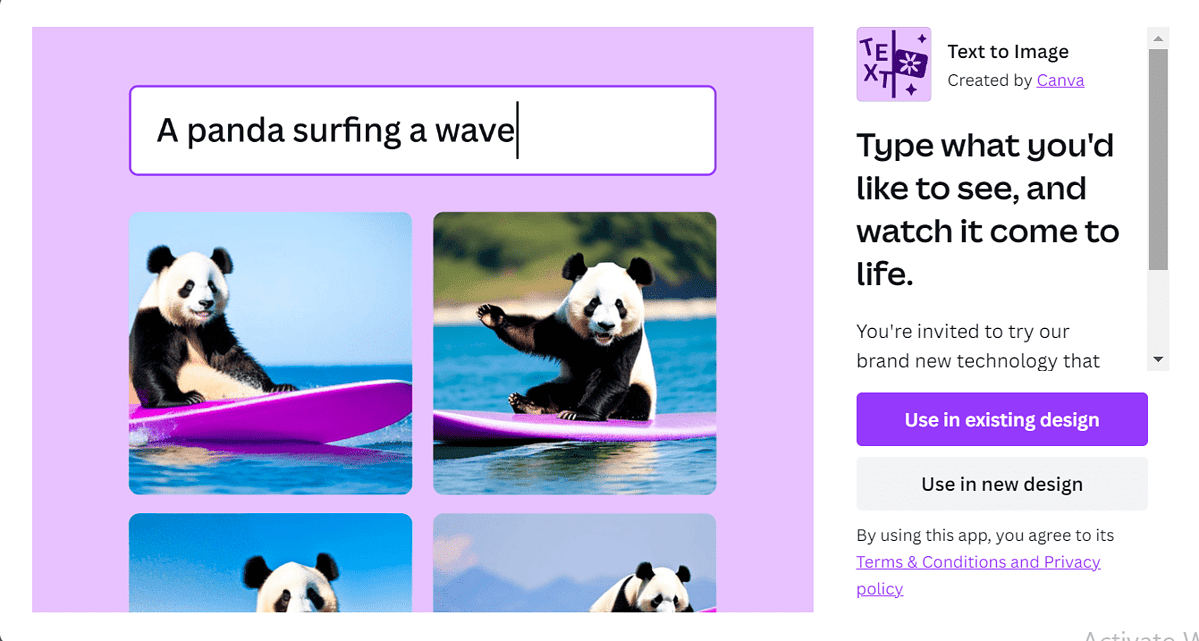 Canva is a popular and versatile online graphic design platform that offers a wide range of tools and features for creating various visual content, including book covers. Its text-to-image AI Image generator works in the same vein as Fotor: by turning your text prompts into art for book covers and other visual content.

In addition to the text-to-image AI feature, Canva provides a host of editing tools to further refine and customize the generated images. From fixing the lighting to adding photo effects, Canva's editing tools allow users to have complete control over the appearance of their generated images.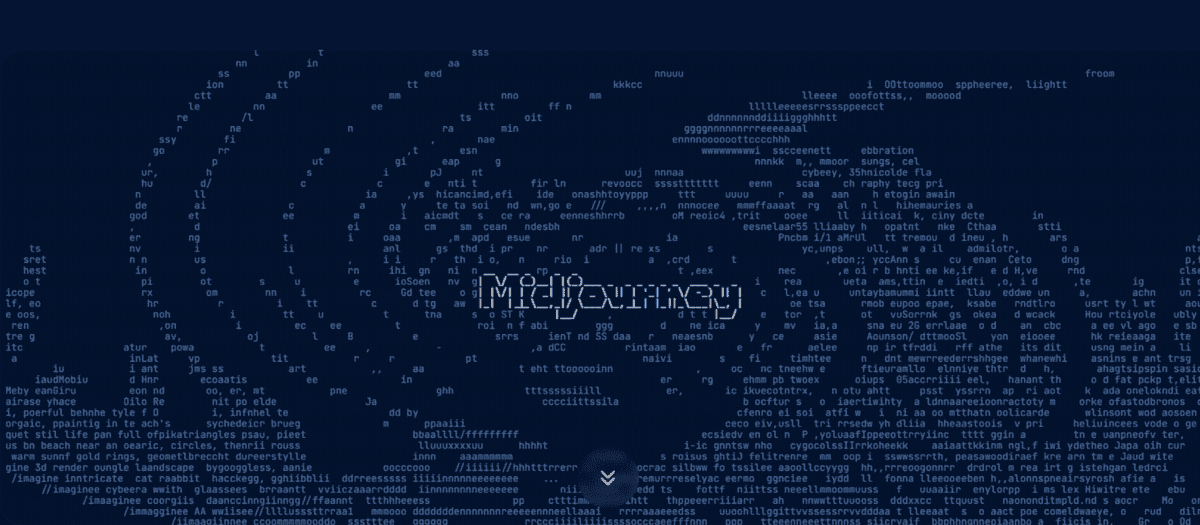 Midjourney is one of the go-to AI Image generators if one wants an image with very realistic qualities. It's advanced algorithms and machine learning techniques enable it to generate images that closely resemble real photographs. As an award-winning image generator, you can rest assured that your book cover will have a professional and high-quality look when using Midjourney. If you feel inclined, you can even use Midjourney to get AI generated images for children's book!

To use Midjourney, you will need to have a Discord account. One benefit of joining the Midjourney Discord server is that you get to see everyone else's inputs and outputs.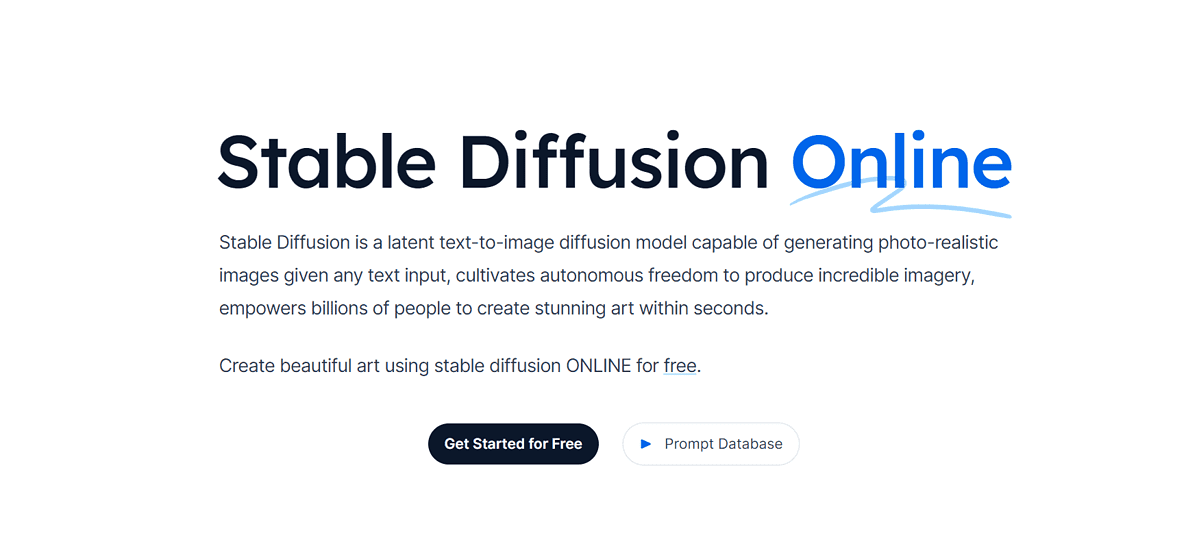 Stable Diffusion is an open-source model capable of generating images given text input. It uses a process known as diffusion, which involves iteratively updating a set of image pixels based on a diffusion equation. This technique aids in the gradual smoothing of the image, resulting in a realistic texture.

There are two main ways to use this model. You can download and run it on your computer or use cloud-based services. The latter option is more convenient as it eliminates the need for extensive computational resources and setup on your machine. To get started on generating your book cover using Stable Diffusion, check out Stable Diffusion Online.


Conclusion
AI image generators are an exciting and innovative solution for authors and publishers seeking captivating book covers.  Whether you cater to the children's genre, sci-fi enthusiasts, or romance readers, any of the tools discussed above will help you end your search for the best AI image generator for book covers.