5 Best AI Art Generators with High Resolution Results
9 min. read
Updated September 26th, 2023
Published September 26th, 2023
---
Readers help support MSPoweruser. When you make a purchase using links on our site, we may earn an affiliate commission.
Read the affiliate disclosure page to find out how can you help MSPoweruser effortlessly and without spending any money. Read more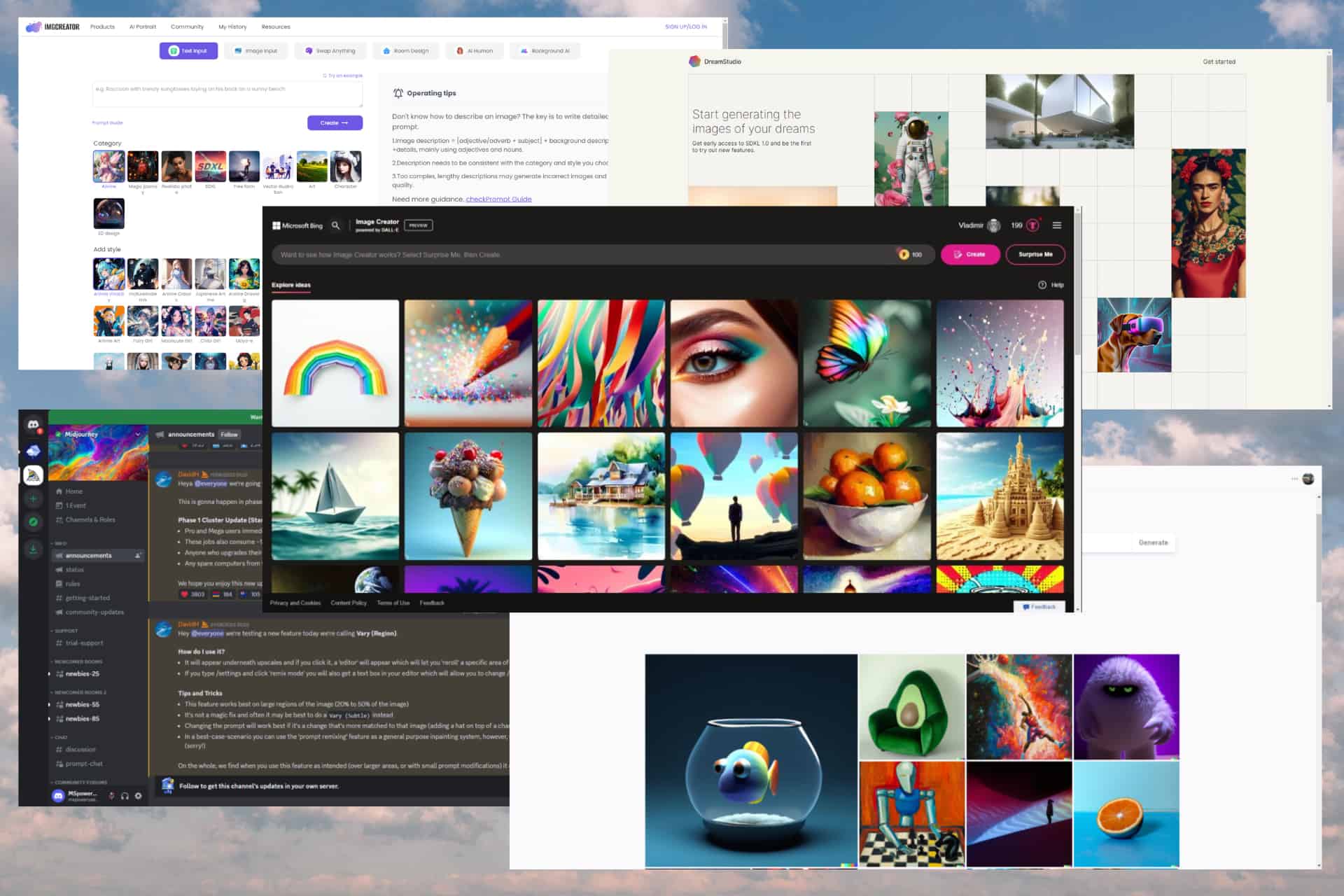 As the world of digital art is rapidly evolving, the quest for the best AI art generator with high resolution has become a real topic of interest, especially amongst artists and art enthusiasts.
Considering how fast AI advances, we are not surprised that AI-powered art generators are becoming increasingly popular. These powerful tools transform simple text prompts into stunning high-definition visual masterpieces, creating the opportunity for endless creations.
But that is not all, as AI can be used for various other creative activities, like pixel art generation, game development, anime art, and even T-shirt designs.
Users and businesses alike have been trying to take advantage of what the AI world offers. Thus, people use AI for print-on-demand businesses, selling content on Etsy, and even generating logos for their company.
Also, if you want total freedom, you can check out some AI-powered tools without limitations. These tools have no restrictions for the content they create, and even though they can be complicated to install, they are still worth the effort.
In today's article, we will explore some of the best AI-powered art generators that ensure a high-quality result that can be used in various settings, from creating posters to giant billboards. We will examine their capabilities and how they can be used for optimal results.
Which AI Art Generators Have the Best Resolution?
1. Bing Image Creator – Best Overall AI Art Generator with High Resolution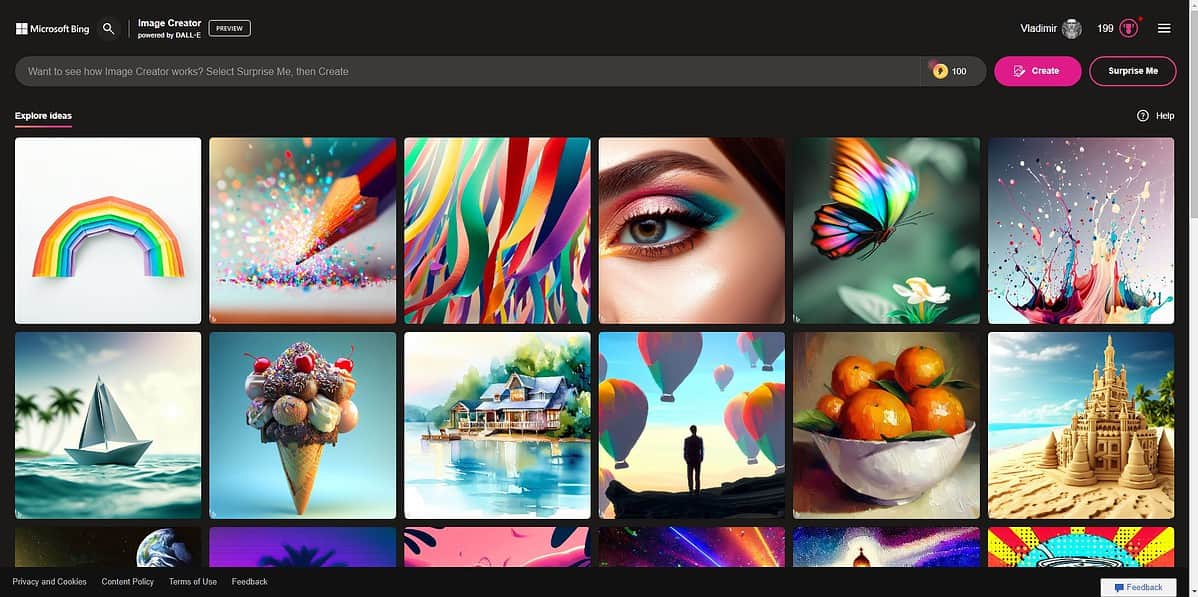 Bing Image Creator is a fantastic tool that has earned its place among the best AI art generators for high-resolution images because of its remarkable features and incredible results.
This AI engine is powered by an advanced version of Dall-E, which ensures fast results and excellent quality, making it one of the preferred choices for artists across the globe.
This software transforms your text prompt into images, which can be used in almost any digital environment or as physical prints. Because the results are high resolution, you can ensure that every detail will be included.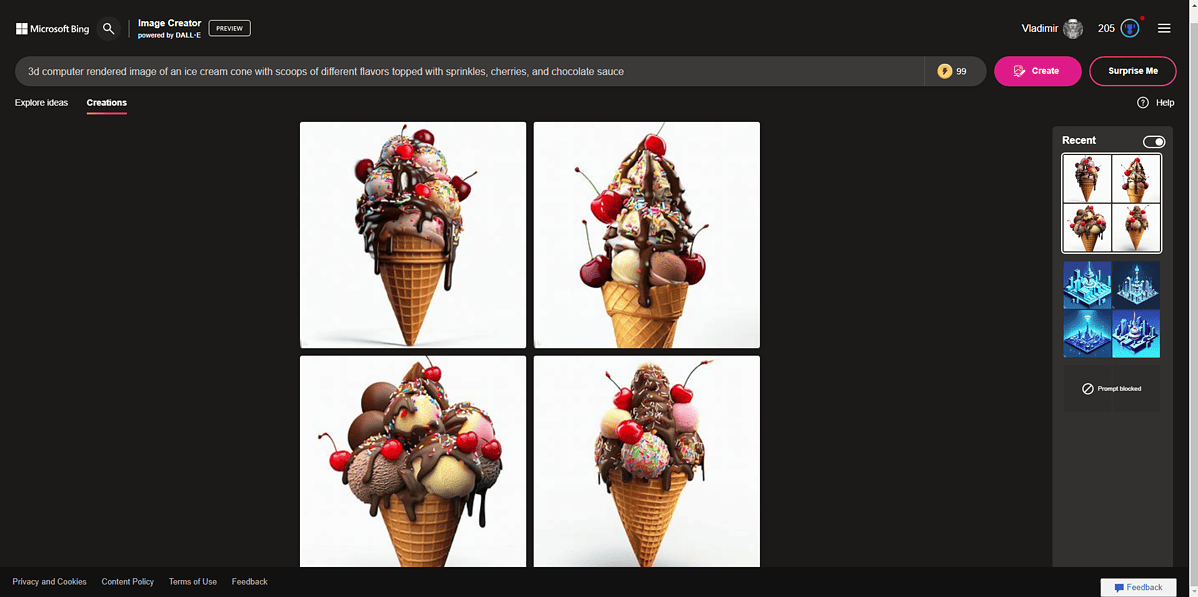 As you can see above, the generator creates four iterations of results based on the prompt we created. You can choose one of the results by clicking on it.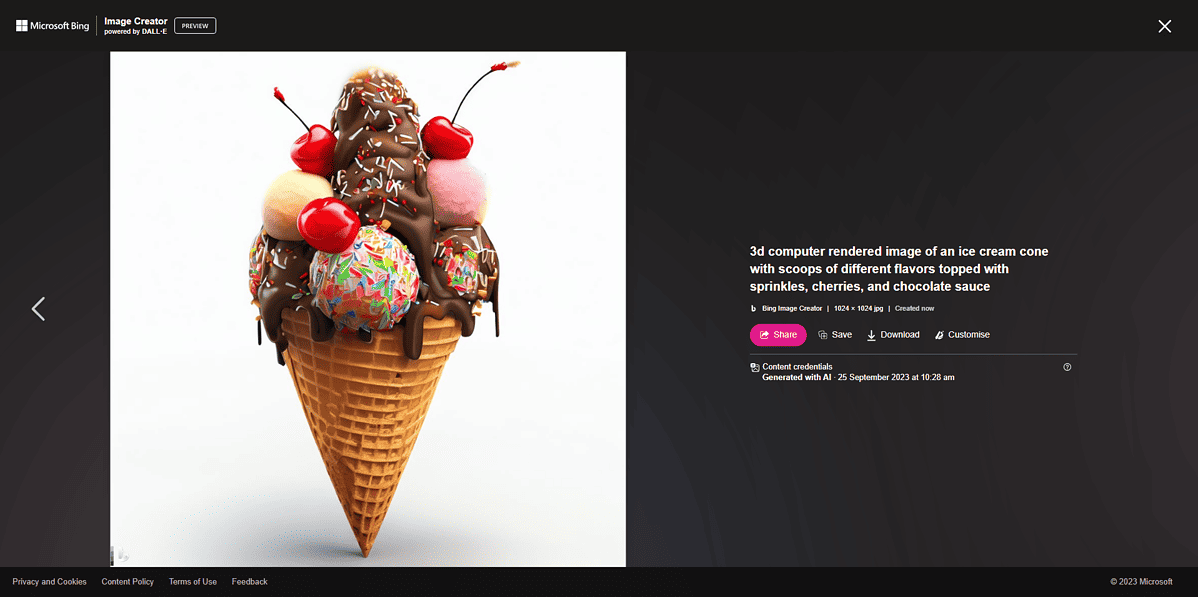 If you want to edit the image in any way, you can Customize the result. This will open another tab with the Microsoft Designer tool, enabling you to generate Instagram posts, mockups, and other valuable features.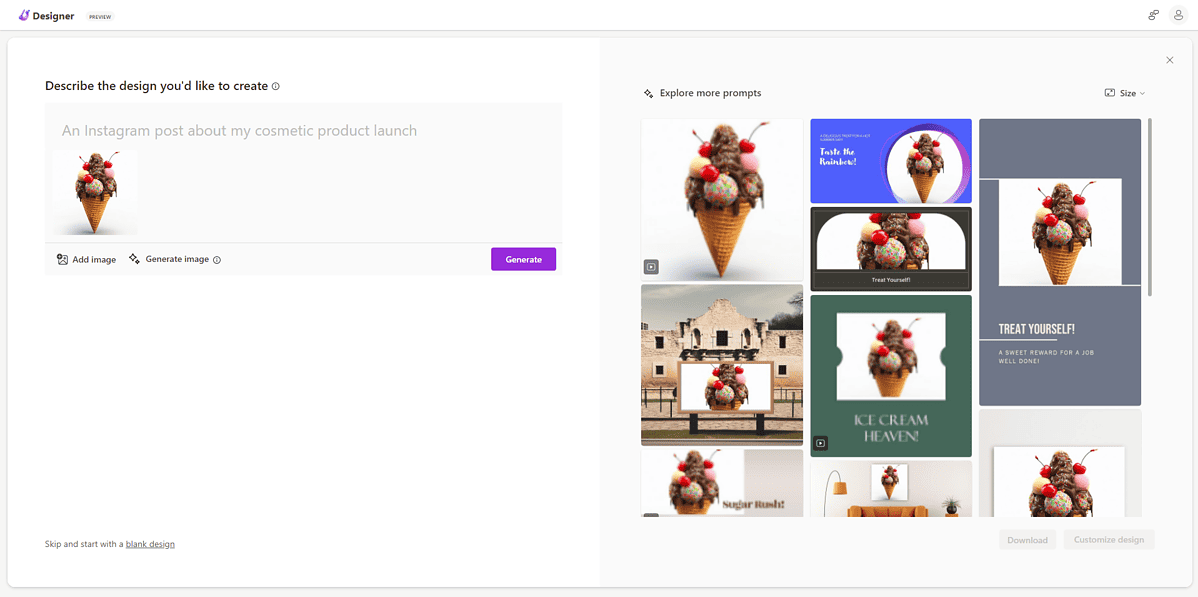 To use this powerful AI art generator, you must use a Microsoft account to log in, but the results are worth the effort, and the customization features are incredible.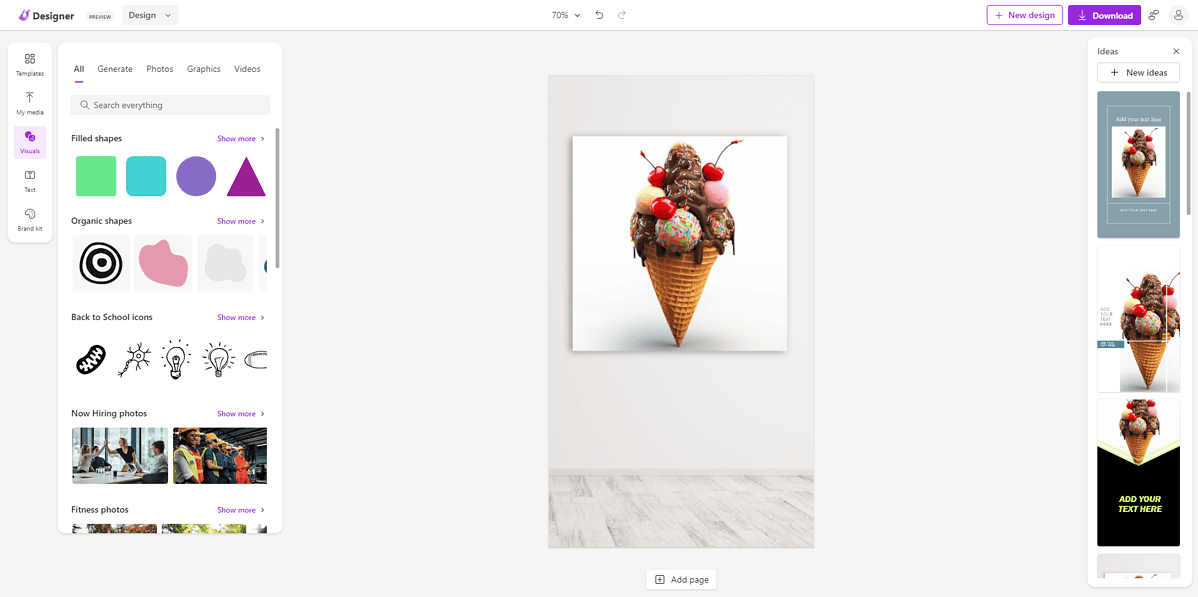 At this point, the AI from Bing is still in the preview stage, and as this tool continues to evolve, we will surely see some fantastic new features and capabilities added.
This tool provides unique digital artwork, allowing you to take advantage of its capabilities whether you're an experienced digital artist or just starting your art journey.
Pros
Amazing high-quality image results
User-friendly interface ensures access for all users
Great customization features for the results
Can generate mockups of the artwork
Cons
The tool is currently in the Preview stage, which means it's still being improved, which means some bugs might still be present
2. Dall-E 2 – High-quality Results Based on OpenAI Engine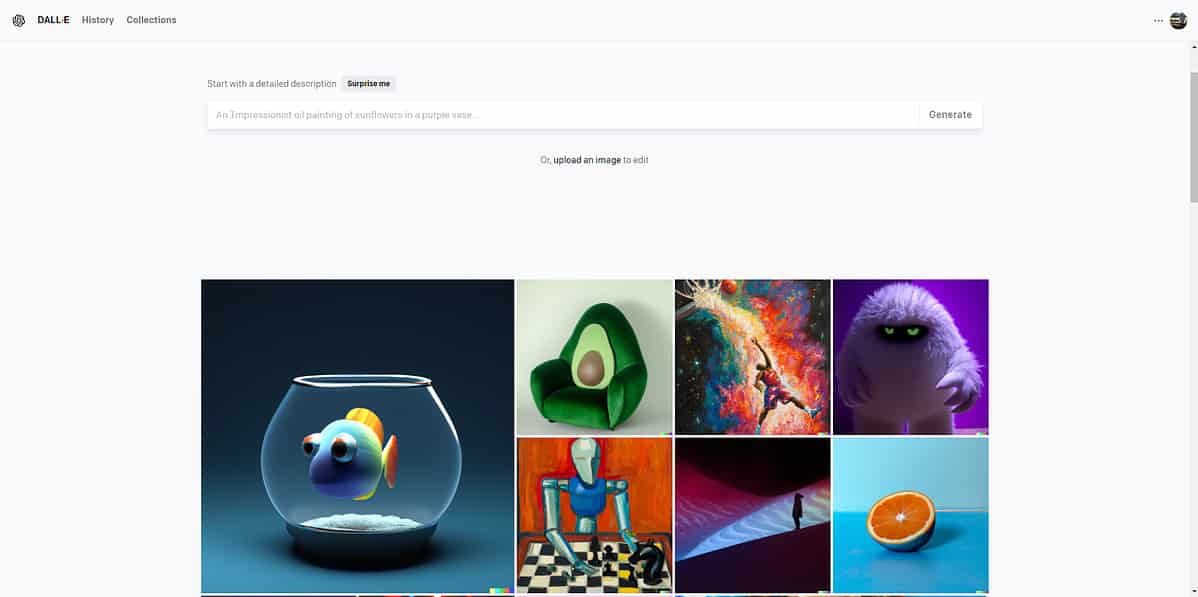 Dall-E 2 is the successor to the fantastic Dall-E and is known as one of the best AI art generators capable of creating amazing high-resolution images.
OpenAI developed this AI-powered tool and has revolutionized digital art creation. It works by taking the text prompt from the user, running it through its AI databases, and creating stunning visual art.
An essential element that made Dall-E 2 stand out from the crowd is its user-friendly interface and capability to follow the text prompts precisely.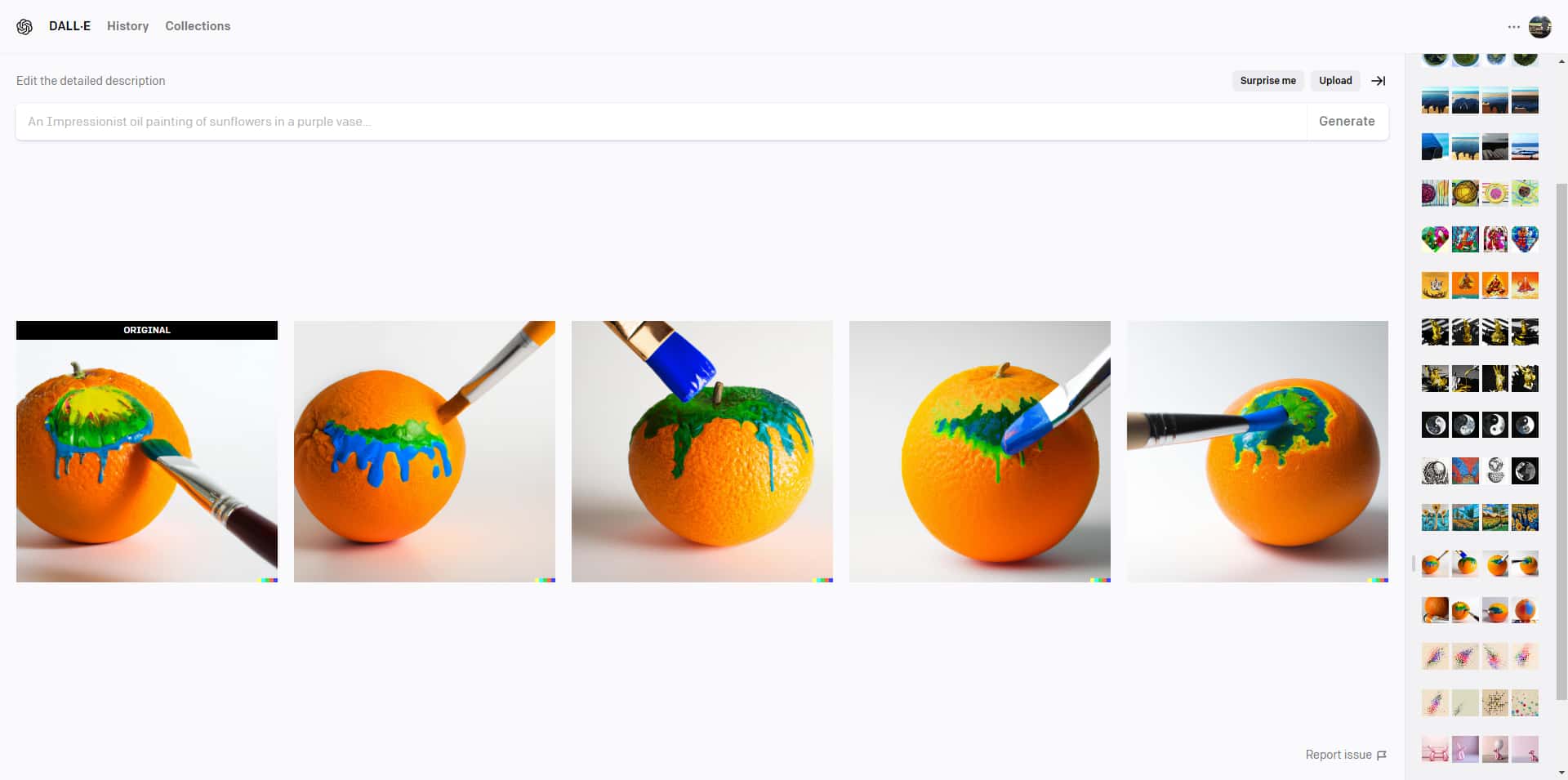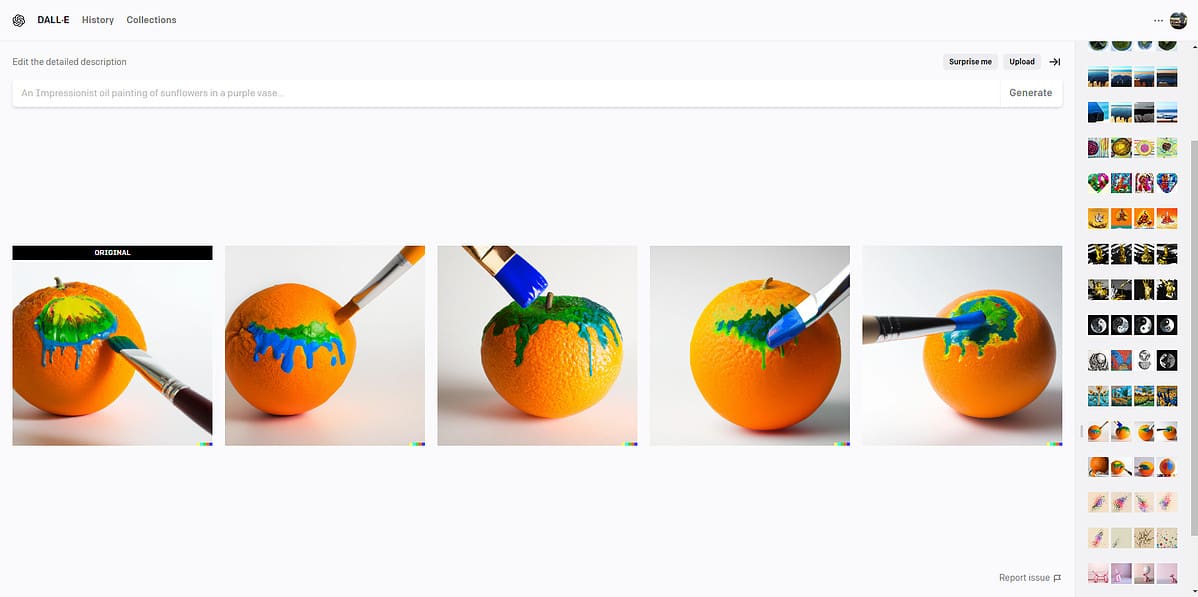 This makes it ideal for professional artists but is accessible even to users with no experience in the field.
Dalle-E 2 also includes a beta version of an image editing tool, which allows users to edit the resulting images to create even more personalized art.
And while we're talking about results, the high-resolution images created with Dall-E 2 are impressive at first glance, but that's not all. The level of detail and complexity it creates impressed us considerably.
You can use the Generation Frame option, which enables you to extend the frame of the created image and fill it up with anything you want.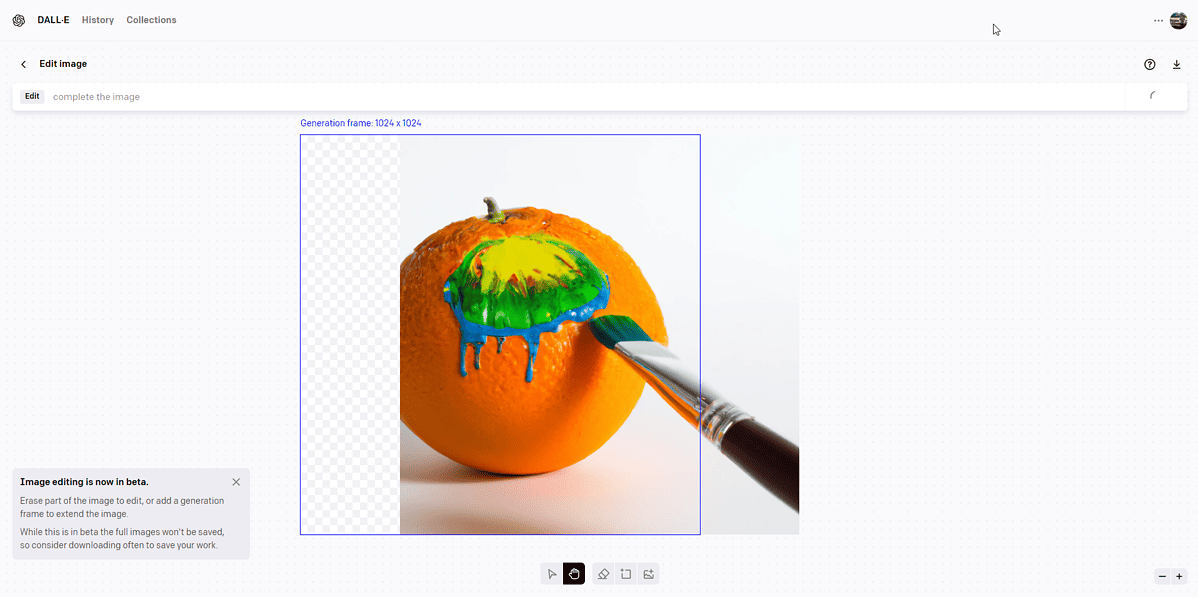 You can add another set of images to the board within the Image Editor to use as inspiration, maintain the color tone, or even combine pictures to create a new artwork.
Whether you want to create surreal landscapes, intricate patterns, or even realistic portraits, Dall-E 2 takes the lead in our top and provides quick access to an AI-powered experience that will surely expand your imagination and give you inspiration for your work.
Pros
Produces high-quality and high-resolution images
Adheres to prompts better than other tools
User-friendly interface
Includes an image editing tool
Cons
Customization features are limited
Subscription plans might restrict access to the tool
3. Midjourney – Ultra-Realistic & High-Resolution AI Art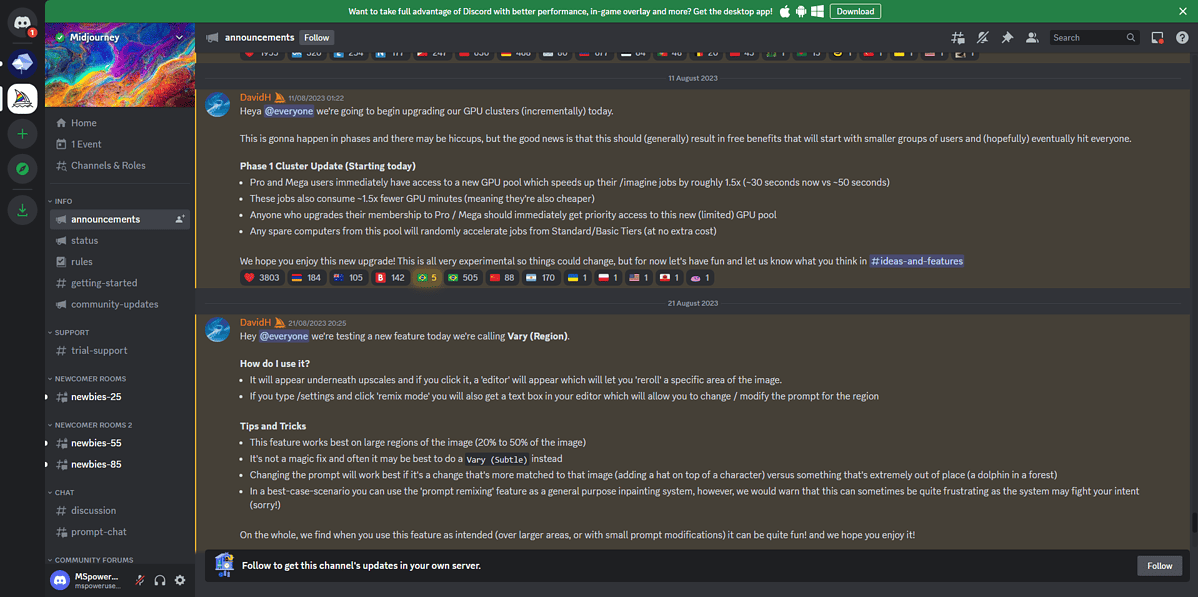 Midjourney is well known in the AI art generator community because it produces high-resolution images with outstanding clarity and color depth.
As in the case of other similar software, all you need to do before enjoying your digital art is use a text prompt describing it in detail. The results are so good that Midjourney is a favorite among designers and digital artists.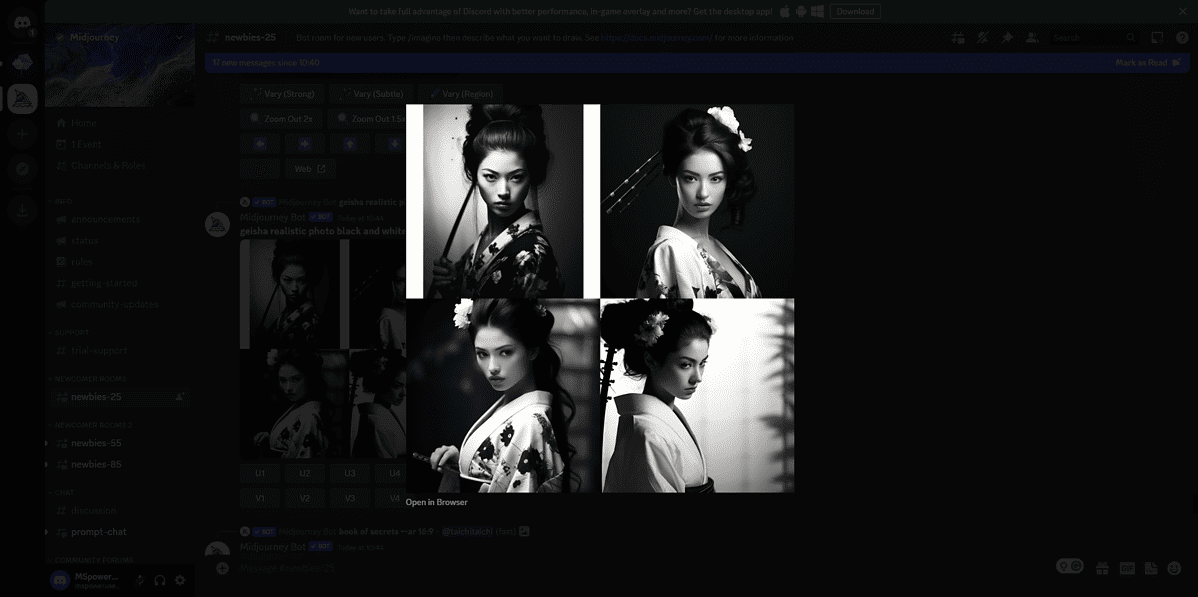 Because the images that result from this process are high-resolution, Midjourney is one of the best AI art generators on the market, but to access it, you will need to use a Discord server.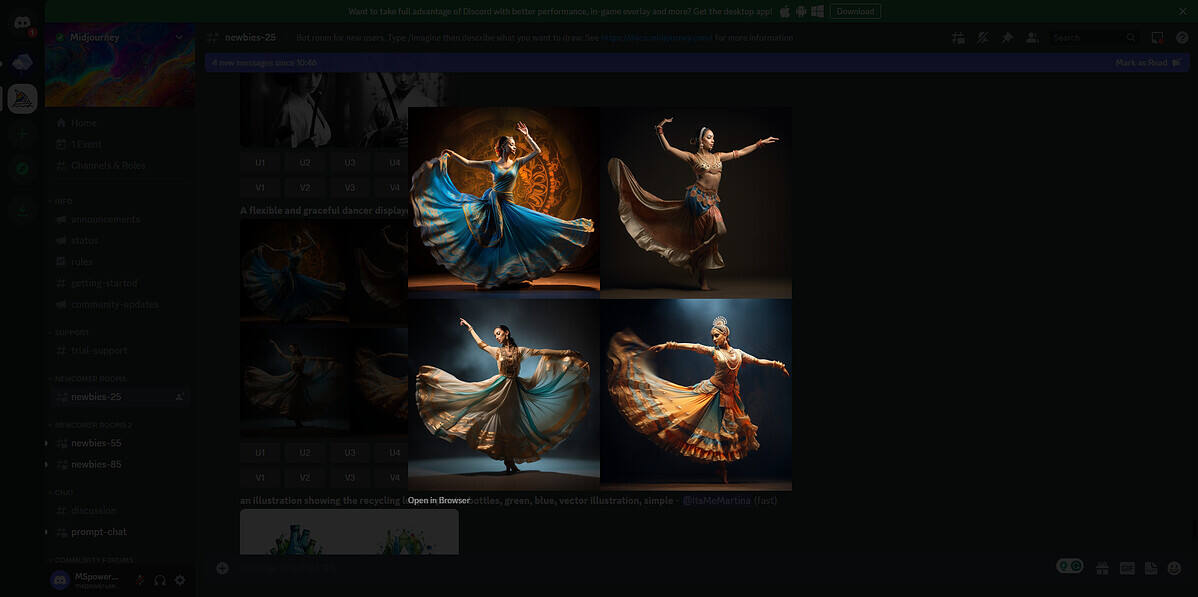 This might be overwhelming to some users, but the setup process is straightforward and doesn't take that much time. After you've created your profile, you can click on one of the rooms on the left side and start creating!
What makes Midjourney stand out from the crowd is its ability to create realistic images, and you should take advantage of this feature.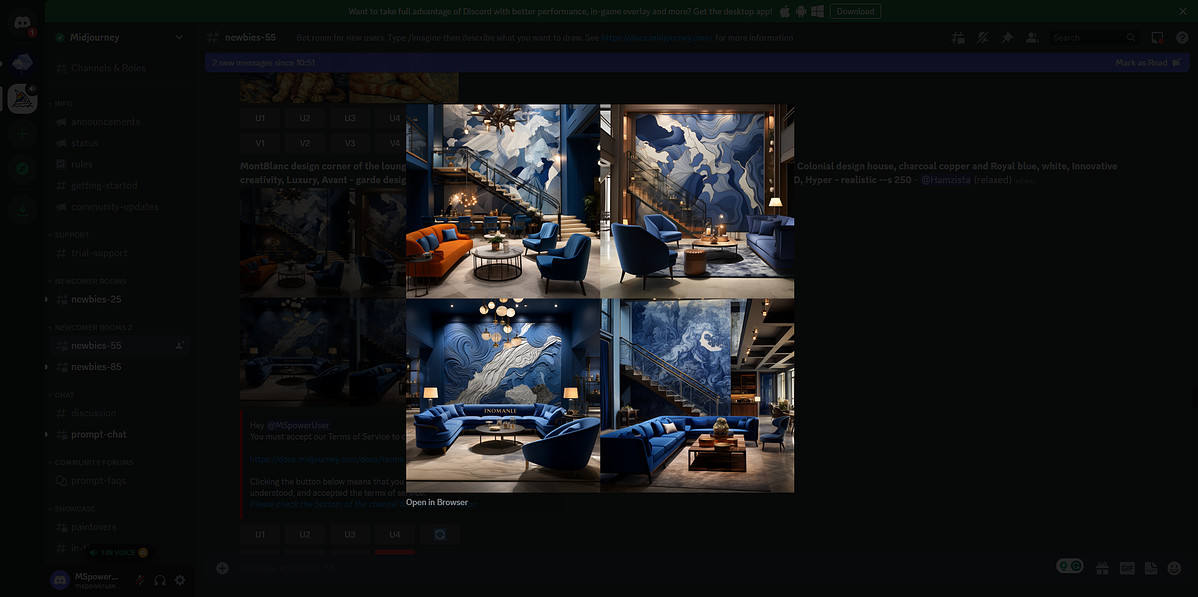 Whether you want to create amazingly realistic portraits, develop complex patterns, or generate surreal landscapes, Midjourney offers you all of these options, with the only limitation being your imagination.
Pros
Produces high-resolution images from text input
Can create ultra-realistic visual content
It can create a wide range of artistic styles
Cons
Even though it is user-friendly, new users might need some time to get used to the features
4. DreamStudio – High-Resolution & Customizable AI Art Creation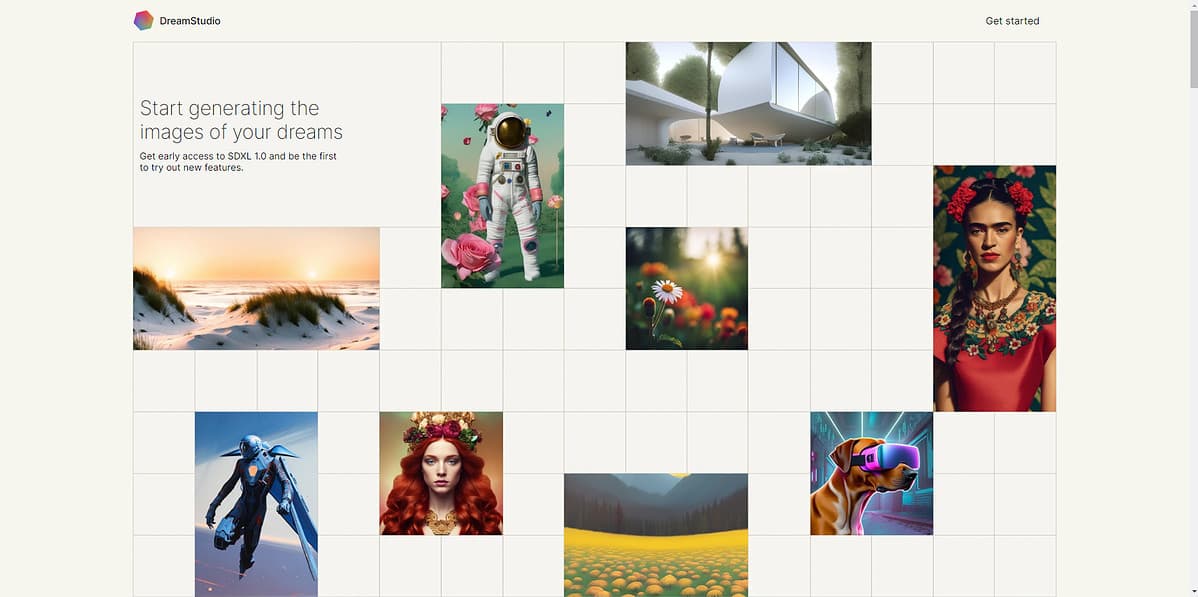 DreamStudio is part of the versatile Stable Diffusion suite and has its place among the best AI art generators with high-quality results.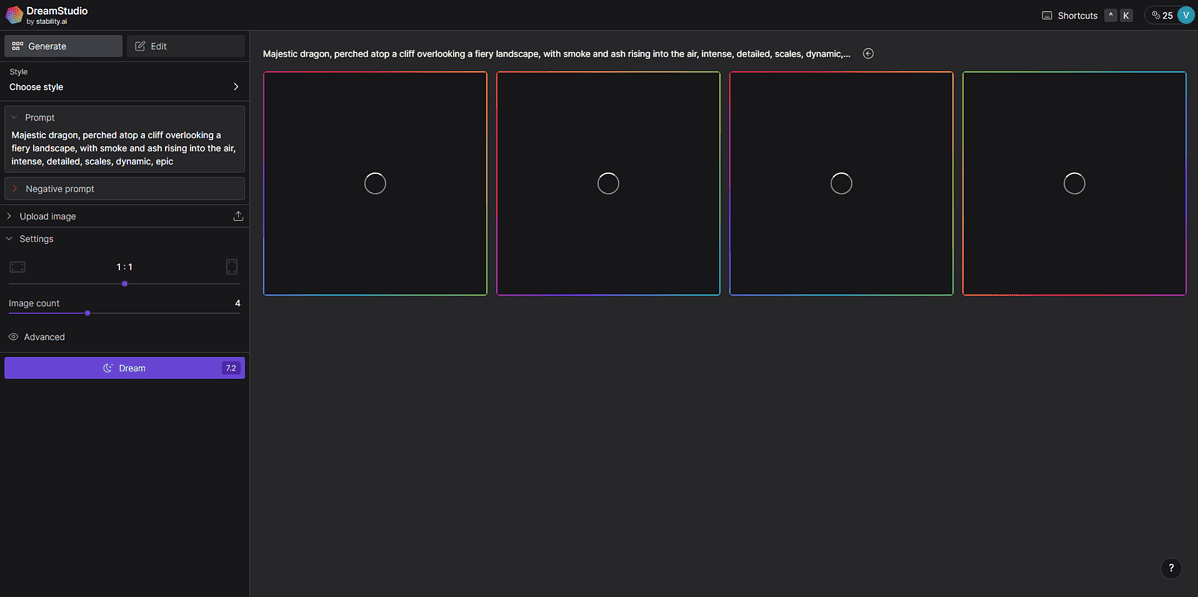 After writing the prompt, adding a negative prompt, and choosing the proportions of the results and the image count, you only have to hit the Dream button and wait for the AI to conjure up a fantastic image.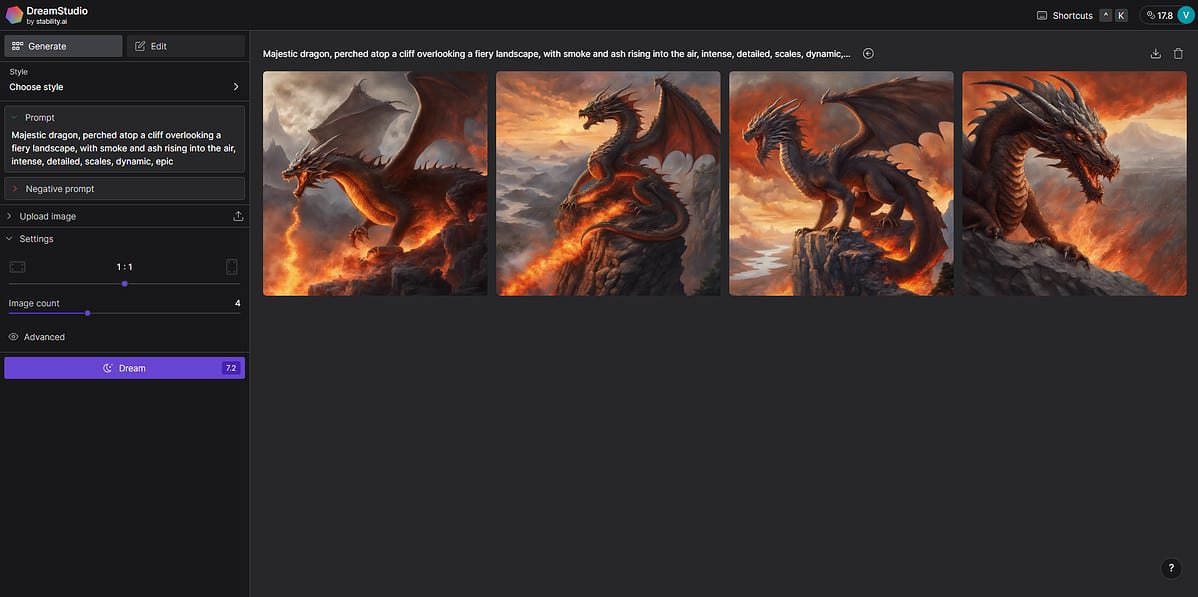 As opposed to some of the other options presented in this list, DreamStudio is well-known amongst artists for its varied customization options.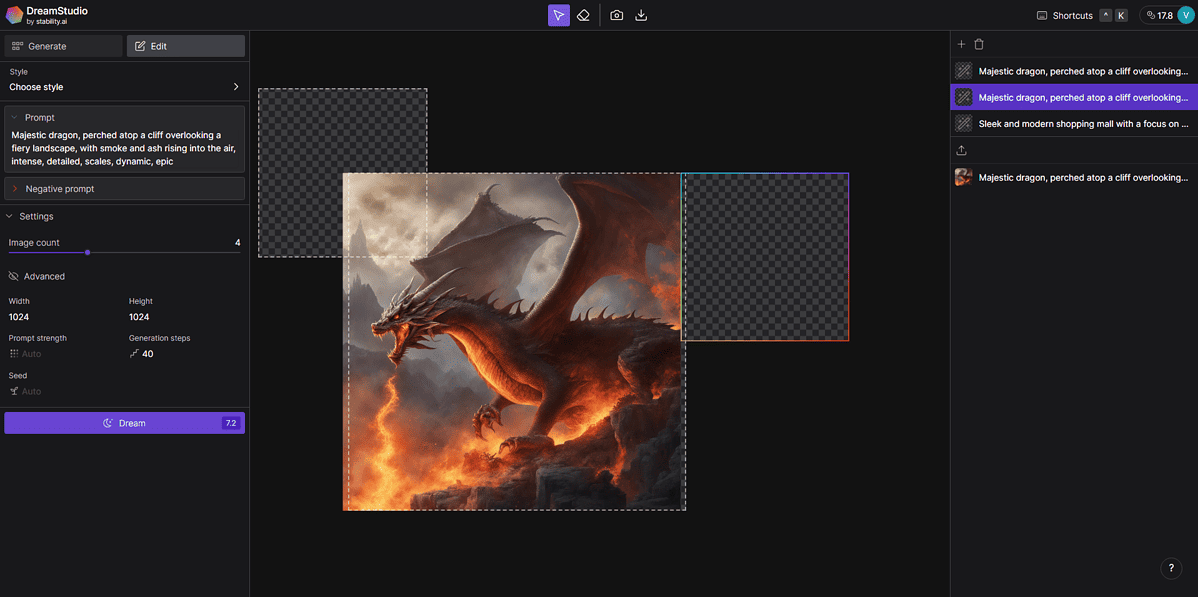 This enables the user to modify elements of the resulting image to provide a more exact representation of the text input.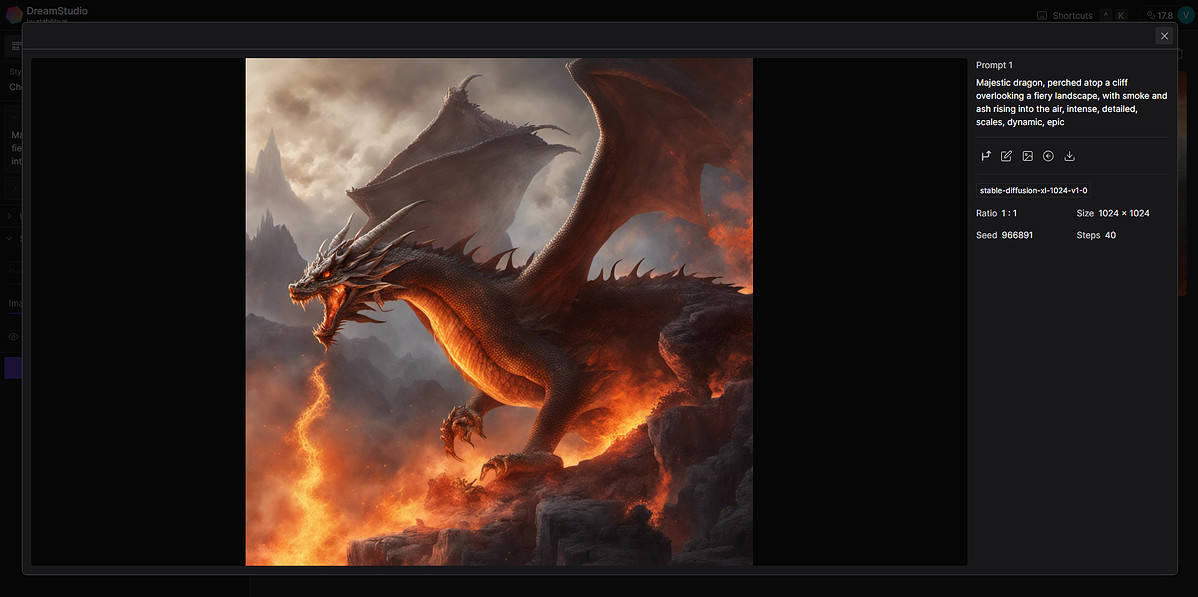 As you can see, the quality of the produced images is outstanding, with a resolution of 1024 x 1024. Even though it is not a 4K result, the photos are incredibly detailed, so DreamStudio is an excellent tool for every creator.
Pros
Generates amazing high-quality images
Includes great customization features
User-friendly interface
Suggested prompts
Cons
New users might need some time to understand all aspects of the software
5. ImgCreator.ai – Good Quality & Customizable AI Art Generator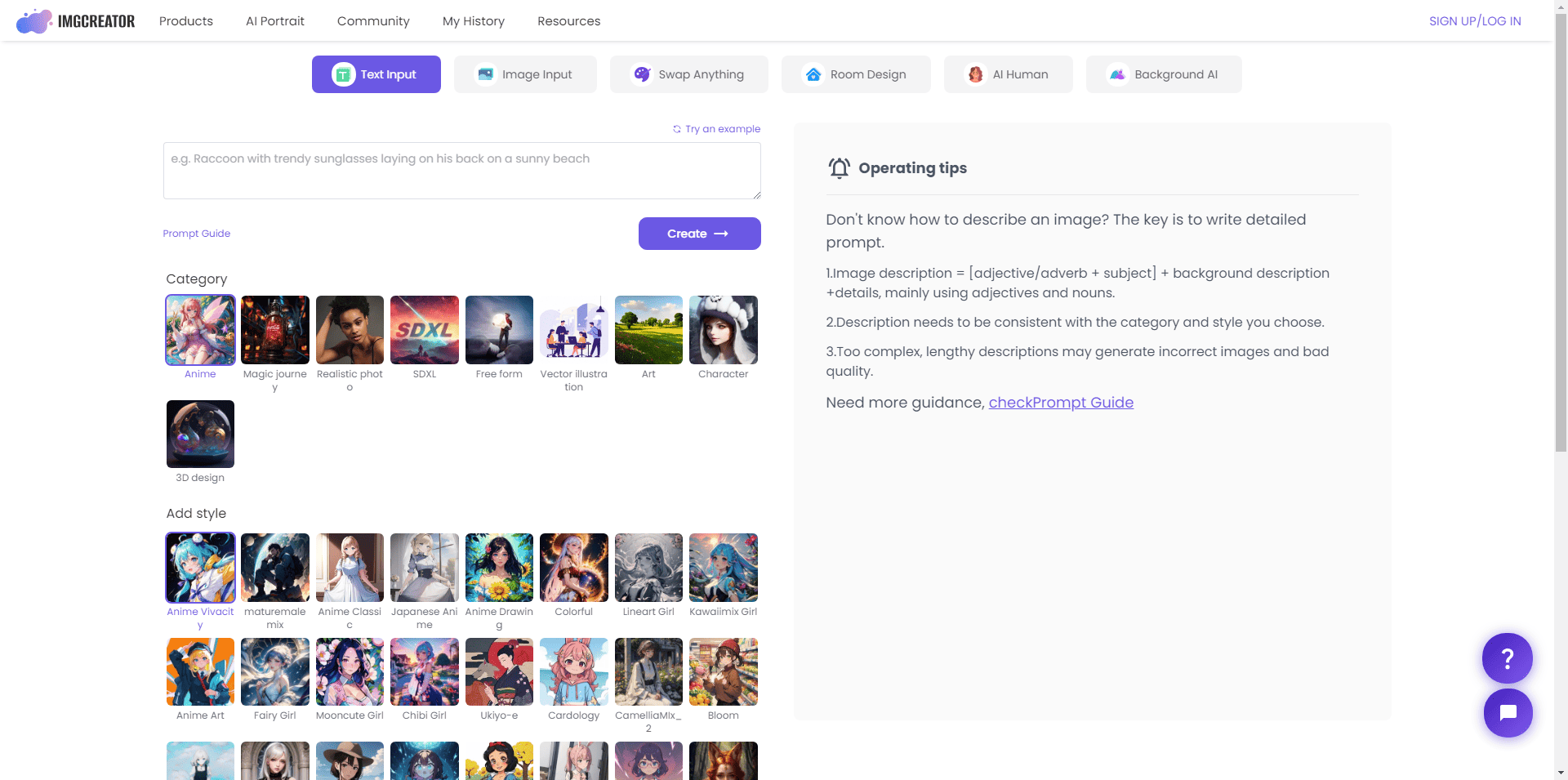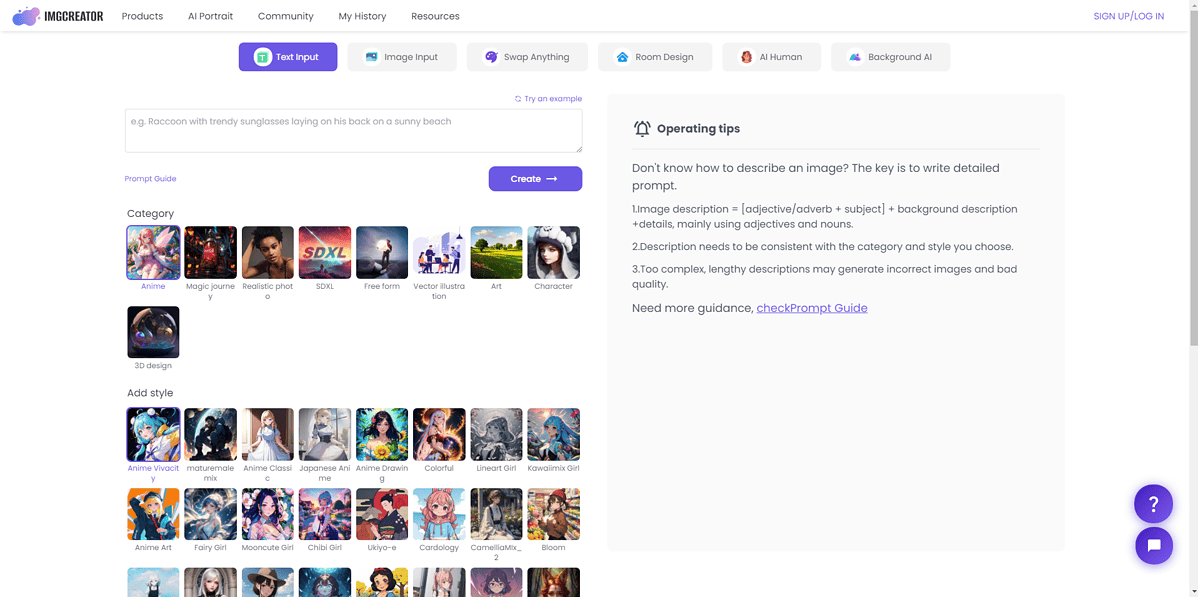 ImgCreator.ai is another handy AI-powered platform offering text-to-image AI art generation that can produce high-quality results.
The tool was designed to be accessible and easy to use for users with different expertise levels and can generate some great results. To help with this, the main webpage provides valuable tips about operating the image creator, as you can see below.
You can also explore more guidance on this topic by opening their CheckPrompt Guide. This tool takes the user's text input and uses it to generate an image, allowing users to create fantastic art with just a few words. The creation process is quick and straightforward, taking just a few minutes to see the results.
Another element that has impressed us during our testing is the degree of customization offered to users. You can easily adjust various parameters to modify the outcome of the generated image.
After writing the prompt, you can choose the category of the art you're trying to produce, with a variety of useful options like Anime, Realistic Photo, and others. Below, you can see some more examples.
We liked that the categories are also represented by an image, making it even simpler to choose one that fits even if you don't understand the meaning of its name.
Next, you can choose from various art styles, including Anime Classic, Fairy Girl, Bloom, etc. As in the case of the categories, this section also visually represents the respective style.
To round it off even more, you can write a negative prompt (elements you don't want in the result), choose the number of images to produce, output resolution, and even the canvas size.
This comprehensive platform provides access to image-to-image, AI-powered swapping, room design, and others.

Below, you can see the result of our prompt to get a glimpse of what this powerful software can do.
Whether you're an artist looking for inspiration or enjoy experimenting with art, ImgCreator.ai offers one of the best AI-powered art generation tools while eliminating the need to create an account.
Pros
Can generate high-resolution images
Daily free credits
User-friendly interface
Mobile app available
Cons
Heavy users might find the free credits to be insufficient
New users might need to familiarize themselves with the options for optimal results
---
In today's guide, we covered some of the best AI art generators with high-resolution results, which ensure that you can use the results for prints, digital content posts, and many others.
These software options ensure you can easily use a text prompt to create immersive and high-resolution masterpieces. That being said, each tool has its capabilities, and choosing the right one for your needs will test them out and see the results for yourself.
Feel free to share your choice using the comment section below.