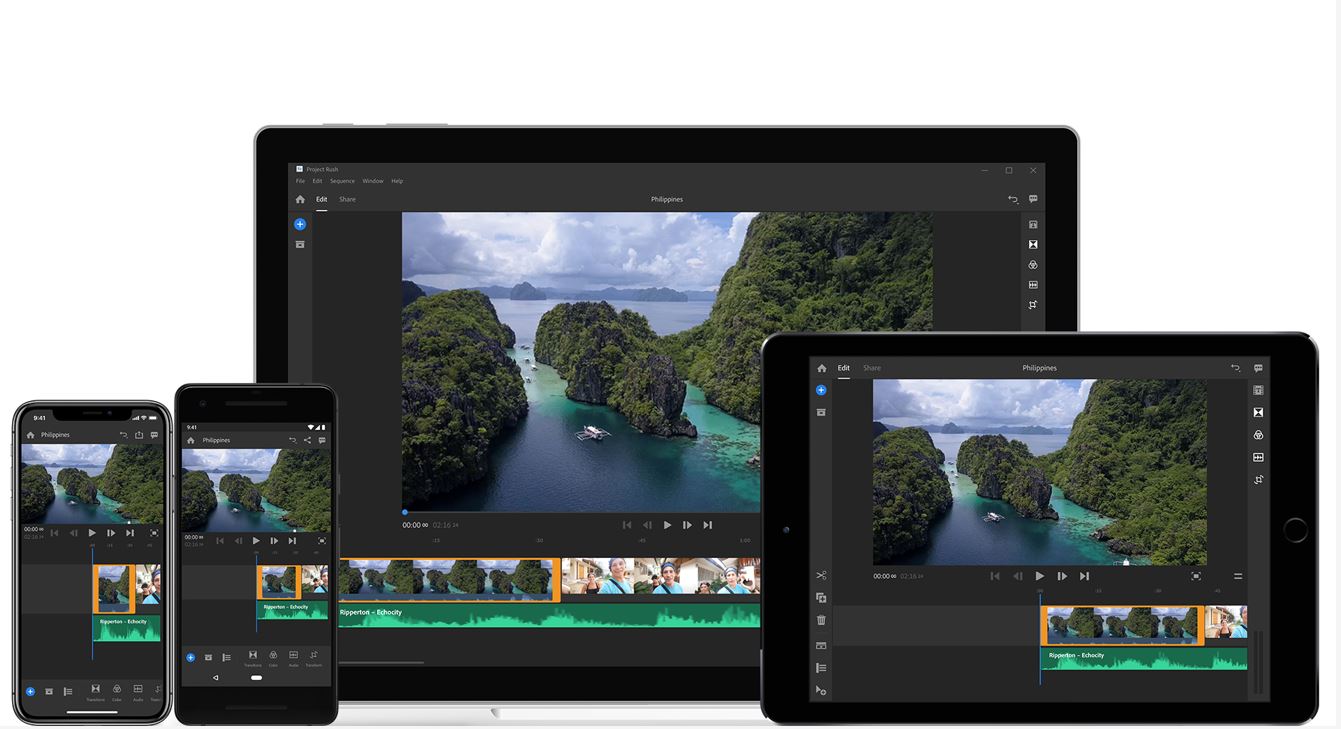 Adobe today announced Project Rush, an all-in-one video app coming soon to all your devices (PCs, mobile devices and tablets). Project Rush makes it easy to edit and share online videos fast and easy. This app is targeted towards everyday consumers who make videos without any expert knowledge on using professional video editing tools like Premiere Pro.
The built-in camera functionality in Rush helps you take pro-quality video on your mobile devices. Editing is made super easy, with simple tools for color, audio, motion graphics, and more. And you can share the video you created directly from the app to your favorite social channels. You can start the editing process on your mobile device and continue on your desktop and then finish it on a tablet device.
Rush is powered by many existing technologies that are available in professional Adobe tools. For example, the color correction is powered by Premiere Pro. Rush uses Audition to auto-detect the audio in your videos, so you can duck with one click, and offers easy ways to improve sound quality and reduce background noise. Adobe Stock is also integrated into Rush, so you'll have access to a constant stream of new, free Motion Graphics templates.
You can sign-up for Adobe Project Rush beta here.